Way ahead of you!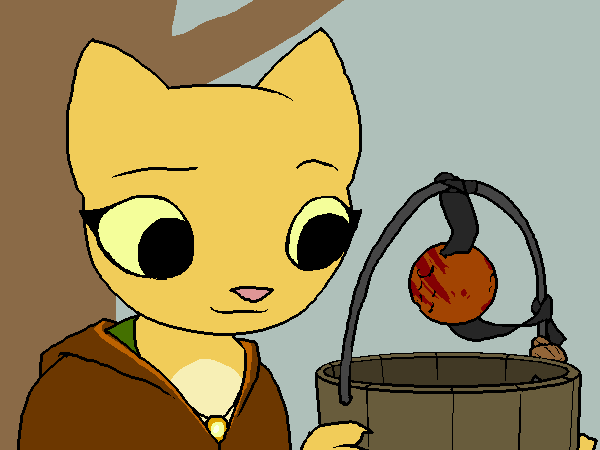 This contraption you just made should do the trick. The slaughterfish will bite onto the ball gag – which is smeared with fresh Khajiit blood – and then you'll scoop them up in the bucket. Easy.
I mean, come on, that's clearly why you made your eyes bleed in the first place. Surely you wouldn't be stupid enough to turn your darkvision on in broad daylight again.
JJA wrote:
Katia: Doesn't this woman have a name? She knows who you are – you should complete the introductions and find out more about her. She's wearing what looks like a leather apron and apparently she has easy access to poison – is she an alchemist? An assassin? Knowing her profession and skills may give you another angle on solving this problem, and at very least if she does jump the gun and poison the well behind your back, you'll know who to blame when you tell the guards.
And what is her personal interest in clearing this well? Clearly the whole city of Kvatch is not dying of thirst, so there must be other sources of water. Is this her well? Does she just really have it in for slaughterfish?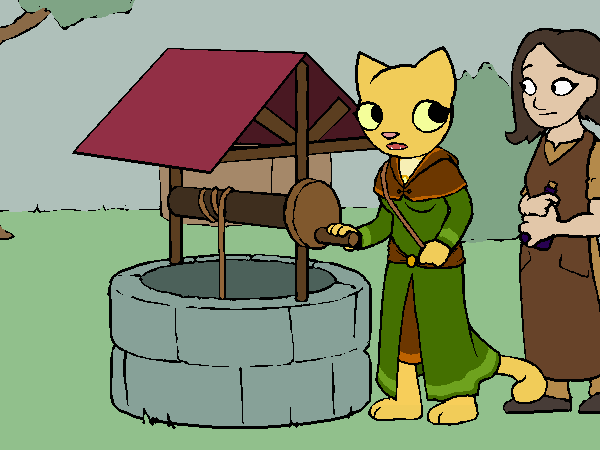 While you wait for a bite, you decide to strike up a conversation with the woman. If she's trying to clean out the well, you assume she's a groundskeeper for the Count?
Oh, no, she says. She's just visiting town. Supposed to meet someone here; very hush-hush, don't worry about it. It's just, she heard about the slaughterfish in this well, and thought someone ought to do something about them. Figured… figured she'd try to help out, despite being utterly unqualified, a little clueless, and likely to cause grievous harm to herself or others.
Ah, yeah, you've totally been there before. But don't worry, you've got this under control.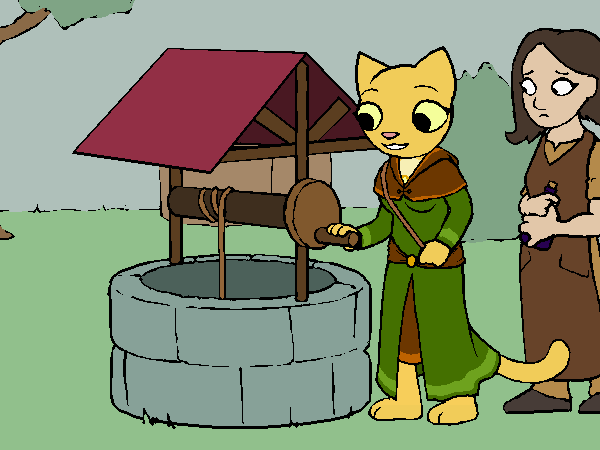 There's a bite now! Time to reel it in. Honestly, you don't see the big deal here. I mean, it's just some fish in a well.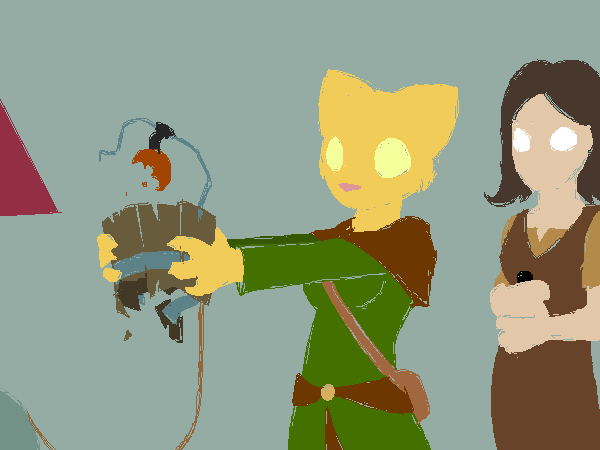 Slaughterfish, she corrects you. They hate everything.
Oh. Right. You tell her you read about them in a book once. Though it didn't actually give any tips on getting rid of them.
TheSpaz wrote:
Try sharpening the stick into some makeshift spear (or have someone else do it) and tie it to the well rope and start throwing away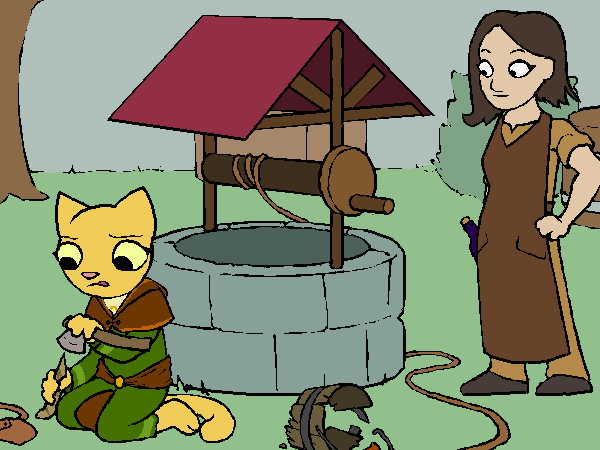 But it's cool, you have plenty of other ideas! Maybe you'll, like, harpoon those suckers. Piece of cake.
Ah, this should do it.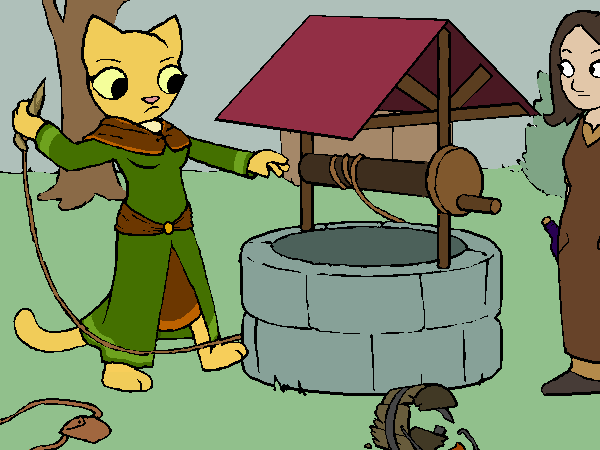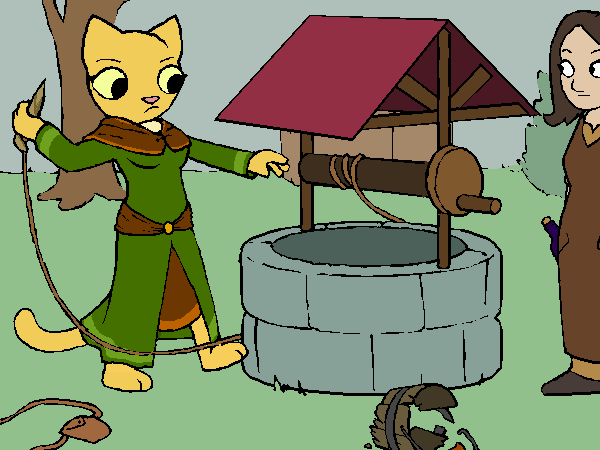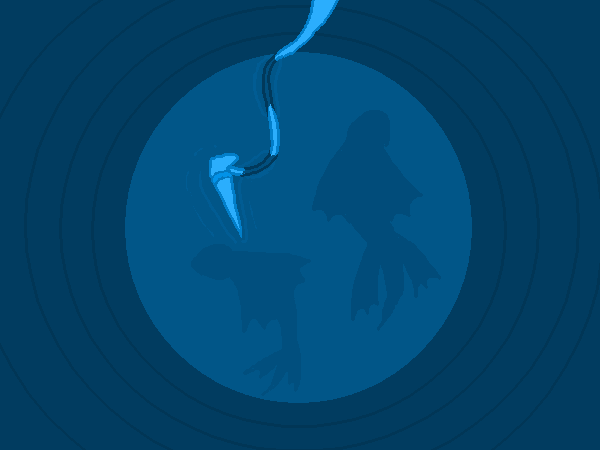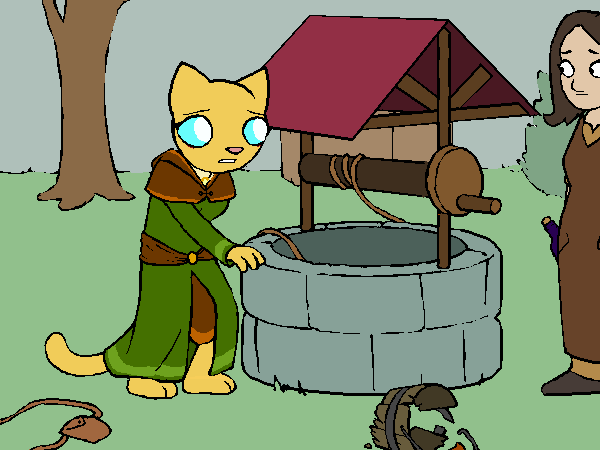 You confess you don't have a very good throwing arm.
And are maybe not the best spear-crafter.
DayDream wrote:
Katia should run over to the church, get a quick recharge/blessing, and then attempt to fry those fish.
Right…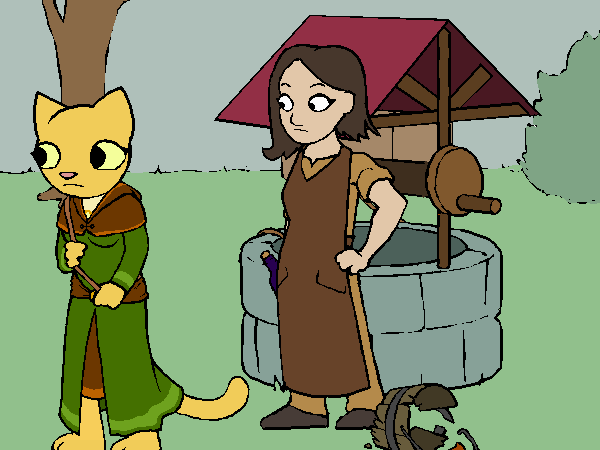 You tell the woman that it looks like you're going to need magic for this. Which, for you, means finding some spells to absorb. So, um, wait here, and don't poison the well. You're gonna shuffle off to the chapel real fast; see if you can get a quick heal or somethi-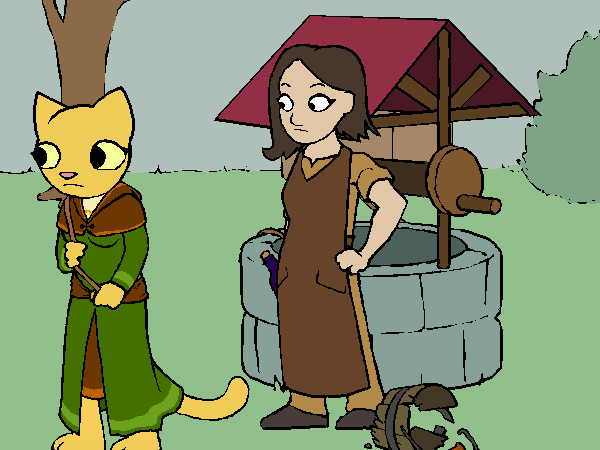 Ah!
Oh. You know healing magic, then?
The woman says the need comes up frequently in her line of work. Too frequently. Think you can take care of those fish now?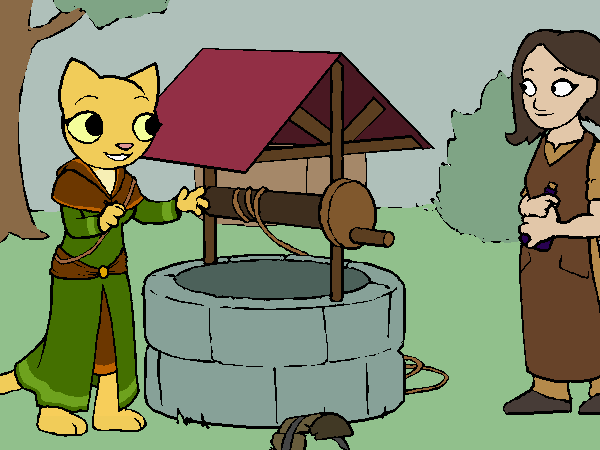 Shouldn't be a problem, you say! Those fish are as good as toast. You tell the woman to stand back while you think up a bunch of derogatory cat jokes to power your magic.
Alkair wrote:
Katia: is the kitty gona catch the fishy in a barrel or not?
Isn't catching Fish your favorite dish beside mice?
Come on! there are plenty mice to crawl around and you are hungry.
And besides… "A cat saved the town, no fish was spared."
That is the title you are looking for as a mighty mage?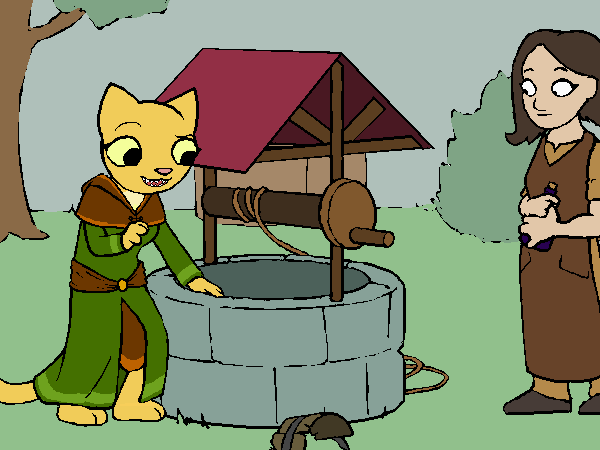 That should do the trick. … or not.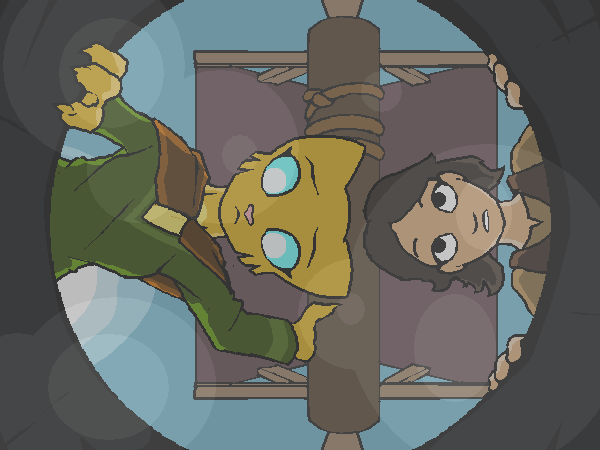 You… you do know the fish are underwater, right? The woman says she's no expert, but she doesn't think fire works underwater.
You explain that you were trying to kill the fish by boiling the water.
The woman asks if you've ever boiled water before.
Sure, you say. I mean, a pot over a fire, anyway. Boiling a well can't be… that much different, right?