You just figured it made more sense there, since I mean it's still a little dubious whether you'll actually be able to… alright, fine.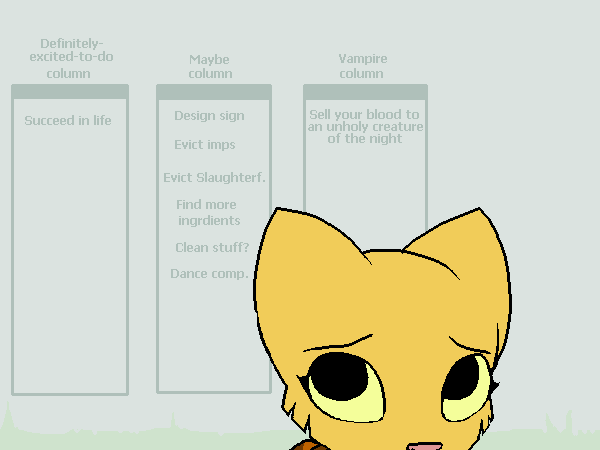 You move "succeed in life" to the "Excited-to-do" column. Optimism yaaay.
TheVoiceandTheMuse wrote:
You're going to see the Mage's Guild tonight, and you might even be able to become a full member. That's something to be excited for, right?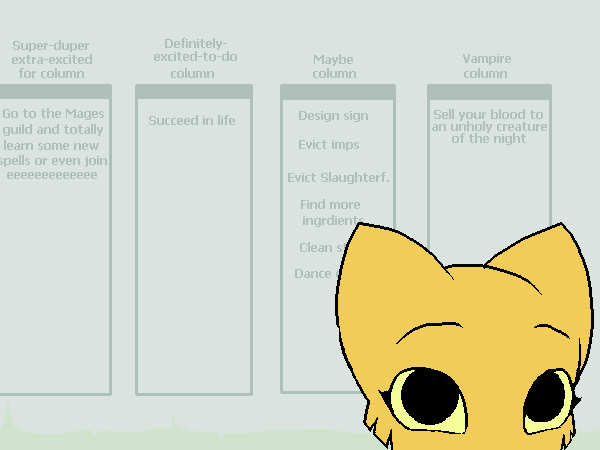 Oh, don't worry, that already has its own column.
_scoot_ wrote:
That lady with the poison is bad news depending on what kind of poison that is all of kvatch is in danger if she pours it in the well. We need to stop her Katia.
>I recommend you try to talk to her, find out if shes already poisoned the well. If not try and talk her out of it, mention how dangerous this is and how hiring a certain cat wizard is much safer. While you talk to her position yourself between her and the well so if she makes a move you can stop her.
Anyway, while sorting your goals into arbitrary categories you have inched your way over to the crazy-poison-lady, inconspicuously positioning yourself between her and the well.
So hey, you say after a short, uncomfortable silence. What's with that… bottle of poison you've got there?
Oh, this? The woman explains that some slaughterfish got into the well. She's trying to get rid of them. She thought about poisoning the well to kill them, but then she thought about it harder and realized that would be a really bad idea. So she didn't do it.
That's good, you say. You tell her that for a second you thought she was actually going to –
-But then, the woman continues, she started thinking about it even harder…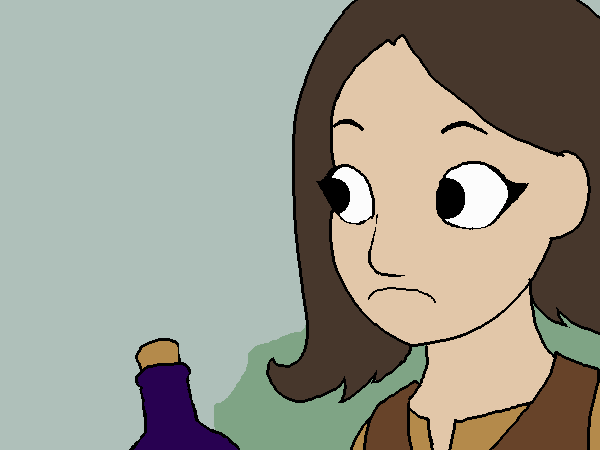 She realized her whole goal was to get rid of those fish. And poison… the poison would do that. It would do a very good job! So poisoning the well couldn't be a bad idea, could it? If anything, it started to seem as though poisoning the well would be a good idea… with some rough edges. And she started thinking, what if there are no bad ideas, only good ideas with varying degrees of roughness? She was overcome with this terrifying new worldview in which all ideas were inherently good. If that was true, then would poisoning a well really be so bad?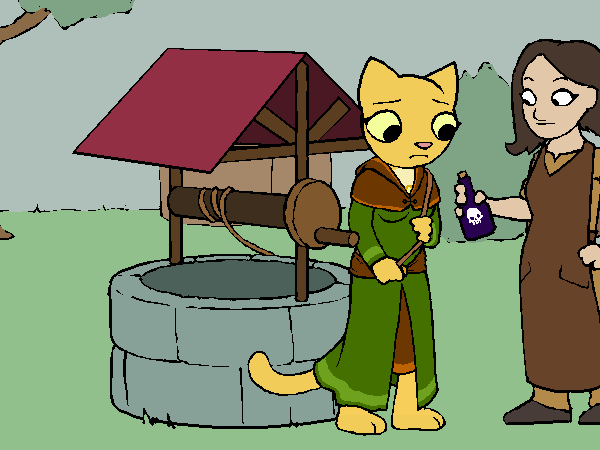 Maybe… maybe poisoning the well is the best idea. What do you think about it, Katia?
SNeakyRobot wrote:
> Politely explain to the nice lady that she is retarted to the extreme.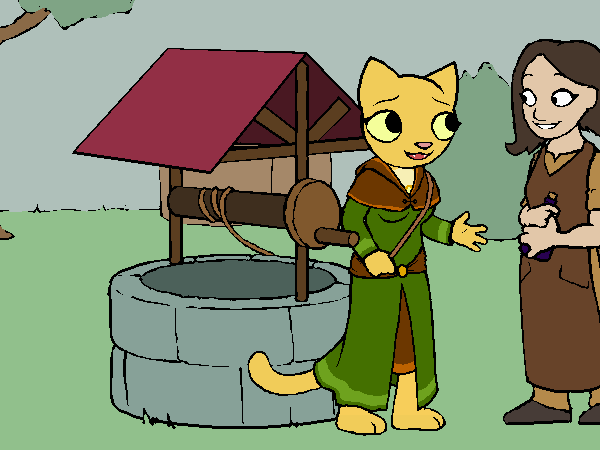 In the nicest terms possible, you tell the woman that she is probably not the best person to be dealing with wells. How about if you kill those fish for her? You have some ideas of how to handle it. Ideas much safer than poisoning the well.
The woman says that she'd be very appreciative of any help! She says she's not really the best problem-solver and was actually hoping that someone more qualified would come along and offer to lend a hand. You… you are more qualified, right? A person with qualifications?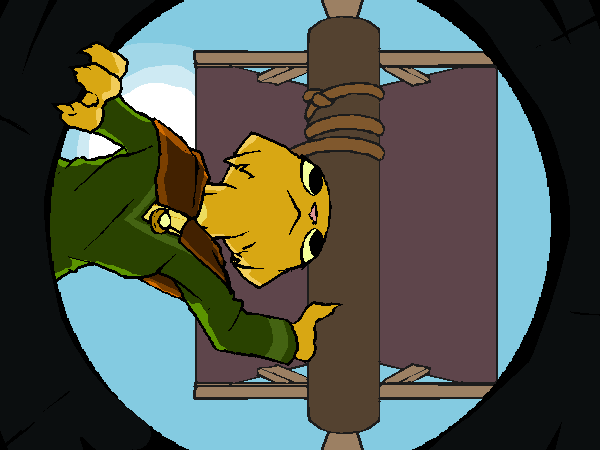 Qualifications? Psht, not only are you an experienced adventurer, layman signmaker, dedicated deliverywoman, budding wizard, exotic dancer, trained resource gatherer, and vicious barterer, but you are a natural, hunterlike carnivore. Killing fish? Piece of cake. You've killed at least two fish this week alone. Almost twice that if you count crustaceans.
Watch this…
Twentydragon wrote:
Katia, you're reasonably good with fire, right? You could just throw a fireball or twelve down the well and kill or at least drive off the slaughterfish below.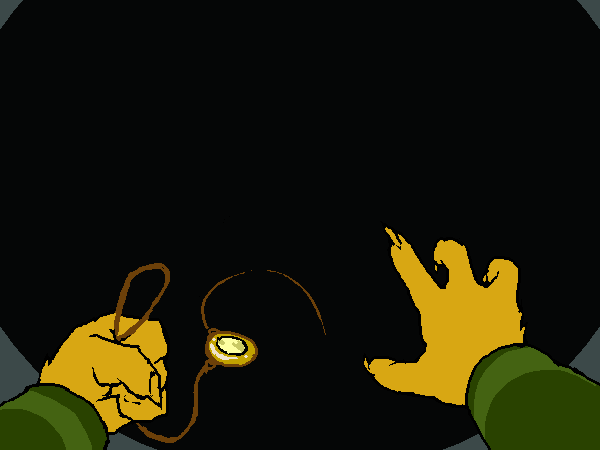 DONO wrote:
Also, is being a Khajiit that uses fire magic anything like being a cat in heat?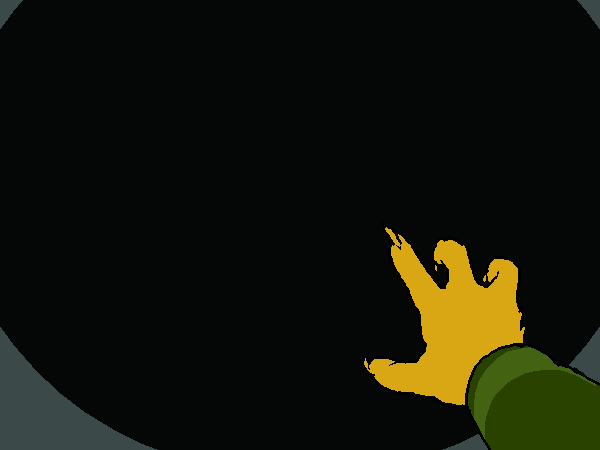 Oh, right. No magicka.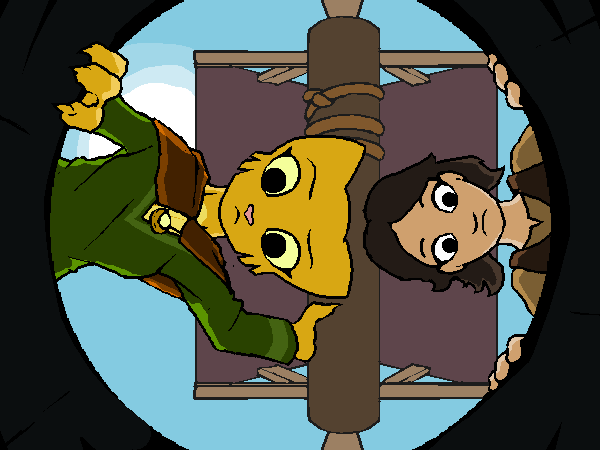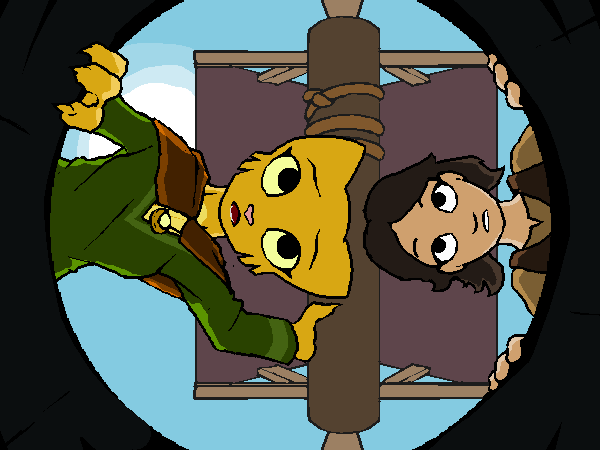 You have some other plans, too.
That's good, she says. She looks forward to seeing what you come up with! Maybe she'll learn a thing or two watching you.
KarneWarrior wrote:
Katia: Ask about the density of the slaughterfish in the well. Does it open up underneath? How many fish are there? If you plan on going inside personally, you'll need room to manuver, and if you plan on using a fish net or something like it, it'll be useful to know if there's a chance at the fish hiding in some underground crevice.
You ask the woman a series of questions about the well and the fish, but she doesn't seem to have many answers. All she seems to know is that it's a well, and there are slaughterfish in it. Using your darkvision, though, you determine that the well goes about twenty feet deep before reaching water, and you spot at least two fish moving around down there.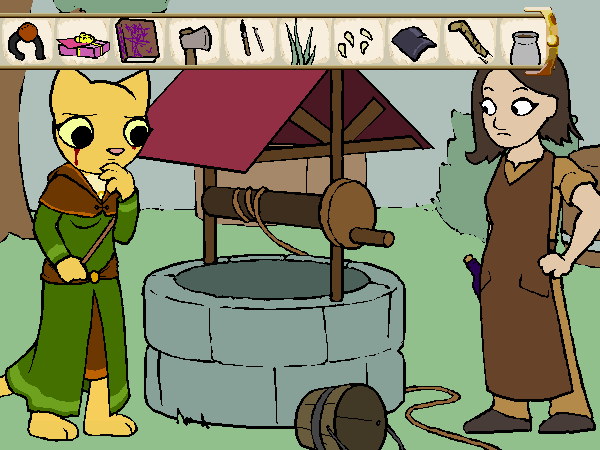 Hm. With your current inventory, you're sure you can come up with some way to evict those fish. Hopefully some way that doesn't involve going climbing into the well.
Because…
Slatt wrote:
Do you want to end up being known as the cat that got stuck down the well the city guard had to rescue?
Yeah… getting stuck would actually be the least of your problems if you fell in.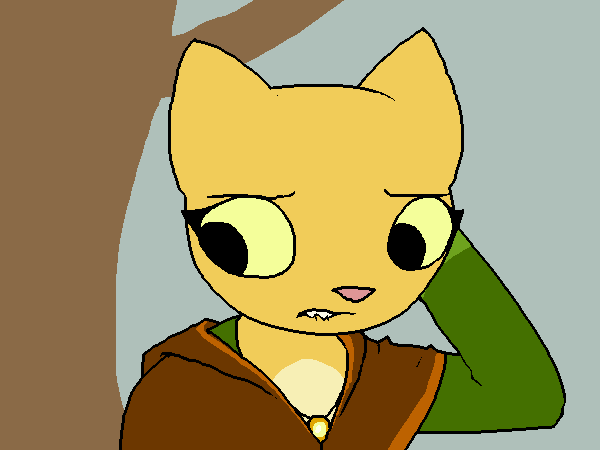 You don't know how to swim.
> ==>