Slatt wrote:
Katia: Forget realizing you did that in spite of the amulet. Realize you did that without a single cat joke.
SallowFace wrote:
Give yourself a celebratory FUCK YES, Katia F. Managan!!!!!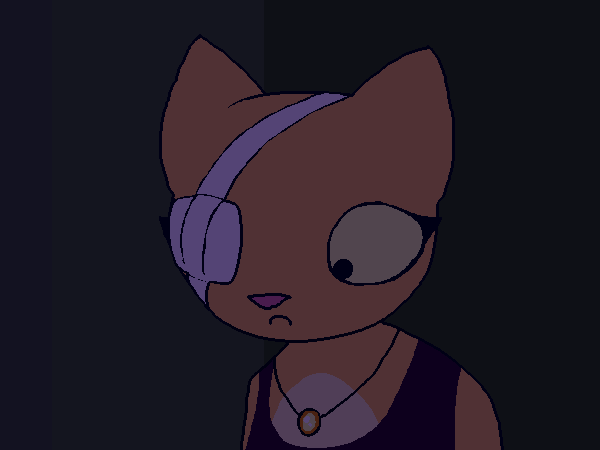 Scruffmeister wrote:
Katia: Feel Great and inexplicable pride. All of the pride. All of it.
did you… did you just make fire THROUGH A SILENCE SPELL??!!!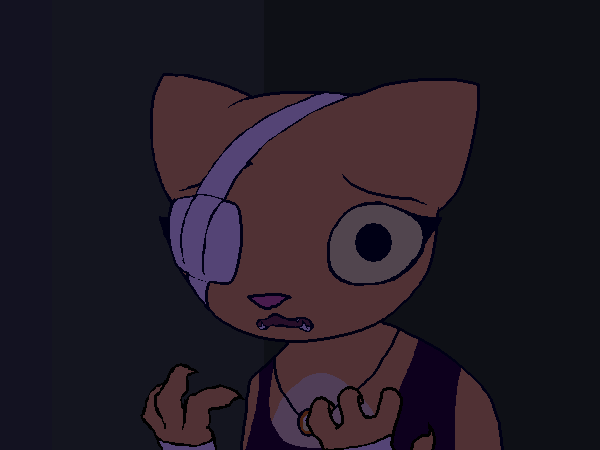 THAT IS NOT A GOOD THING.
thatmedicisaspy wrote:
>Katia: Stomp out the flame on that sheet before you start the whole damn place on fire.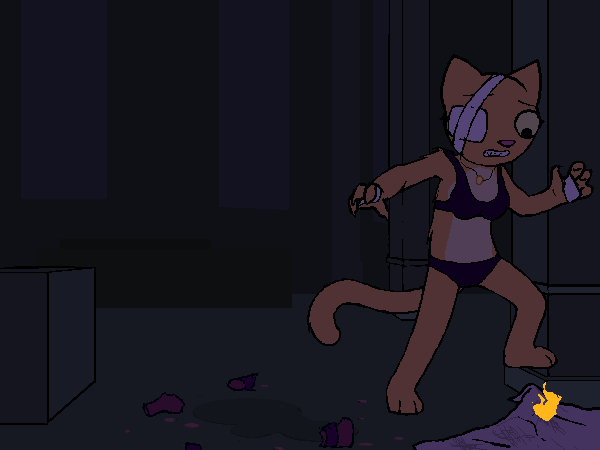 Fuck fuck fuck! You're already a mess, you don't need this right now. You really really really don't need this right now!
Maybe… maybe it was just a temporary fluke. A one time thing! You flared up a little and lost control. The amulet is probably fine; once you get this fire tamed everything will be back to –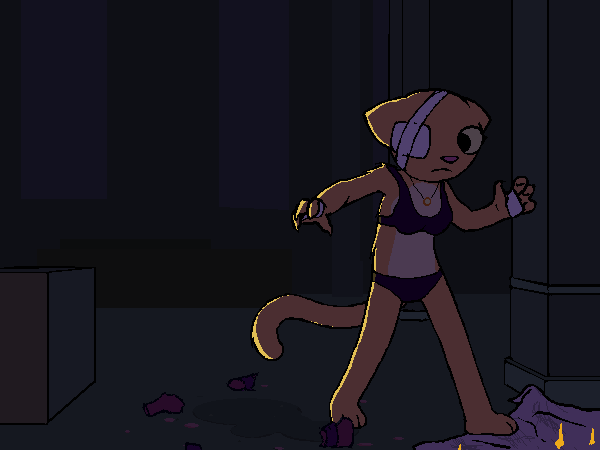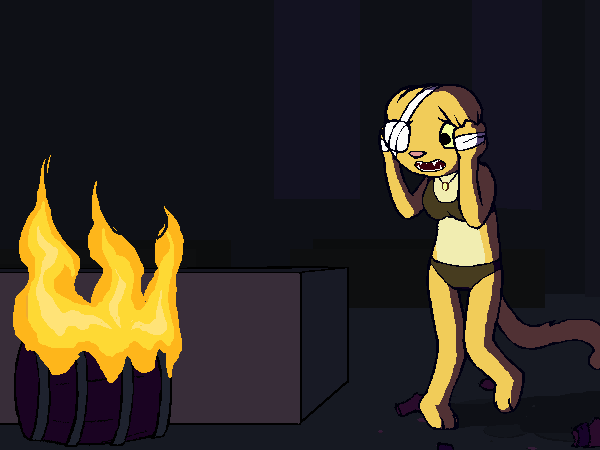 FUCK FUCK FUCK FUCK FUCK FUUUUUUUUUUUUCK.
Kofiman wrote:
Something's seriously wrong with you.
Okay, yes. Yes it is!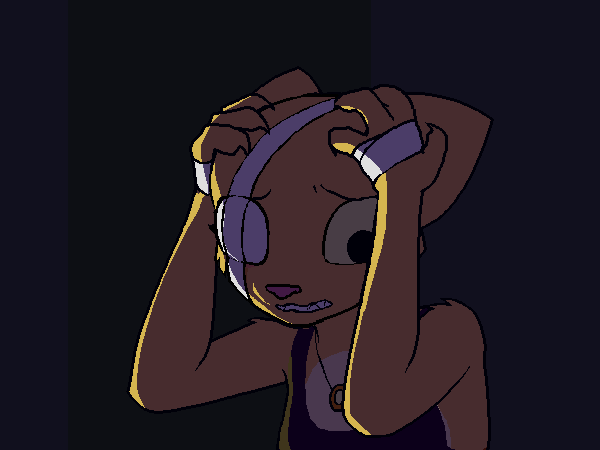 You take deep breaths and tell yourself not to panic. So you are scared, homeless, and suddenly starting random fires with your mind, again. That's fine! No one's around to get hurt, except you. And you were starting little fires most your life, and you were fine. You're sure everything will be fine! Fine fine fine!
CaptJ wrote:
Katia: Stay clam.
Maybe, you're getting better at magic.
Maybe, your magic powers are not going out of control.
Maybe, you don't need to endlessly gather more amulets to keep your magic in check.
Maybe, you won't end up killing everybody in village with unresistant magic except maybe Sigrid and that shady guy that thinks you're a whore because they live in magic barrier house.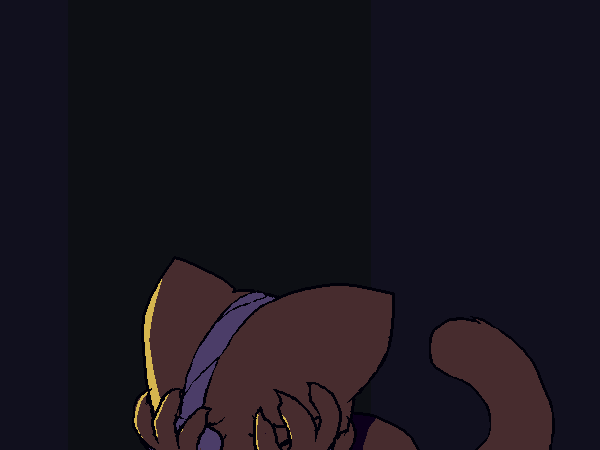 NOT HELPING.
Oh gods, you need a drink. Or a better amulet. Or better luck or a better brain or… fuck. Fuck fuck fuck fuck fuck.
Lepus wrote:
Katia: Reassess your situation by attempting a small spell. You've either broken a mental block on your magic or you've broken your amulet in anger. One would be really good and the other would be… less so.
Right! Right. You're losing it. You need to not be losing it. You're still in control!
You've just got to… test this a little, figure out what changed, and how to control it. Or, failing that, just burn off all your magicka so there's nothing to worry about. Piece of cake! You'll be fine!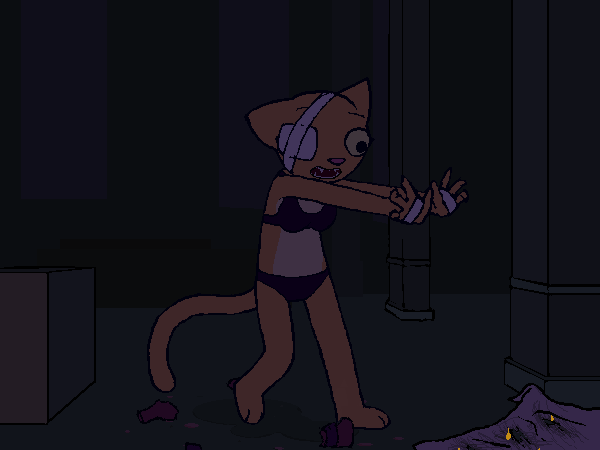 No claws for alarm, right? You've just gotta cats some spells, figure out what lynx your thoughts to the fires. This is the purrfect plan fur you to nip this in the bud before it clawses any meowjor catastrophe! Oh gods, this is no time to pussy out and be a stupid furball who can't cat-control her cat-magic cat-powers cat cat cat CAT!
It's not working? Fuckfuckfuckfuckfuck why isn't it working?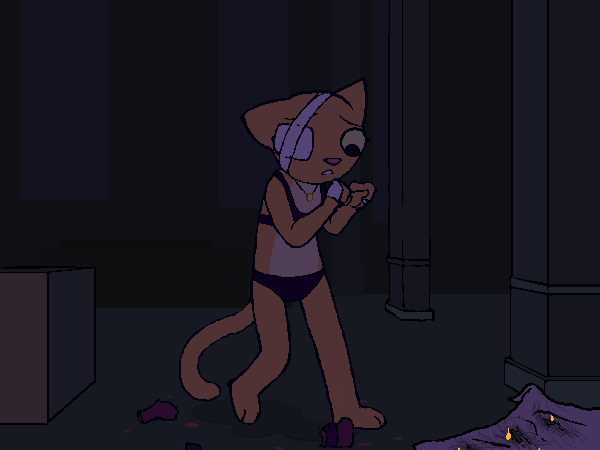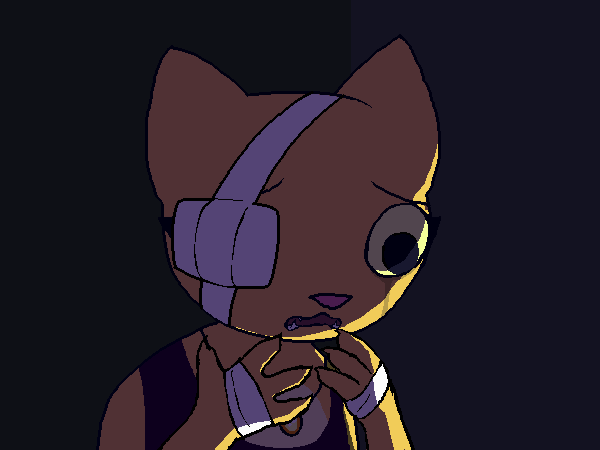 You are going to die in a fire.
> ==>