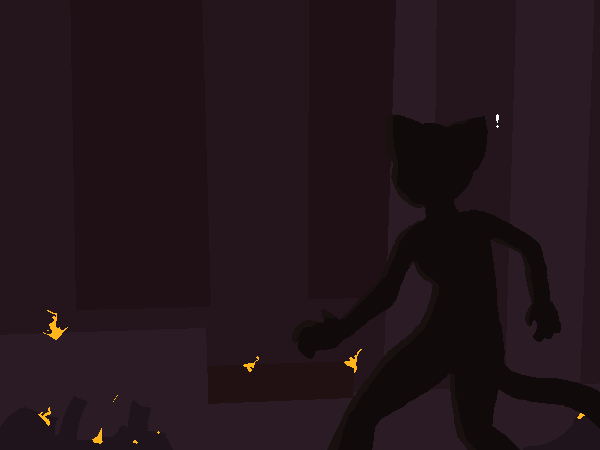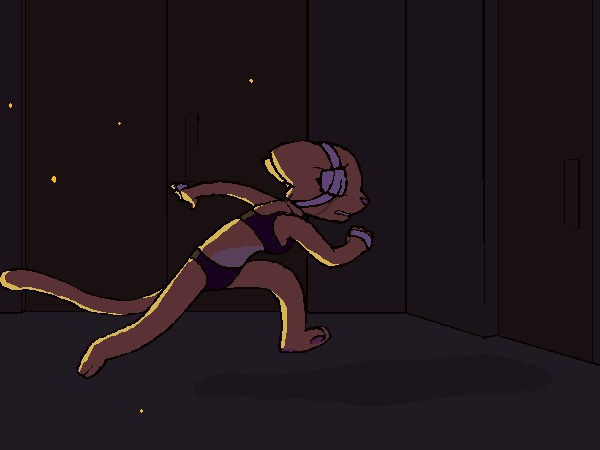 McFrugal wrote:
Katia, look around you. You're in a stone church. This is the least likely place for you to die in a fire.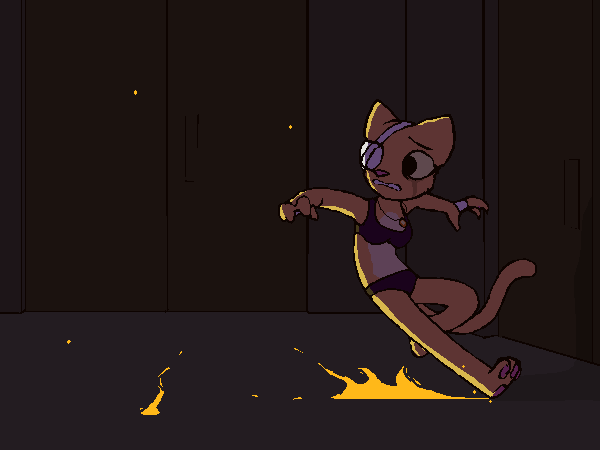 ProphetLord wrote:
>Katia: Make the awful realization that you are actually very flammable.
Chowder wrote:
Go out in the rain again! Water is fire's natural enemy, you can't burn to death out there!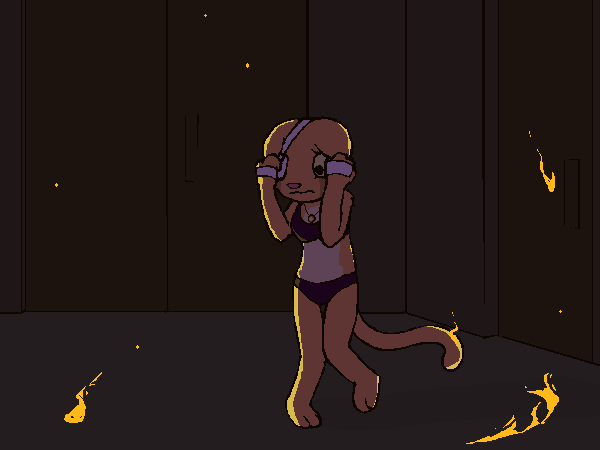 stupidjellyfish wrote:
Water drops aren't to do a thing against massive fires that shall sprawl soon.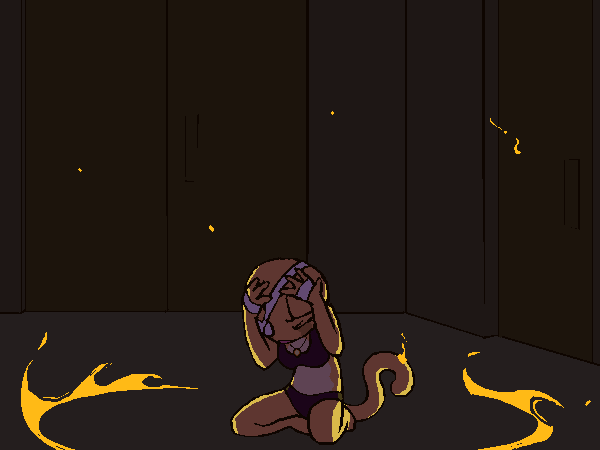 Fuck fuck fuck fuck!
ShadowOfTheDark wrote:
look for a bucket and some water to put out the fire on that barrel.
TheTurnipKing wrote:
Mages Guild. Go.
poshiyoshi wrote:
Calm down! Those fires are being started BECAUSE you're so excited. Just calm down, they'll go.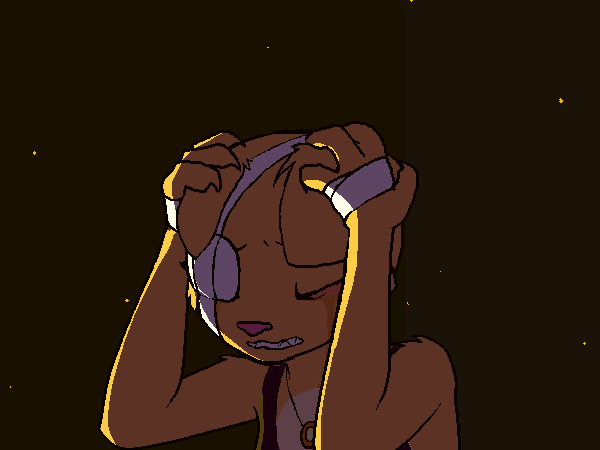 You're trying! You're trying to remain calm! But you are catching things on fire and you were already an emotional wreck and to make things worse you're sober out of your goddamn mind because apparently you're incapable of just dealing with one disaster at a time.
Any time but now would be a better time for this to be happening. You can't go to the Mages Guild because they aren't letting you back in, and you can't dump water on the fires because you already ruined like every bucket in Kvatch, and you're running out of ideas and need to do something before you get hurt, or die, or –
Menen wrote:
Maybe we could just burn the whole town down?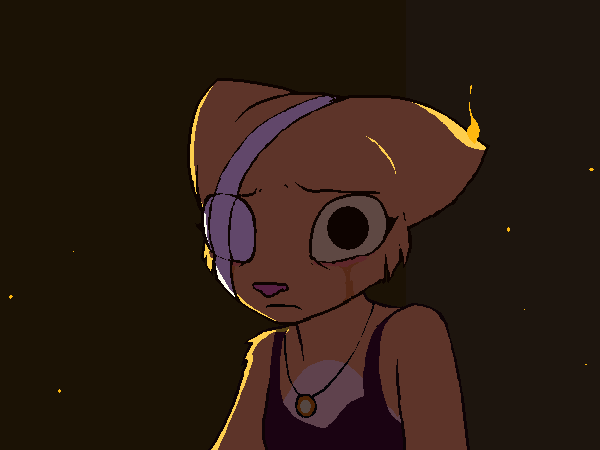 Migrant wrote:
Katia: Maybe, just maybe, you aren't the one starting these fires? Have a look around and see if there is any other possible cause. Such as another mage, a will-o-the-wisp, a strange astronomical event, a cultist, a demon or the quickly opening jaws of oblivion with hundreds of spawns running out of it.
littlewhiterabbit wrote:
Cry for HELP! There HAS to be SOMEONE within screaming range that can put out a fire better than you can!
Phocks wrote:
Katia: Take off the amulet! Quick! Check it for scratches, dents, missing pieces! It could be malfunctioning!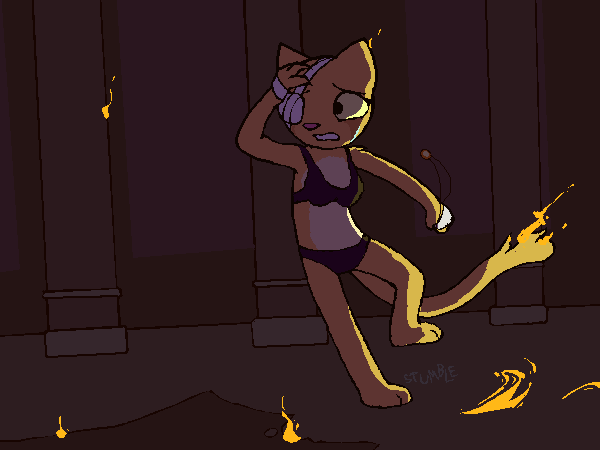 Right! Right. This has… has to be someone else's doing. Someone's playing a trick on you! Trying to make you think your powers are out of control. Haha, and it's working!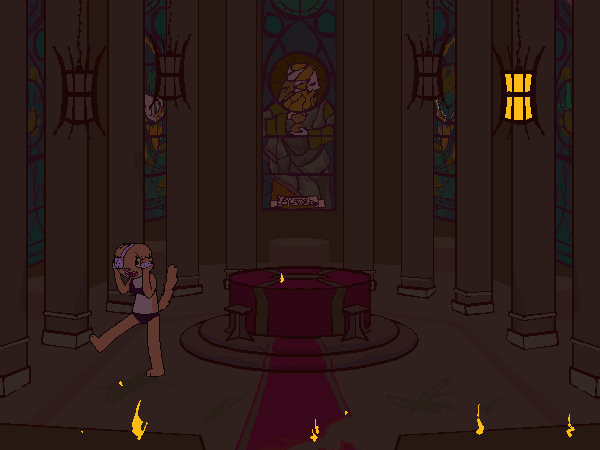 They have to be somewhere in here. Someone's in here, watching you flip out. It has to be someone else because it's not like… it's not like your amulet just would happen to give out the exact same time you learn how to cast without cat jokes!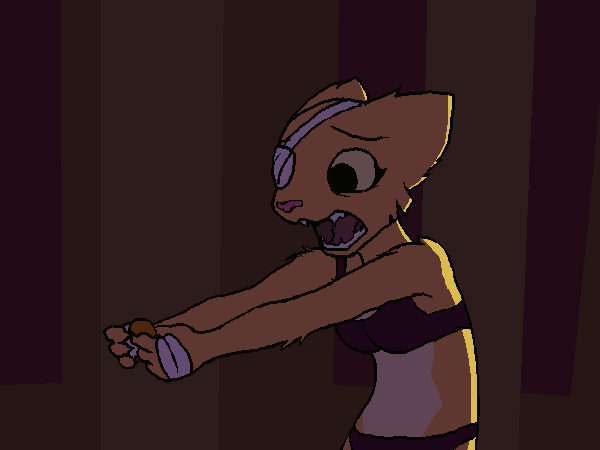 Isn't that right, amulet? You've still got this, right?
Oh gods oh gods WORK DAMN IT! WOOOOOOORK!
littlewhiterabbit wrote:
STOP TRYING TO SOLVE EVERY PROBLEM YOU SEE!! You are clearly not fit to handle this situation. Cry for HELP! There HAS to be SOMEONE within screaming range that can put out a fire better than you can!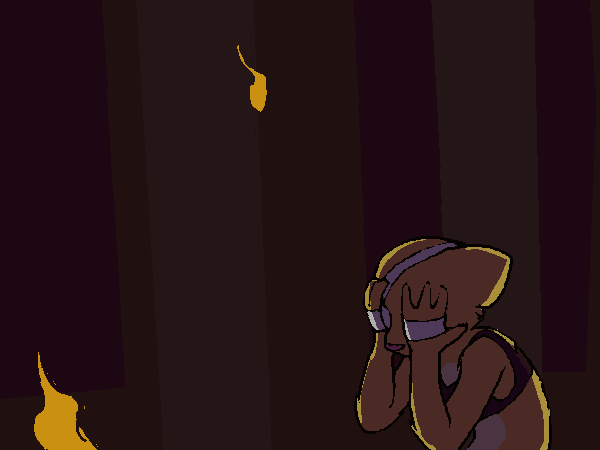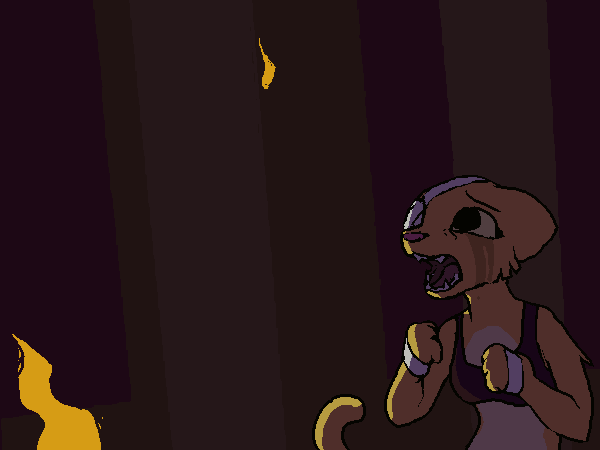 You cry out for help, for anyone nearby. You cry out that you're scared and exhausted and hyperventilating and fires are sprouting up all around and you have no idea what's happening with your magic. You yell for anyone in earshot to please please please please please get help!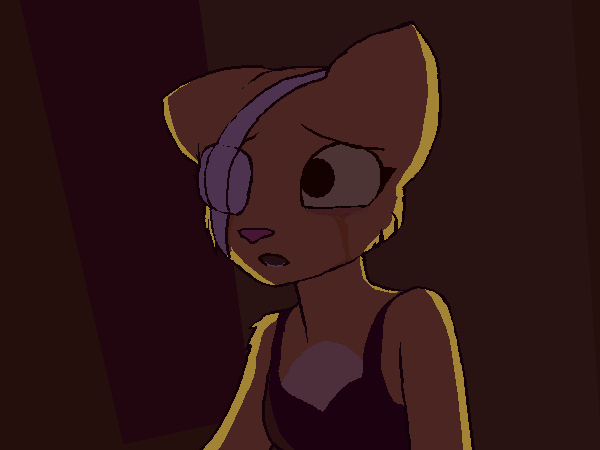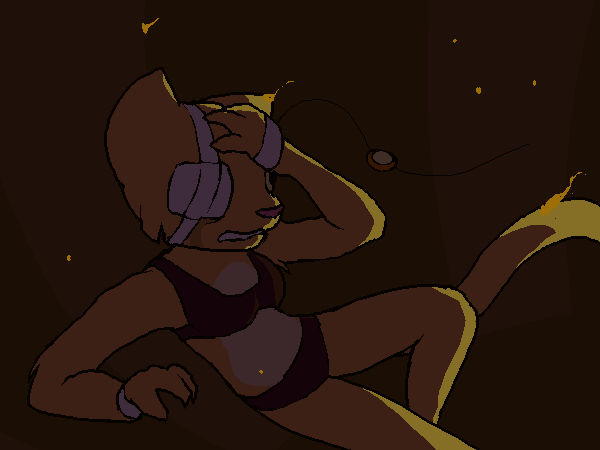 Fuck fuck fuck you don't have time to wait, it's getting worse and it's getting hotter and… fuck. You've got to find a way to burn this magicka off. Gotta get this under control!
McFrugal wrote:
Take off the amulet and start casting that non-fire spell you learned, in an effort to use up all your mana. Then you'll only be able to make itty bitty fires that won't do anything.
Telekenesis! Right. You've still… still that!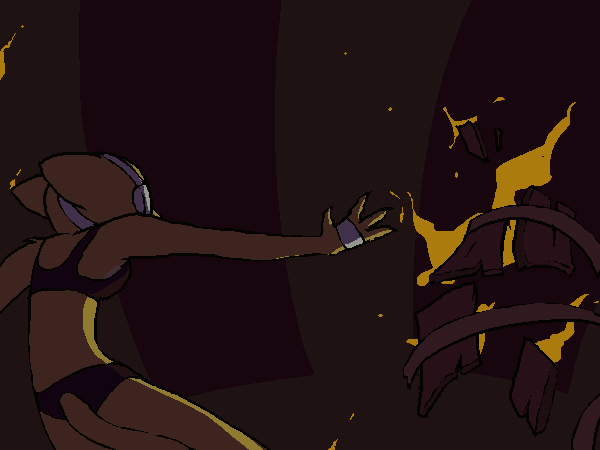 No… caws for alarm? Ewe can still prevent udder disaster befur it goats you killed! You still adder bee able to fix this!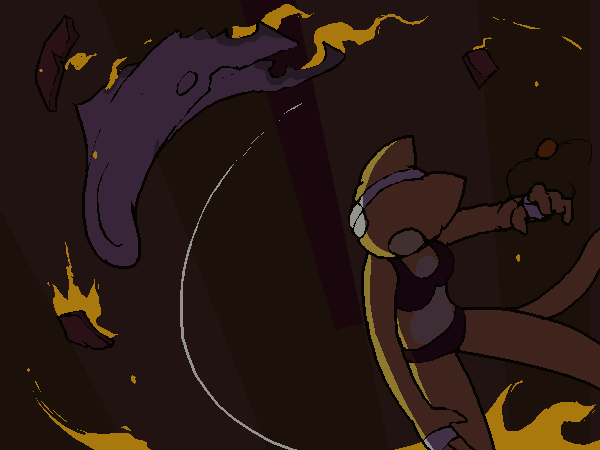 You're bearly keeping it toadgether right now and come on come on!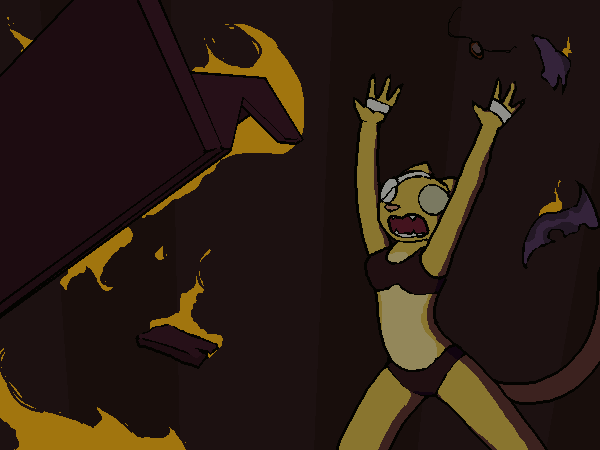 Oh gods OH GODS YOU'RE NOT RUNNING OUT! Fuck fuck why aren't you running out?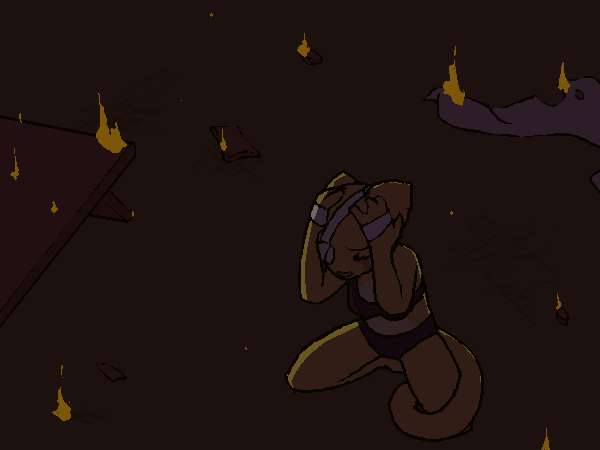 You collapse to your knees and sob. You feel nauseous and dizzy and afraid but this is n… no time to panic. This is bad and you don't know what's going on but you're not gonna screw everything up, not even harder than you already have. You can figure this out!
ProphetLord wrote:
>Katia: Get to a place in the chapel that doesn't have wood, alcohol, or cloth just sitting around that could randomly burn. As long as you're in the stone temple then you don't have to worry about burning it down.
TheIronWeasel wrote:
Katia: Throw everything outside into the rain!
ItWasA… wrote:
Find something heavy to beat the fire with. If you can soak that blanket in something (any water basins around) it would work great.
Right, right, you can still fix this. You haven… haven't fucked everything up yet. You force yourself back up on your feet. Just gotta… get anything flammable out into the rain, find somewhere that.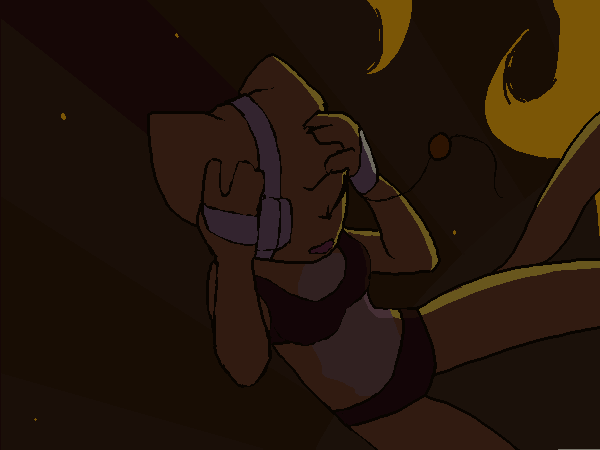 Have to work fast, before y. Just… gotta find some way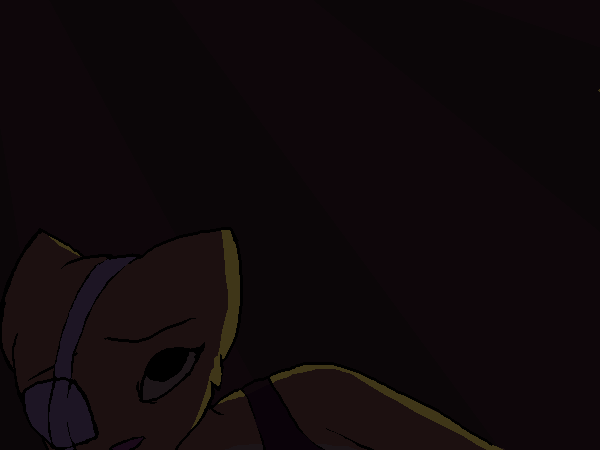 to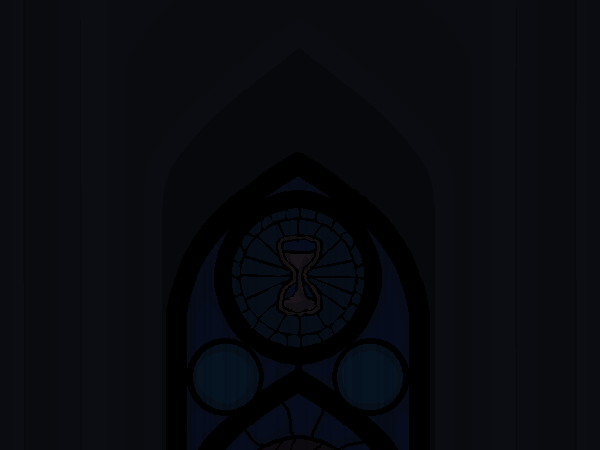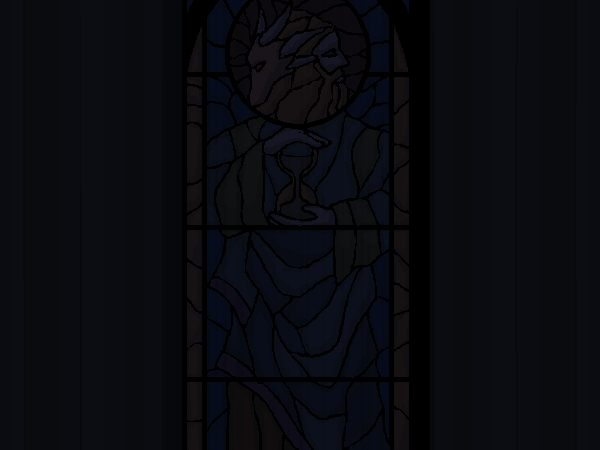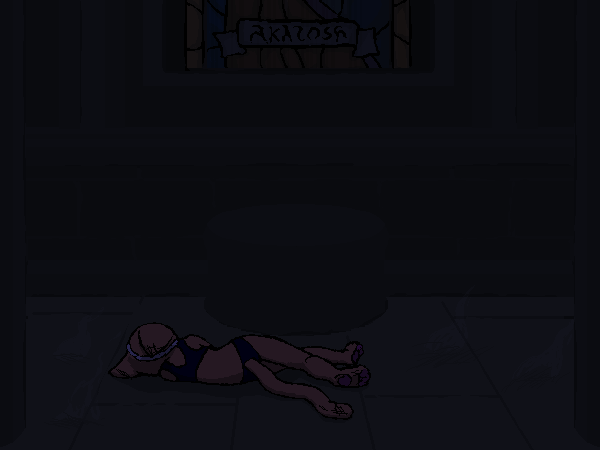 > —->