SNeakyRobot wrote:
> Also, add revenge to your quest log. Good old fashioned, down home revenge.
Squiggles wrote:
Aaaawww yiss we're official Adventurers now! Hey Katia! We're going to give you sooo many quests through sheer numbers alone you'll have to succeed at some of them because it's statistically impossible to fail them all! 😀
– Investigate Thieves Guild (Nothing says we gotta join)
– Cure your vampire STDS
– The Quest to fix the Magical Amulet
– Help clean chapel you trashed. (Don't admit to nothing!)
– Clean up litter from last night, you slob.
– Frame something else as a cultist to clear reputation.
-Mace training get!
-H2H elf, look into (???)
-Be the imp exterminator.
-Sign make! (spell right this time)
-Dance dance competition~!
-Talk to everybody (but mage guild members) all over again to see if they have new Quests!
-Start fashion trend with paint on undies
-Acquire new lock pick (try for a lucky one this time)
-Check again and loot every crate, barrel, and sack you can find.
-Look into finding an AA guild.
Lumos wrote:
And here's an idea on what to do next: Try to get a new letter from that bookstore guy, try to earn a bit more cash and inspect what Sigrid does, and if you can break into the Guild while it's empy.
lordkyzer wrote:
well whatever you do next my ja'khajiit jump there it will help your Acrobatic skills develop
phantasmalDexterity wrote:
> Make a paper hat from the pamphlet and wear it. Better than nothing after all. Then use the vampire's letter to make a paper ship.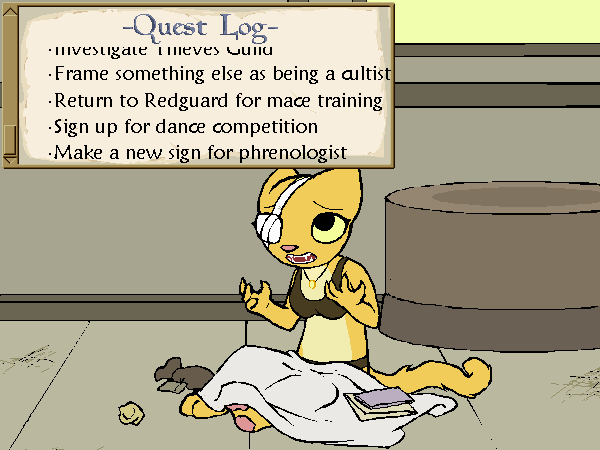 Thirty seconds and you've already managed to render your shiny new Quest Log completely useless by filling it up with every possible little thing you could do, some of which you don't even care about.
You close the Quest Log forever.
swordo21 wrote:
Not sure why you're upset with yourself Katia. Even master mages couldn't cast through that silence amulet. AND YOU ALMOST BURNED DOWN A STONE CHURCH WITH THAT ON! YOU'RE KATIA FUCKING MANAGAN AND YOU ARE A MASTER OF DESTRUCTION!!!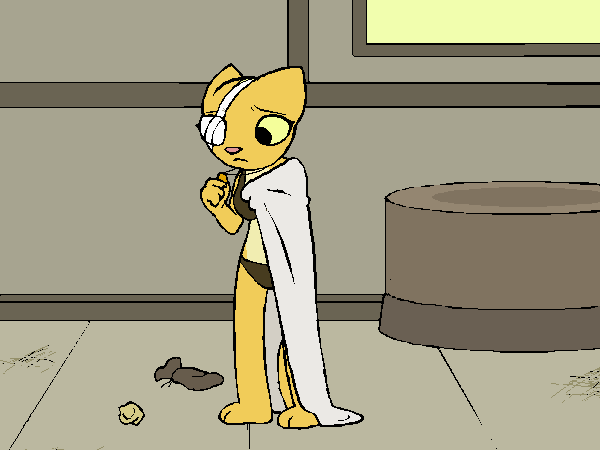 You're pretty sure a master of destruction doesn't lose control of her powers and almost bake herself in a giant stone oven. The amulet was supposed to keep stuff like that from happening.
SallowFace wrote:
We're thinking clearly now, yes? So we know that we're not responsible for the fires, right? Because Amulets of Silence don't just break.
TheUrbanMoose wrote:
Your amulet had some problems last night, Katia. As in, it didn't work.
Try casting some fire (near something that won't catch) to see if it is working condition again.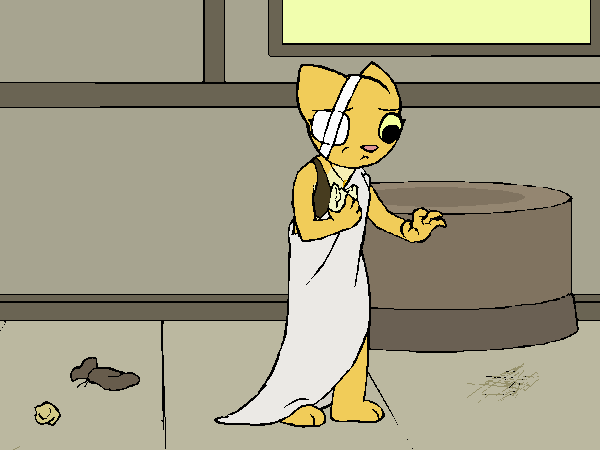 You try casting some fire with the amulet still on. When that doesn't work, you try casting some fire without the amulet. Neither seems to have any effect at all. Even when you think up the best cat burns you can muster, nothing happens. You aren't sure what was going on with your powers last night, but right now you can't seem to get anything from them at all.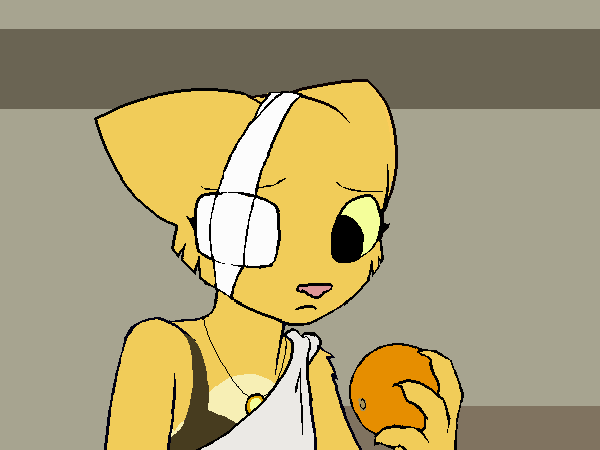 It's probably for the best, you guess. Now that your head's clearer, you realize that you got a little too into the whole wizard thing yesterday. You almost forgot you were a homeless, uneducated farm girl with exactly one day of magic experience – and as good as it felt to forget that, it probably just made you act like a giddy idiot. And then get robbed, and almost burn to death.
After that dream you're not exactly in the mood for fire right now anyway, so you should probably just lay off the magic until you have a better idea what you're doing. Just because you read about something in books and vaguely know what it is doesn't mean you have any idea how to actually use it.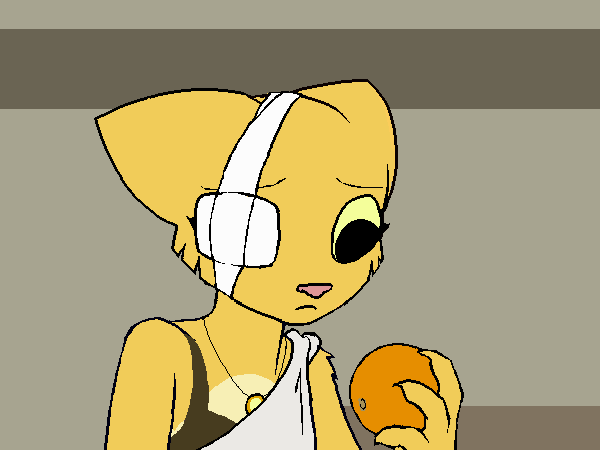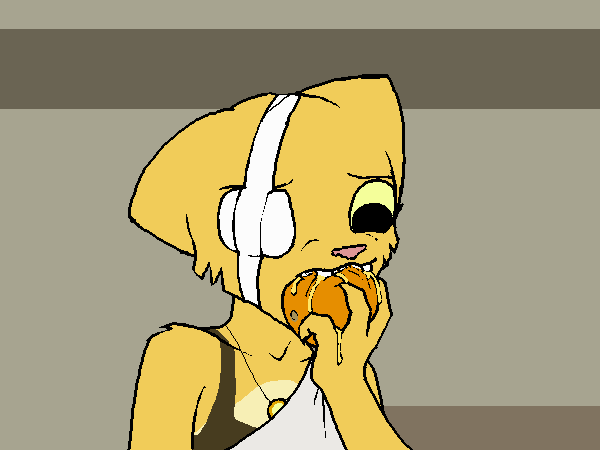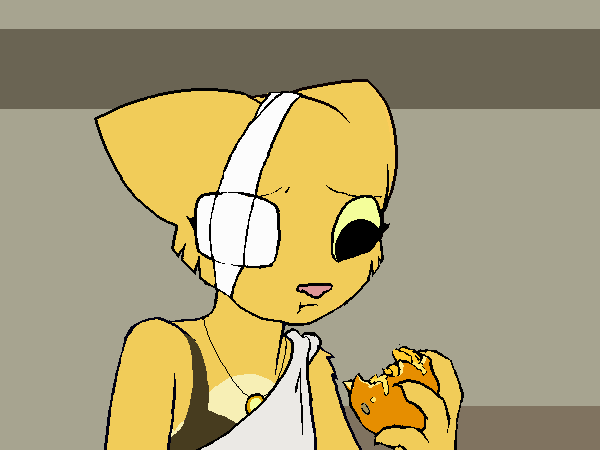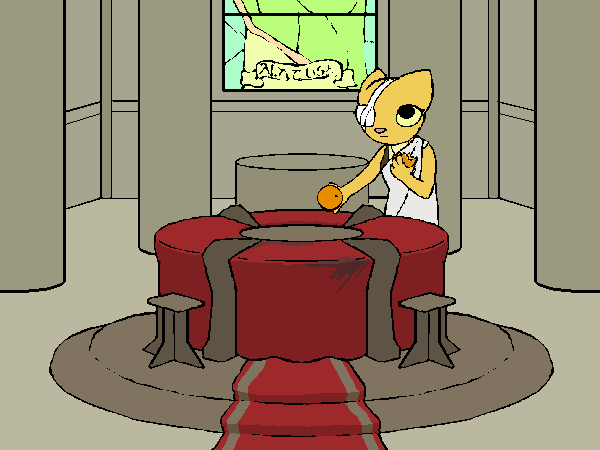 You let the Cyrodiilic gods know you're sorry for irresponsibly wrecking their sweet pad in an uncontrollable fire rage last night. There's no reply. You even try leaving an offering as a gesture of good faith.
At least you're pretty sure that's what the thing in the middle is for.
iituti wrote:
If I were you (which I kind of am) I would talk to that argonian who is cleaning the chapel. Maybe ask if she can lend you some clothes.
Sparrow475 wrote:
Weedum-Ja seems upset. Maybe you should offer your help, since the mess is sorta your fault.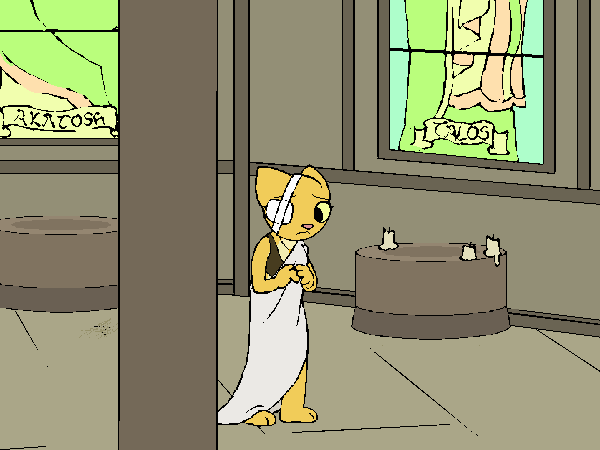 Yeah… after that number you did to the chapel, the least you can do is lend a hand making it better. Weedum-Ja seemed pretty nice when you met her yesterday, so you shuffle over to see how she's doing.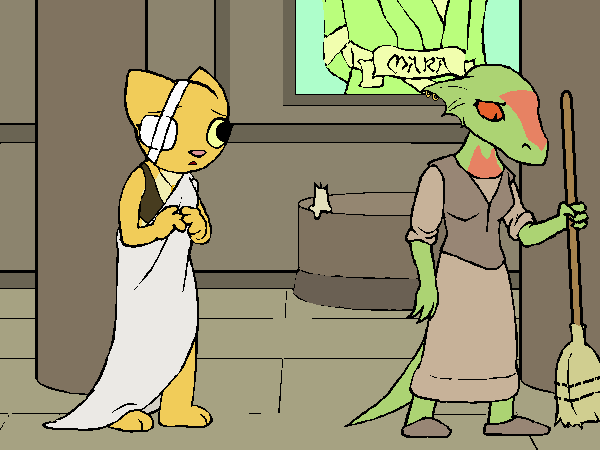 Hey, you say. She doesn't answer.
You ask her if she needs any help cleaning up. No, she says, she's got this.
You ask if she's sure, because it looks like there's still a lot of little burnt pew pieces lying around. And also some pretty bad scorch marks on the stonework over there, and that carpet probably needs to be –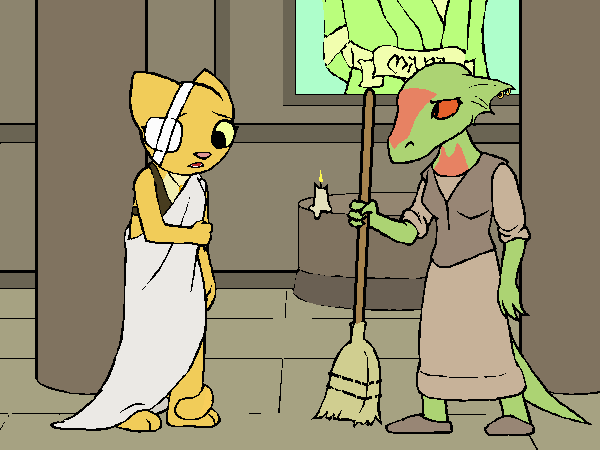 Weedum-Ja sighs and asks what you want.
You tell her that you might have messed up the chapel a little last night, and you're really sorry. Yeah, she says, she noticed. You explain that it was kind of a crazy night in general; you went to the Mages Guild and it turned out they were evil and they mind controlled you, robbed you, and threw you out on the street, and then a thunderstorm started so you went into the chapel for shelter, but then your magic powers started going out of control and –
She cuts you off and says not to waste your breath. She woke up this morning to find half the flammable objects in the chapel incinerated, a naked mage passed out by an altar, and the shattered remains of an empty mead bottle lying nearby. She has a pretty good idea what… transpired.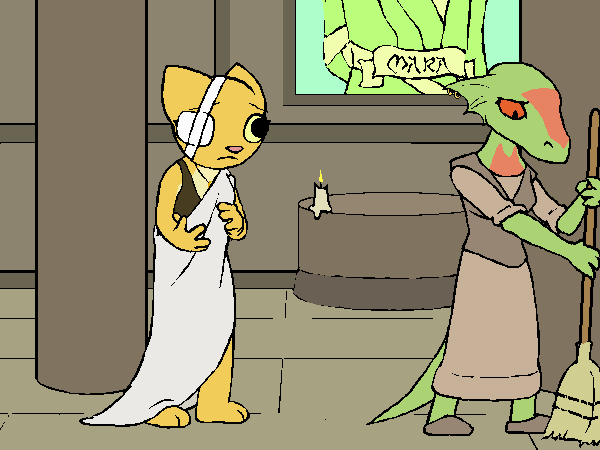 You try to explain that it wasn't like that. I mean, you guess you've done stuff like that in the past, but this time it really wasn't… yeah, you get a feeling she doesn't believe you.
You try to segue into some smalltalk instead, asking if anyone stopped by to see you last night. Weedum-Ja says some people came to gawk, yes. The guard captain, that dunmer woman, and some others. You ask whether anyone with a particularly golden, luminescent voice stopped by perchance. Weedum-Ja just ignores the question.
So… yeah. You tell her you're just trying to get back on your feet now. Trying to find some new clothes, find someone who can give advice on getting your magic under control, maybe find some proper, paying work around town. You really don't mean to impose, but if she knows anything about magic, or has any extra clothes she isn't using, you'd –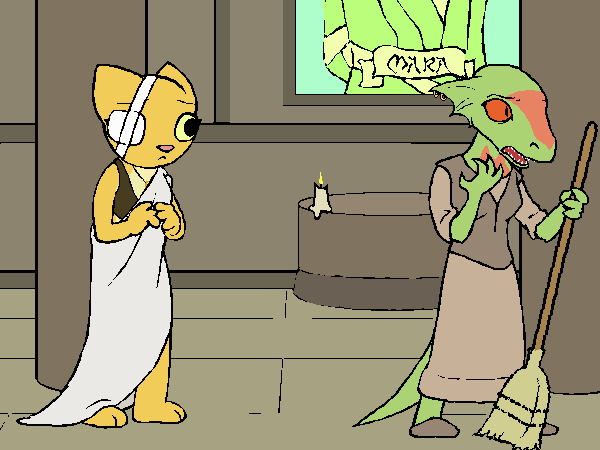 Weedum-Ja frustratedly exclaims that maybe you should have thought to ask these kind of things before you got drunk off your ass and trashed the goddamn chapel!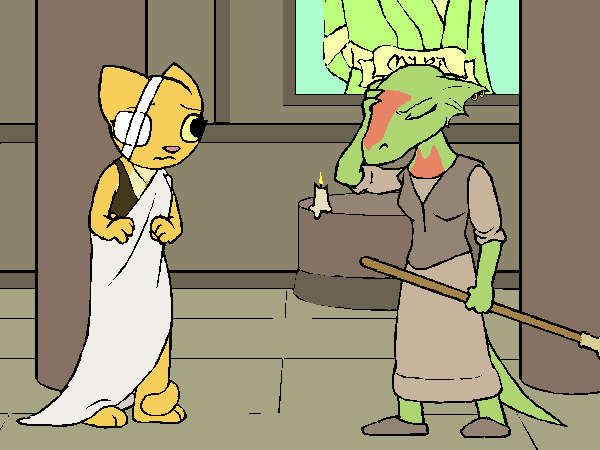 Look. She says she's sorry, this has just been a really bad start to her day. She and the other chapel workers already left you a blanket to cover up with and let you sleep off whatever drunken stupor you got yourself into. She's sure you can find someone else who can help you the rest of the way. Someone else to deal with your issues for a while.
Right now she'd just prefer if you gathered up your things and got out. Before you cause any more problems for her to deal with.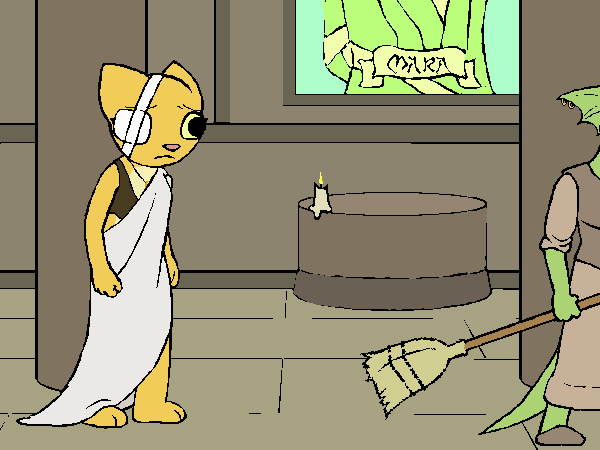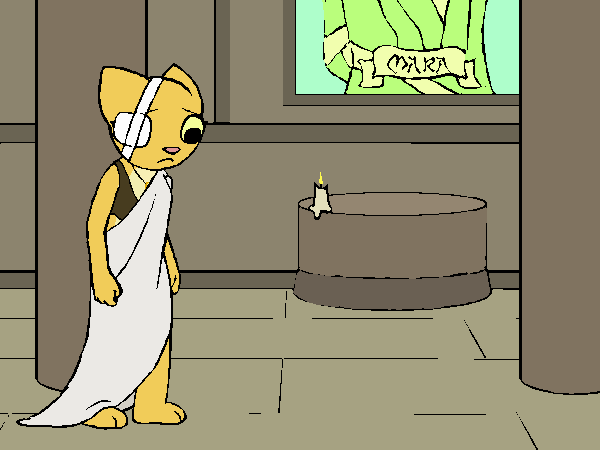 Whimbrel wrote:
If that doesn't work, hey, there's an arena in Kvatch. I remember you could get free armor from those in oblivion–free weapons too but that's probably too much to hope for in this case.
See if you can get free clothes if you sign up for the dance competition!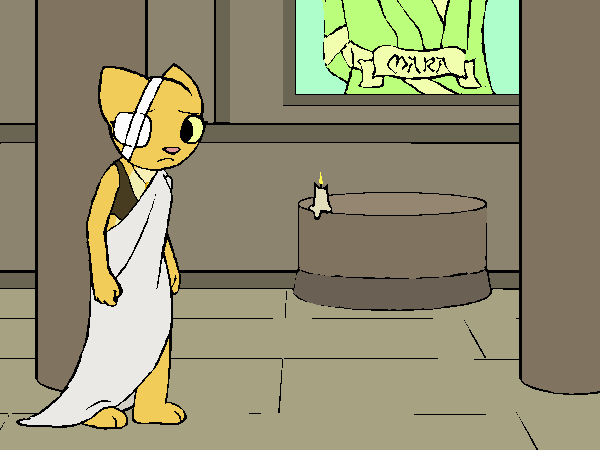 Well you need clothes, you're all out of dignity anyway.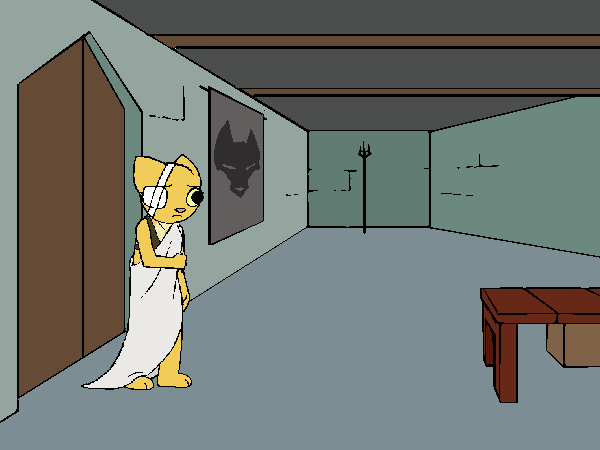 You return to the Kvatch Arena.