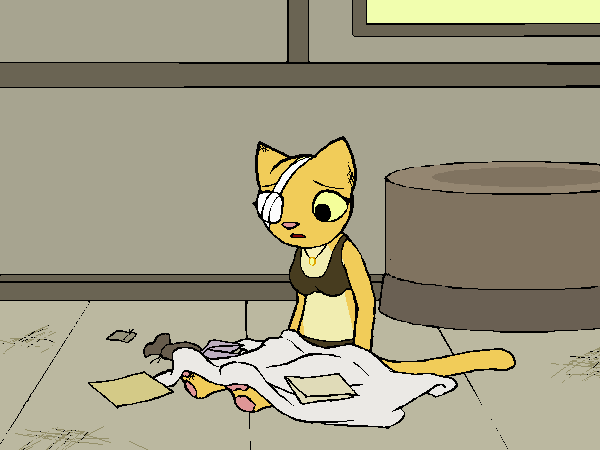 Ransom wrote:
Katia> Wow…has the dream ever gotten…that intense before? Also, that voice, what could it be? Could someone actually be trying to talk to you in your dreams? Maybe help you out?
It's been that intense before, yeah.
The king has changed into scarier things, you've been trapped in worse situations, and – as of yesterday night – you guess you're no stranger to being violently eviscerated.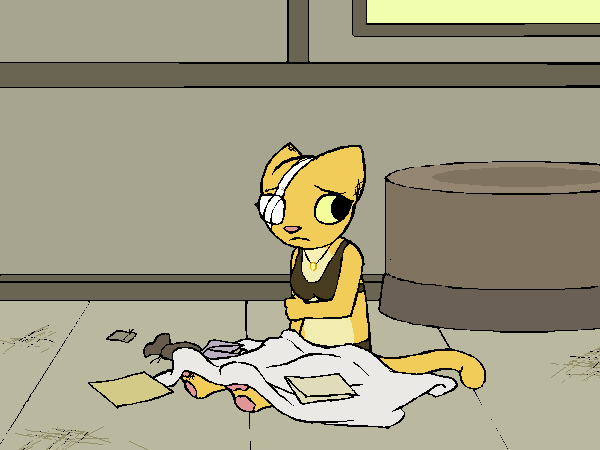 But… that's the first time something in the dream has ever tried to communicate with you.
DavidArgall wrote:
Time to find out where you are and what is all this stuff around you. Plans for the rest of the day will have to wait. first you will need to find out how much of last night was a dream. So look over the local clues and see if they tell you anything.
refinder wrote:
Katia, take a moment to do a quick check on yourself, look for any burns or puncture wounds or anything else out of place, also take a deep breath and see what shape your lungs are in.
It looks like you're still in the chapel.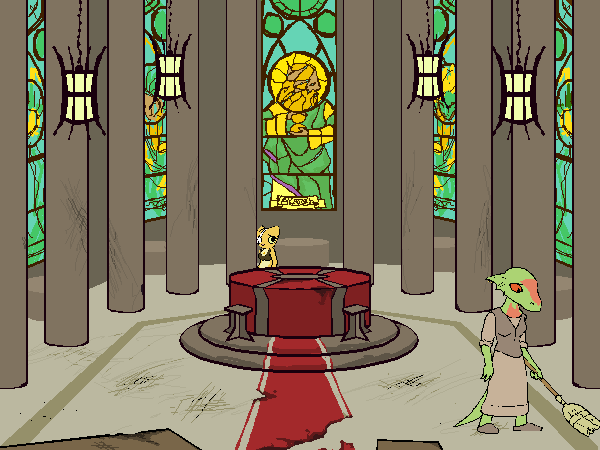 The place is a little scorched and wrecked up, but it doesn't look much worse than the last time you saw it. You guess the fires went out when you lost consciousness.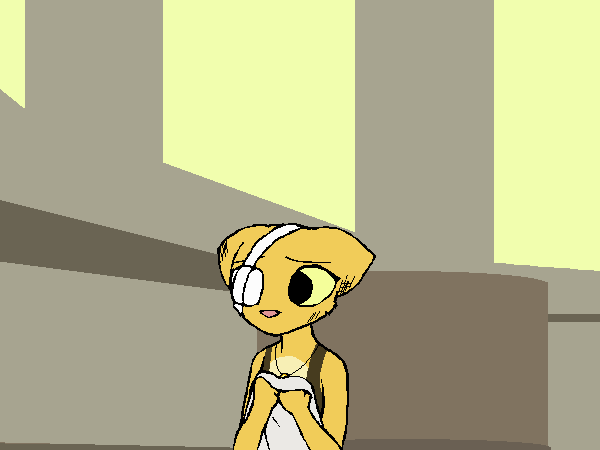 You're fine, other than a little burnt fur.
woundedkneecap wrote:
also, READ ALL THE NOTES!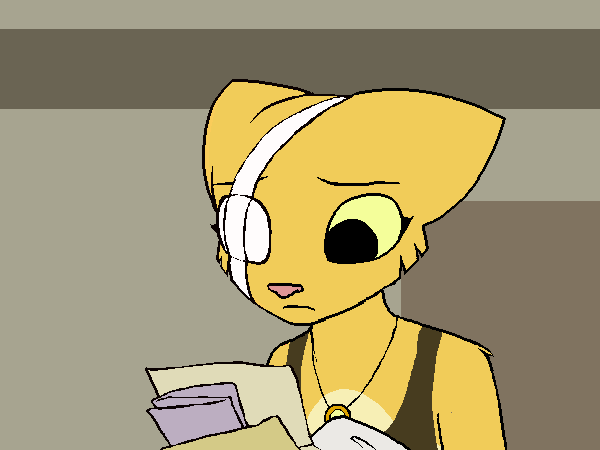 You apparently got some mail.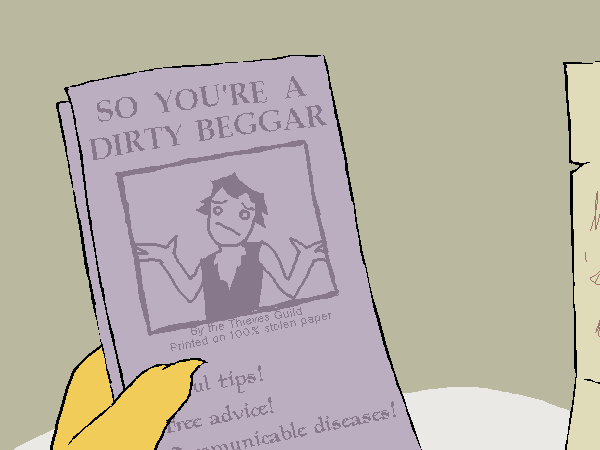 "SO YOU'RE A DIRTY BEGGAR"
It goes on to explain the Thieves Guild's pro-beggar stance and how they've left you a free** food bag (food not included).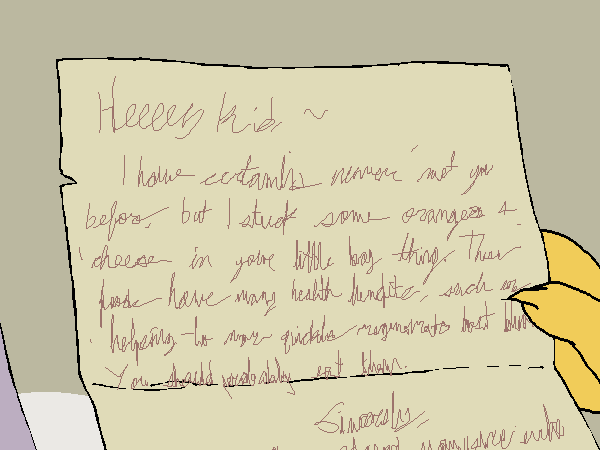 "Heeeey kid ~
I have certainly never met you before, but I stuck some oranges and cheese into your little bag thing. These foods have many health benefits, such as helping to more quickly regenerate lost blood. You should probably eat them.
Sincerely,
A male dark elf vampire who doesn't even LIVE in this town
PS. also I left you a pouch of cilantro. I don't want to be picky but the next time you are going to sleep in a public place maybe you could just sort of swallow that a couple hours beforehand. Thanks.
PPS. also I changed your bandages."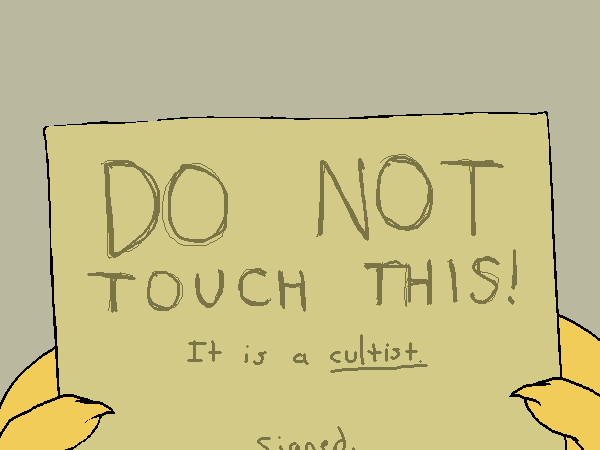 "DO NOT TOUCH THIS
It is a cultist.
Signed,
Capt. Gaius Atrum, Kvatch Guard."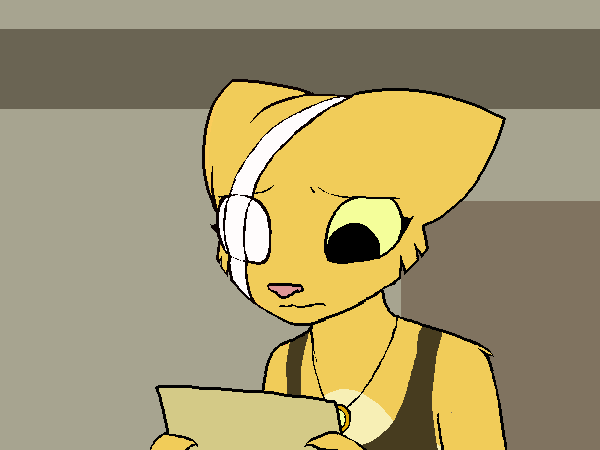 Slinker wrote:
Hmm, so Katia how do you feel right now? Okay, that was a hell of a night, even before you fell asleep. But lets look on the bright side, at least you are still alive and not a pile of ash. And you didn't get drunk.
Honestly, you just feel… kind of numb.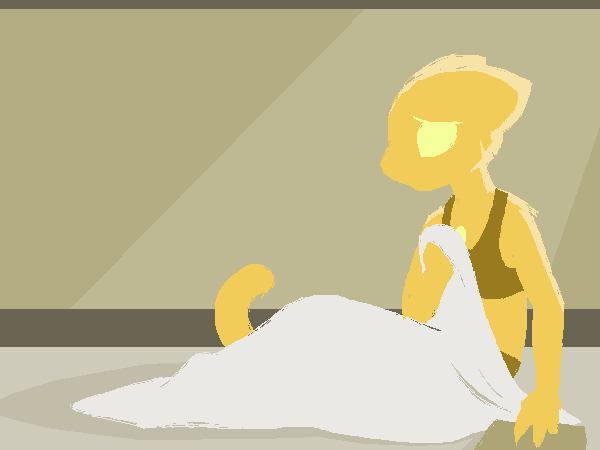 You fucked up. You lost everything you earned, were discarded by the people you looked up to most, gave away the package you were supposed to be delivering to pay your friend back, completely lost control of your powers, and after passing out naked in a church have probably ruined any chance you might have had at a good reputation in Kvatch. You were a wreck last night when this was all happening, but now… you guess it just feels like you've run out of sad. You're just confused.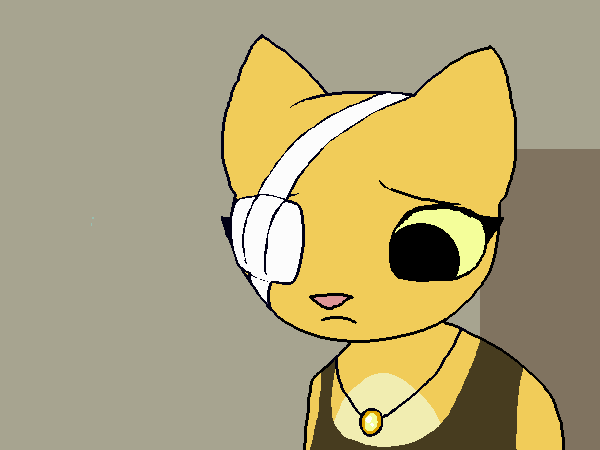 But hey, you're still alive. You didn't burn to death in your sleep. And, congratulations, you're two days sober.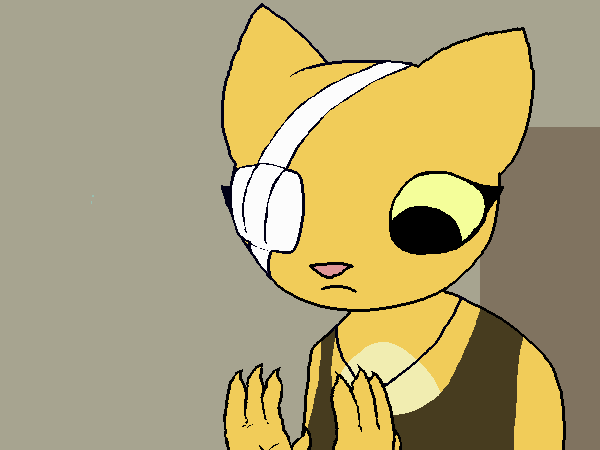 Ransom wrote:
After checking those things: Contact a priest and apologize for crashing at their place. Maybe mention your plight with Sigrid, if you think he or she isn't under her spell, as well as the dreams. Maybe they have some advice?
After that, review priorities:
1. Get clothes.
2. Get replacement letter to give back to Quill-Weave. Either ask the book seller for a replacement or…
3. Investigate how one might get something back from Sigrid.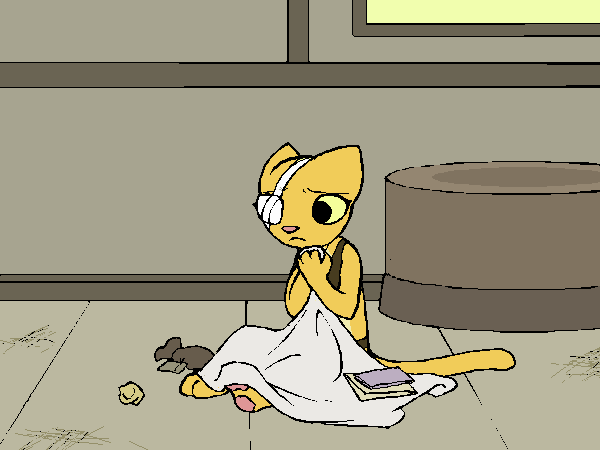 You… guess there's nothing to do now but move forward. One foot in front of the other, picking up the pieces and seeing what comes next. You might be bad at everything you try, but at least you're turning out to be pretty bad at giving up.
You think you can still make this better, but you've got plenty to do. You have to get a new copy of the letter for Quill-Weave, find some clothes, apologize for the damage to the chapel, see if there's any way to get something back from Sigrid…
In fact, now that you think about it, you need some way to mentally keep track of all this…