tegerioreo wrote:
Anyway, Gaius: Explain the difference between trembling with fear, and trembling with reasonable apprehension.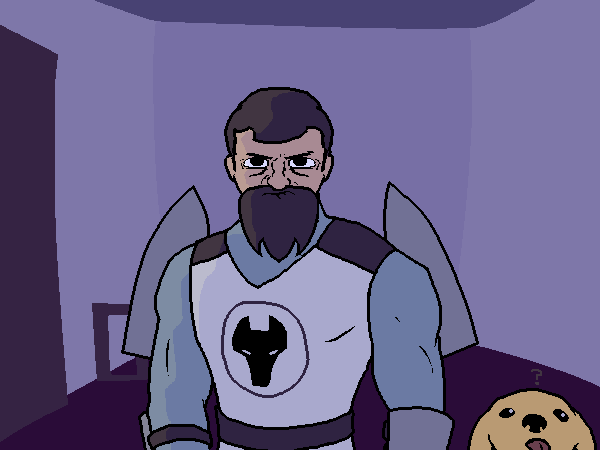 "I've been in the guard longer than you've been alive, breton. I've seen frenzied trolls burst forth from the ground, men get ripped to shreds by land-roving dreugh, zombies tear down entire villages with nothing but their teeth, and that's all in the last two years. I can hit an imp with a bow at three hundred yards, kill a grizzly bear in hand-to-hand combat, and cut a man in half with one swing of a sword. 'Trembling with fear' isn't in my vocabulary. I handle the fear, so you prissy magefolk never have to see it."
"Ah yes," he says, "forgive me for ever doubting you, Captain Atrum. I was under the mistaken impression that a certain fear was why you sought this meeting out to begin with."
"There's a difference between trembling with fear and trembling with reasonable apprehension," you explain. "Perfectly brave Men Of Action can still tremble with reasonable apprehension, or have recurring, nightly, reasonable-apprehension-inducing nightmares."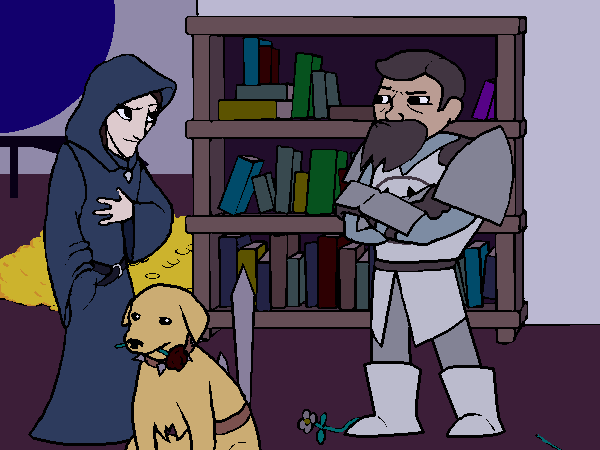 "Also, take off that hood. I find it… unsuitable."
"I like my hood, Captain Atrum. Now come, Sigrid is waiting. We have a summoning to attend, and I don't wish to miss this opportunity any more than you do."
You give a nod of vague disapproval and gesture for him to lead on.
eggbrother wrote:
Gaius: accuse stephane of being a cultist. he is smiling way too much for someone about to meet a daedric prince. plus you've already accused everyone else so it just fits in.
"For a priest of the Nine, breton, you seem awfully excited about this demon summoning."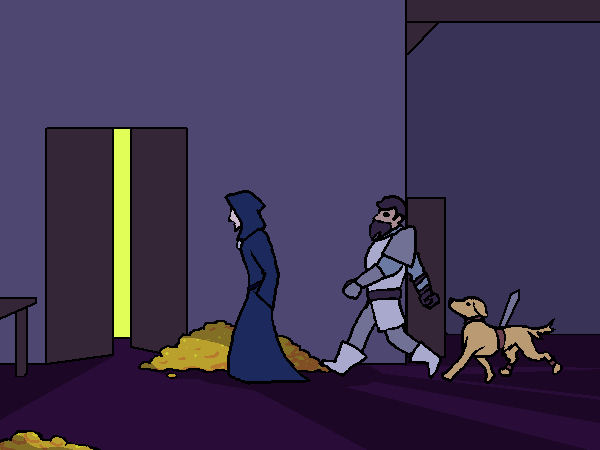 "The proper term is 'Daedric Prince'. And please, sheathe your accusations, Captain. I have no interest in the Prince herself. I merely wish to witness her reaction to Sigrid."
"It will be like a Daedra reacts to any mortal, I assume. Have you reason to expect anything different?"
The priest looks over his shoulder to say something, but hesitates. "It's complicated. There are many kinds of mortals, Captain."
"Indeed. Some are… cultists," you point out grimly.
The priest does not reply. Suspicious.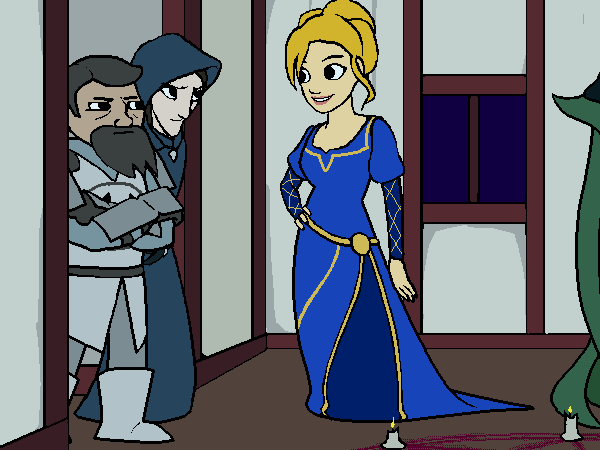 At least Sigrid can still be trusted. She's waiting for you when you enter the dining room.
"Gaius!" she exclaims, "it's been far too long. Here for a chat, or to watch us tear the fabric of the universe asunder?"
"Pleasure as always, Sigrid. Though we both know quite well why I'm here."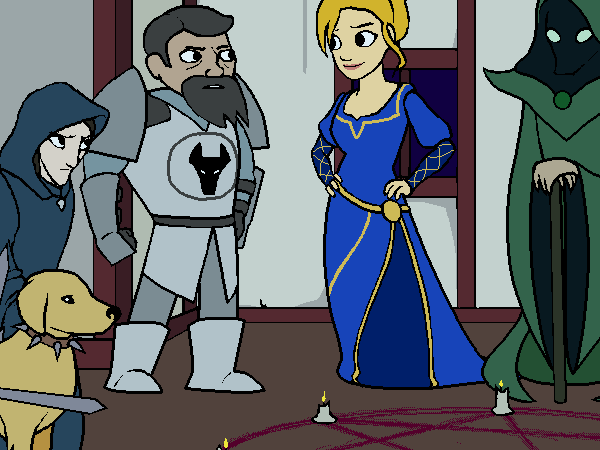 Sigrid sighs. "Yes yes, forgive a young woman her flirtatious pleasantries. You're here on business. This room is satisfactory, I hope?"
"It's small. Will that be dangerous?"
"This is a Daedric Prince, so the size shouldn't matter. I assure you that I've taken every reasonable safety precaution: I locked the windows, I pushed the table and chairs out of the way, I even picked up all the flowers on the ground."
"Did you really pick up the flowers?" you ask.
"Of course not, Gaius, I'm a mage. I set them on fire. Now, my friend over here is more than ready to call forth Vaermina, provided… you brought your half of the payment, of course."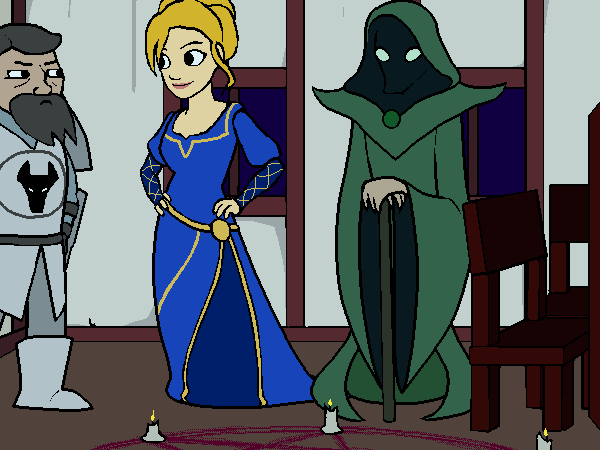 "Highway robbery, both of you."
"Yes, but you can't help but love us for it."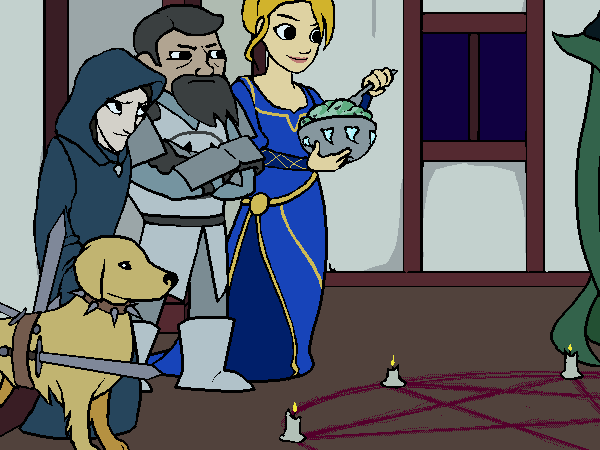 Sigrid slips out of the room to grab some ice cream while the Cabal mage begins his incantations. Even untrained in magic as you are, you can feel his DARK SORCERIES begin to waft through the room. The air tastes grayer, the colors look bitter, and even Sworddog seems unnerved by the unholy ambiance.
Sigrid still looks unfazed, of course, but she's Sigrid.
That's just what she does.
Or, if your device cannot play Flash, view a summary here!
Additional resource credits:
Silence – music
Squiggles – she sketched like half of one of the pictures used
> ==>