tegerioreo wrote:
Gaius: Bring out your list of questions and start asking them with military promptness & precision. It's probably rude to waste a Daedric Lord's time.
The dark PRINCE OF NIGHTMARES looms menacingly before you. Sworddog flees the premises, but you, being a brave Captain, stand fast and approach. Glaring into the demon's soulless eyes, you draw your pre-written and ordered list of questions. Though you could care less about wasting her precious time, a MAN OF ACTION such as yourself doesn't dally with important matters.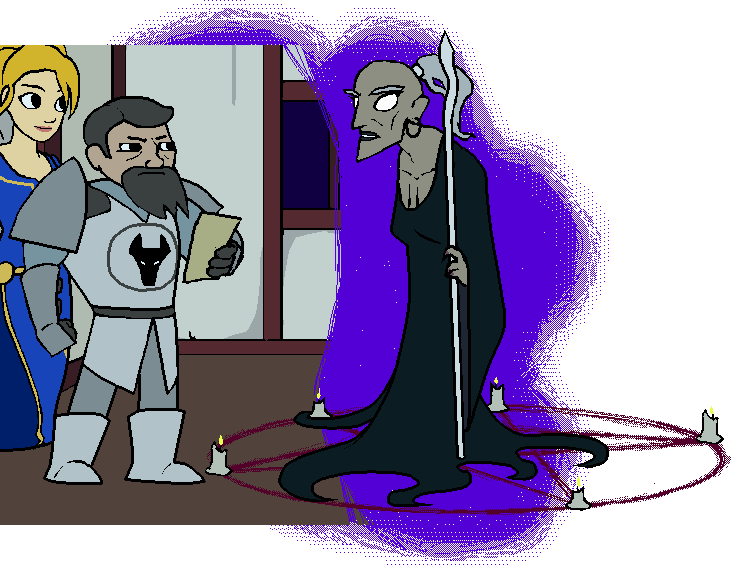 "Lady Vaermina answers your summons, mortal, for she saw great import in this meeting. For what vile purposes do you seek her p-"
You cut her off. "Actually, demon, I have a series of questions I need answered."
"Grand. A pithy mortal who thinks me their librarian. Surely, a god descended here today for better a purpose than fulfilling your inane inquiries. Should you prove of humble service first, then perhaps an arrangement could be devised."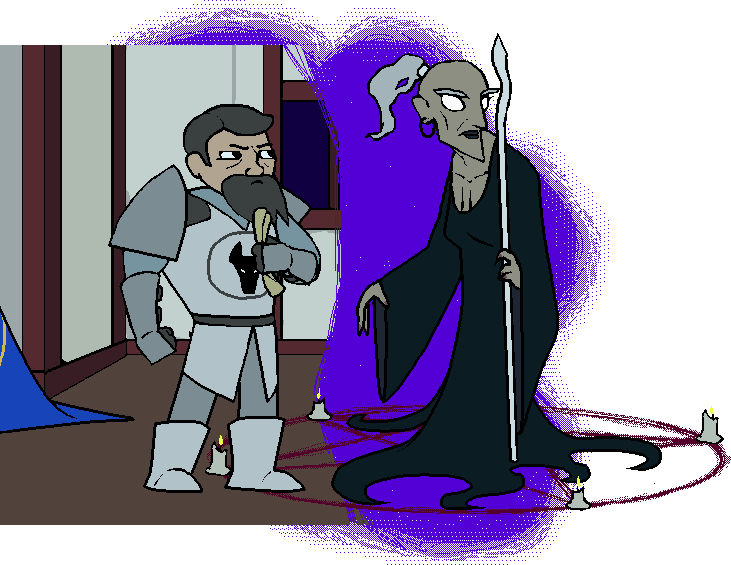 You take a step toward the monster and glare at her. "I didn't call you here to serve your will, demon. I am a man of virtue and justice who has paid good money to summon you for answers. Answers you will provide me."
"Then you've insolently wasted both our time," she growls. "It is my day of summoning and I have deeds I need done, and countless loyal servants who would die for the chance to bask in my glory and spread my horrors across Mundus. To be called upon by a trifling man of virtue who offers me nothing is an act worthy of-"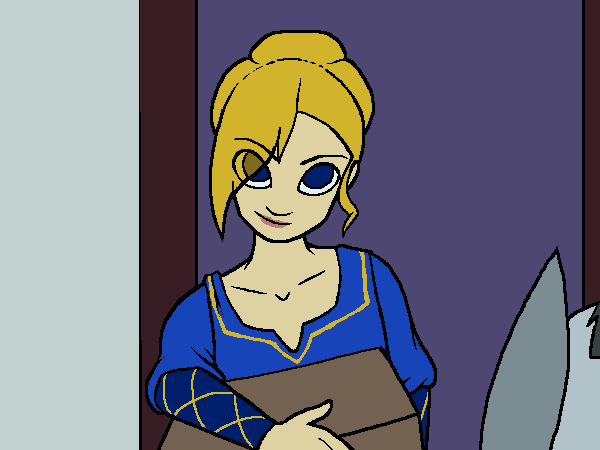 "Miss Vaermina," Sigrid interrupts, "I apologize for my good friend's behavior, and I understand you are surely eager to return to Quagmire and disseminate your mighty terror across the planes. However, I have something that I think… might be of interest to you."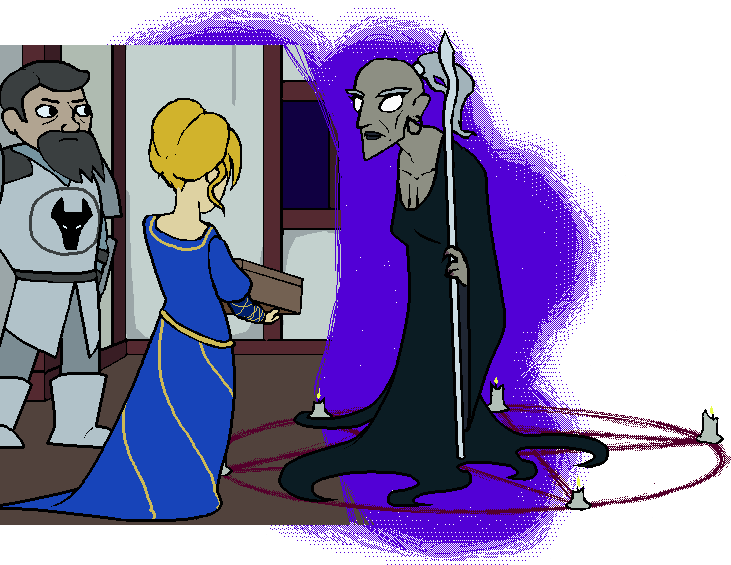 Nyremore wrote:
If anyone can handle negotiations between a noble human and a demonic being of unfathonable might and power its Sigrid, right?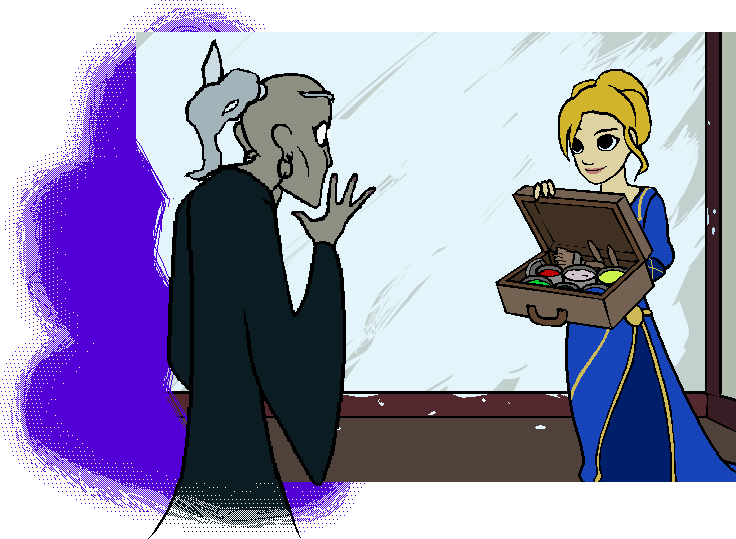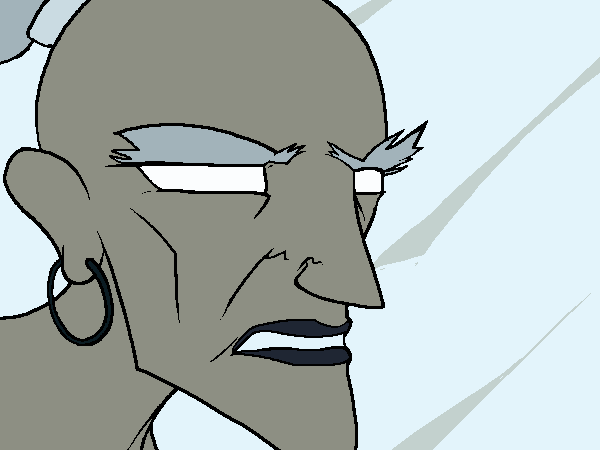 "…Vaermina will be here for some time. You may ask her anything."
Additional resource credit:
Squiggles – some inking
Ch'marr – teaching me how to ruin text