stupidjellyfish wrote:
> SHOW YOUR TRUST FACE
Whimbrel wrote:
tactlessly trail after the good captain!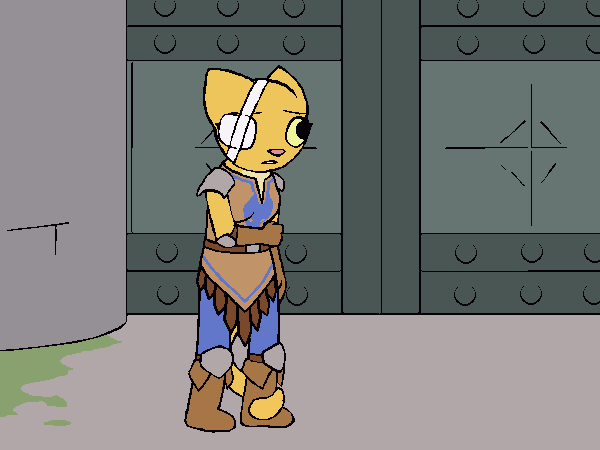 You've already screwed this conversation up pretty badly. You could follow him and try to explain yourself, but you suspect that would just make things worse.
For now, it's probably best to let him be. Chasing after someone who wants to get away from you is never a good idea. If you leave him alone a bit, though, maybe he'll realize you weren't just mocking him this time. He's still your one lead on your nightmares, and you don't want to make him hate you. I mean, any more than he already does.
Right now, you should focus on your more immediate, personal problems.
flaillomanz wrote:
Katia: Ponder sandwich
Elnath wrote:
Lament the loss of your sammich, it looked like you were really enjoying that! What was that, pulled pork? Delicious!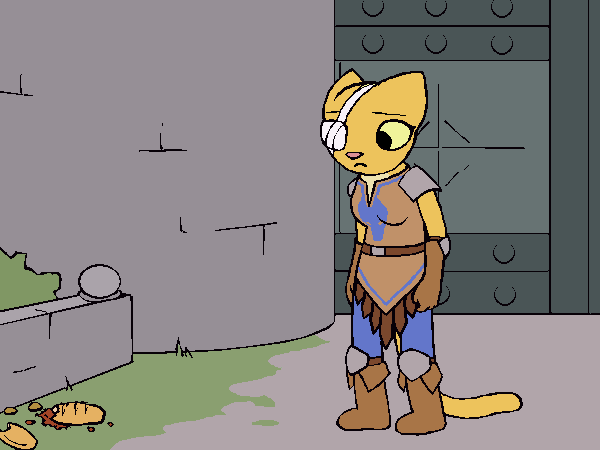 Alas, your delicious sandwich has been slain. Gaius' blow sent it sprawling from your hand and onto the dusty grass where its saucy, porcine contents splattered forth from its freshly-baked body. It didn't stand a chance. The sandwich has been rendered completely inedible.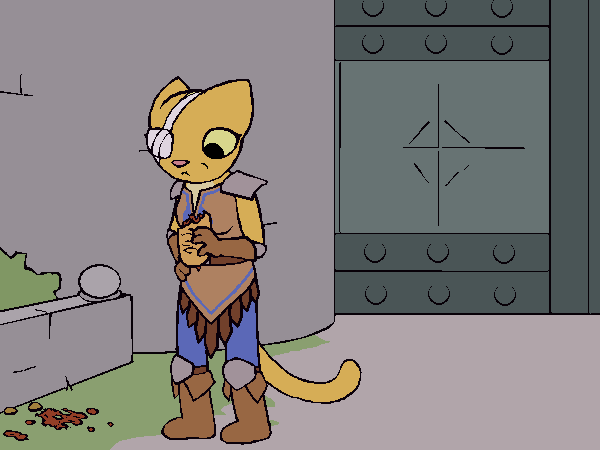 Yeah, just kidding. You're poor.
You probably could have just gone back to Lenka's barbecue and asked for another one, but it was already free. Poor or not, you wouldn't feel right taking advantage of that more than anyone else.
Anyway, it's only a little dirty. Sort of.
Unclevertitle wrote:
Come to think of it, considering how the king acts and how reassuring the gold words were… there's like no possible way the speaker was also the dream thief right? Or at least not the same guy setting the dreams up.
Why would he torment you for 16 years and then act all chummy now? It just doesn't make sense, no wonder Gaius thought you were making fun of him. I know your story is sad, Katia, but someone who had no qualms torturing a child and ruining her life for over a decade isn't just going to gain a conscience over a couple of nights of a rock bottom Khajiit trying her best not to be scared.
Something's up, either there are two mysterious players involved or something has the dream thief, scared. Scared enough to try changing tactics.
OldSchoolRPGDude wrote:
However, if this voice IS our mysterious dream-thief person, that begs the question:
Why the dreams of the king in the first place? Why is s/he now trying to calm Katia down and prevent her torment at the hands of her royal antagonist, if s/he was the one who created it to begin with?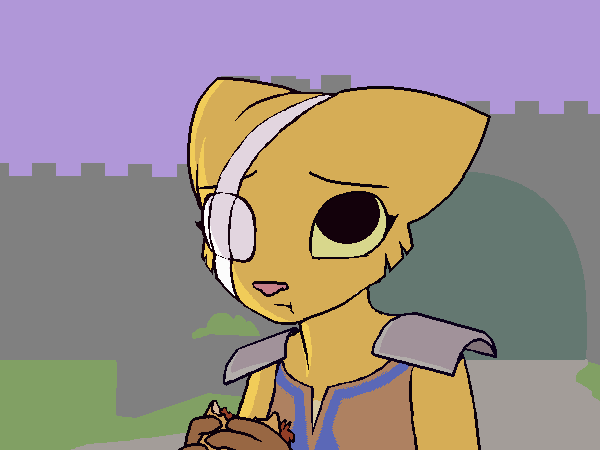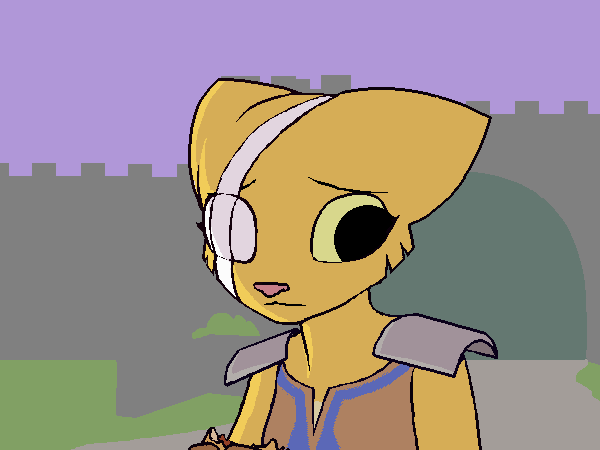 To be honest, you find all the implications of Gaius' story kind of… discouraging. You're trying not to think too hard about it or let it bring you down, but the fact that there is someone behind your nightmares means this is more than some simple affliction that will go away with the right potion. It means something out there, probably something more powerful than the Daedric Prince of nightmares, wants you to suffer. And, fuck, you can't even do anything about it when people want you to suffer.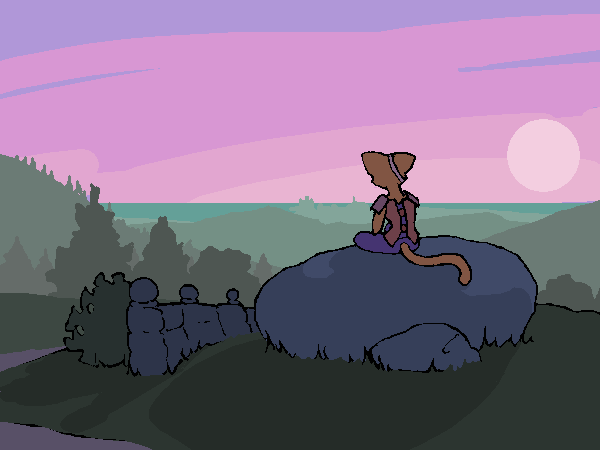 Maybe there is a second player involved. Some god or daedra you tried praying to years ago finally worked their way down to the bottom of their priority list and saw you needed help.
Even then, it means things are completely out of your control; a quarrel between beings greater than you. And all you can do is sit, wait, and hope for the best.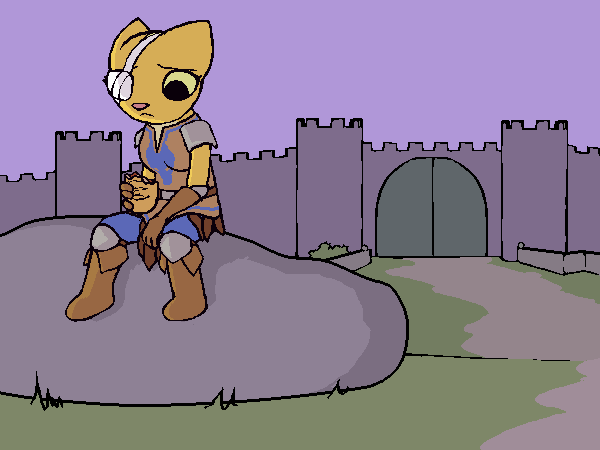 And that's never worked.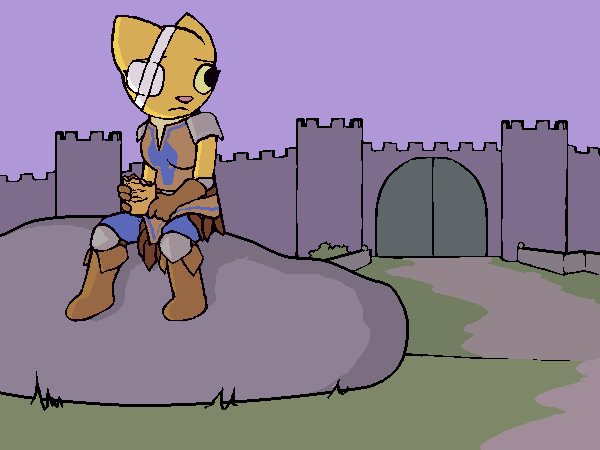 Maybe you should've chased Gaius.
Self-Loathing wrote:
Look at that sandwich. It represents your life.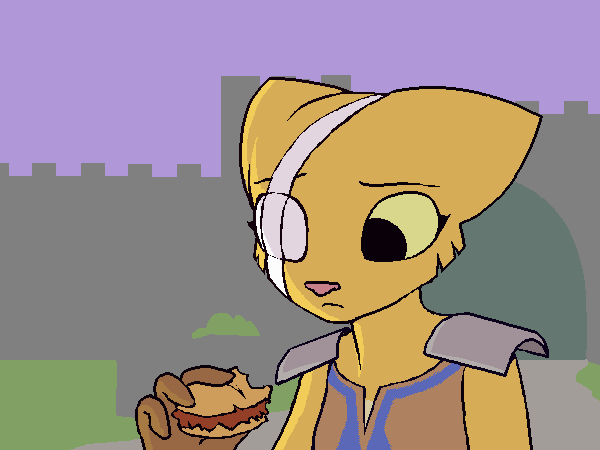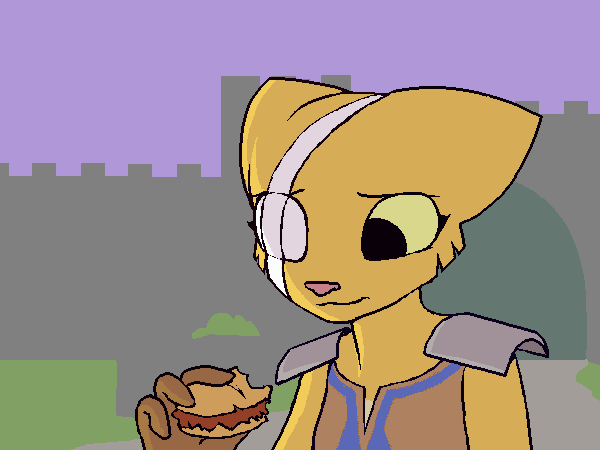 So… fell on hard times, got kicked down into the dirt, picked itself back up, and now has less pickles in it than before.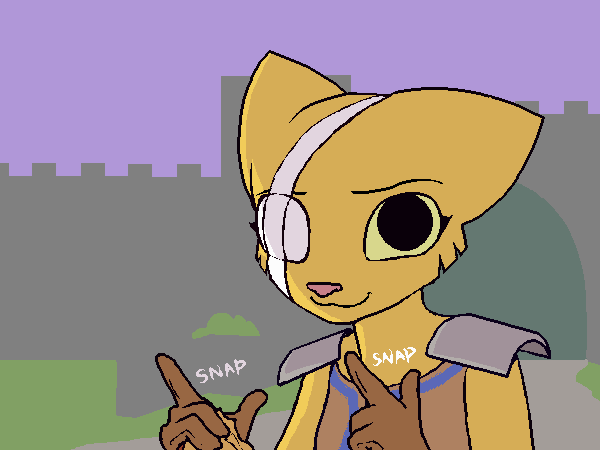 Oh snap! In your face, Self-Loathing.
Gavinfoxx wrote:
Katia: Well, at least you have your health, right? Speaking of your health, how is your eye? Are you going to have to find a more awesome-looking leather eyepatch, or is your eye better yet?
You guess it has been a while since you checked it.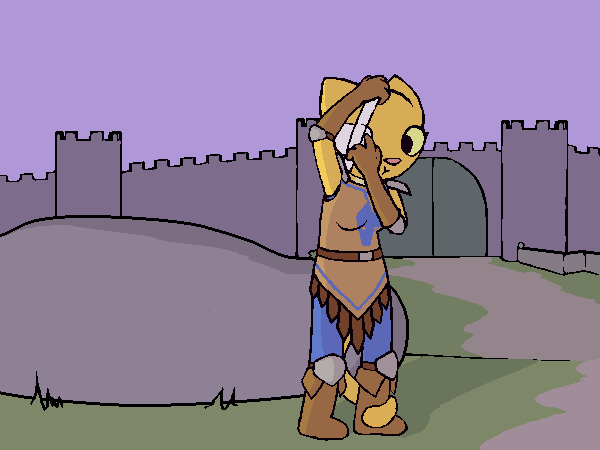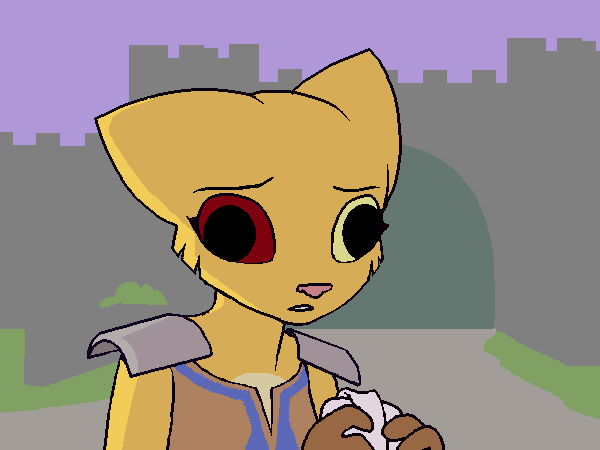 Hey! You can kind of see a little! Kind of!
Either that story took way longer than you thought or Lenka knows alchemy and was trying some kind of experiment with those sandwiches.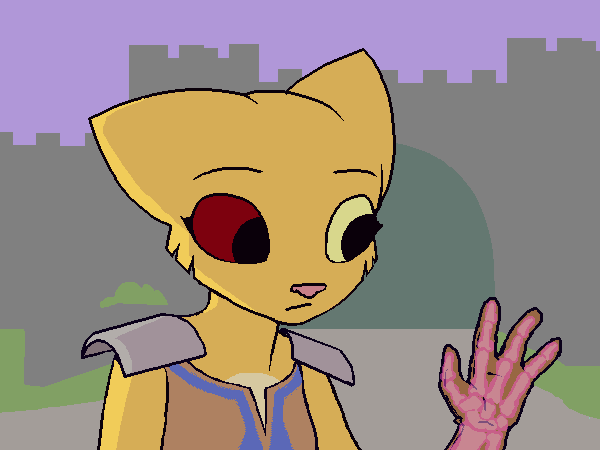 You're leaning toward the latter because you can apparently kind of see through walls right now.
> ==>