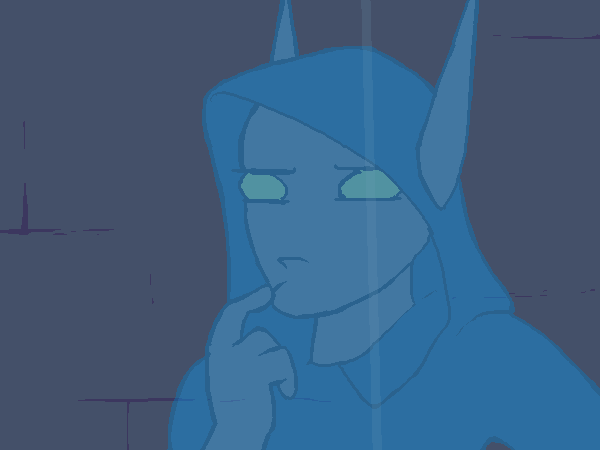 Ordinarily you would never pass up an opportunity to rush headlong into a room, magic blazing in a fear-inspiring show of power that makes the feeble low-races cower beneath you. But this is an experienced adventurer, and you are a terrifying and dangerous-looking ghost! One wrong move could reduce you to an only slightly-superior pile of ectoplasm.
You will have to approach this situation with tact and caution.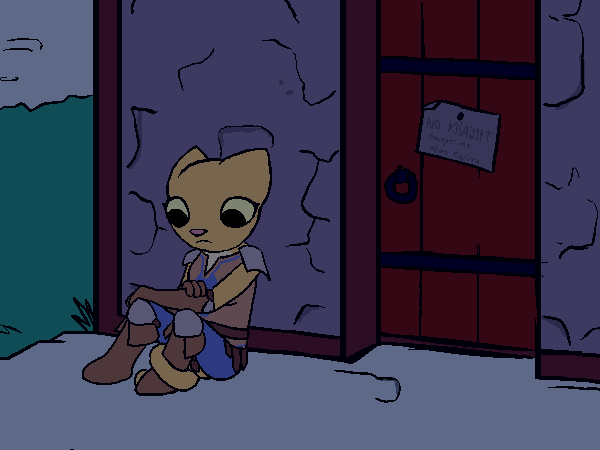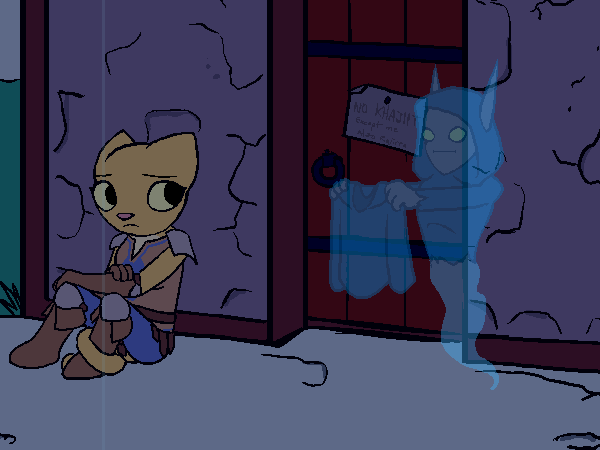 "GREETINGS, adventurer! In honor of your adequacy, I bring you a gift from the Dunmer people!"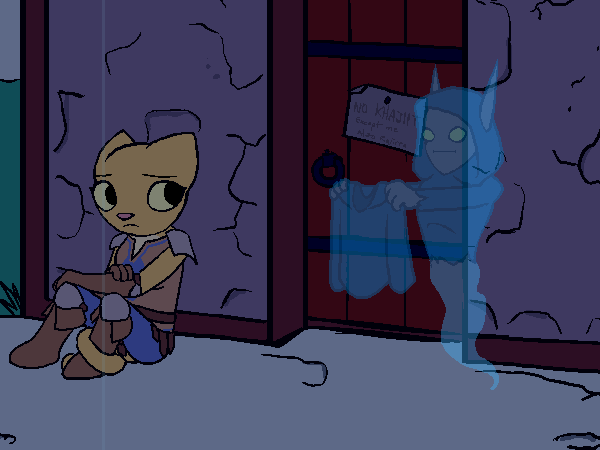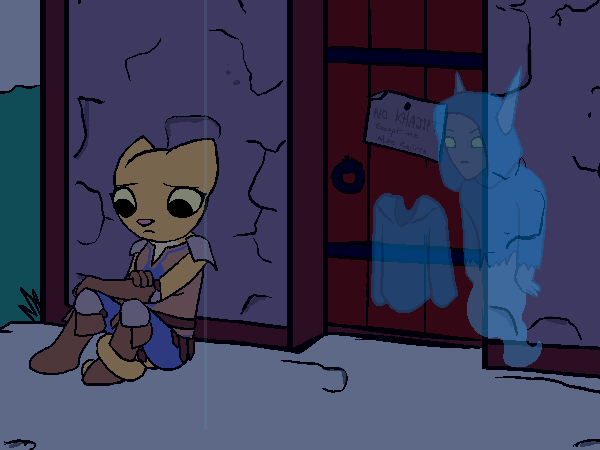 "Well?"
"I'm sorry, mister, ah… ghost? I think you have the wrong person. Cat. Thing."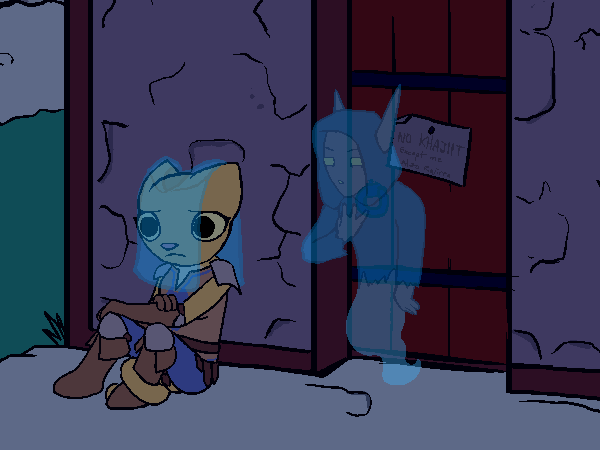 "Perhaps you didn't notice, but I am a Dark Elf. We are never wrong. Dunmer science proved it over a thousand years ago."
"Look, I assure you that I'm…"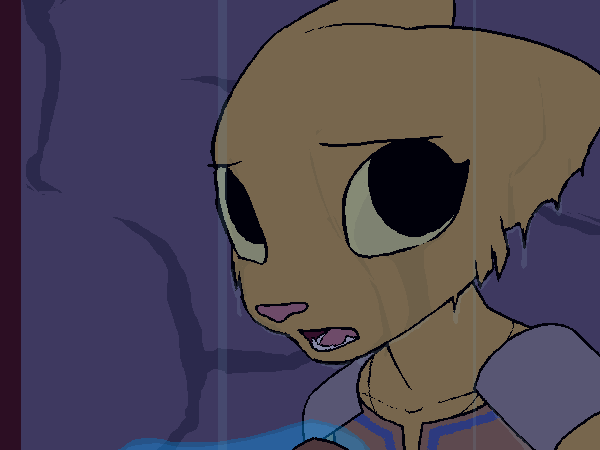 "Wait. You're… you're that ghost, aren't you? The one I met the other day? Didn't a ruin collapse on you?"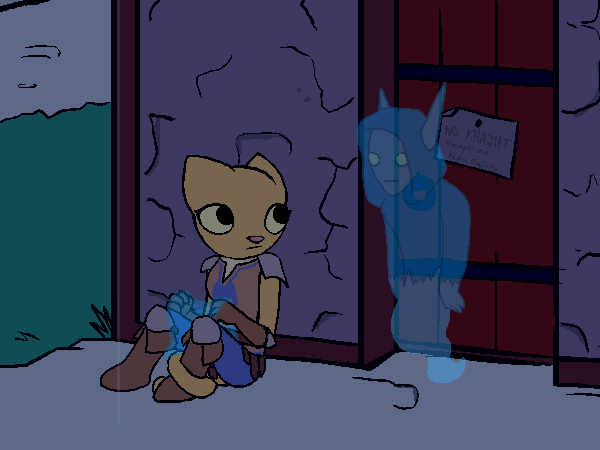 "I am incorporeal."
"Yeah, but that ruin had to have been elven or better."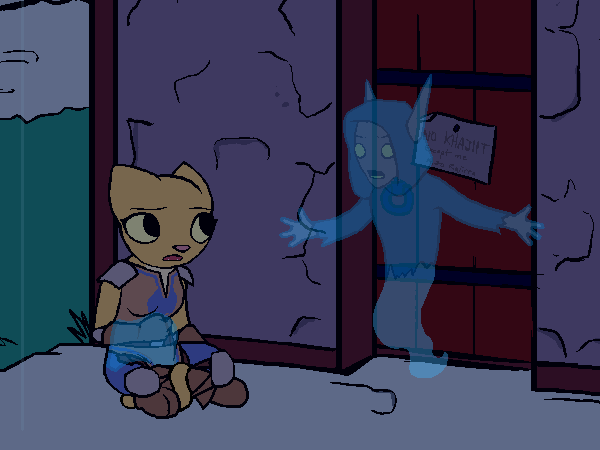 "I'm sorry, let me back up. Why are you… you looking for me?"
"Because I'm bored! I'm a guardian spirit with no descendants to guardian. I risk becoming nothing more than a common poltergeist wallowing in regrets and introspection and other terrible things. Thus, I have sought out an experienced adventurer who can regale me with her tales of actual competence and slow my descent into all-consuming ghost-insanity."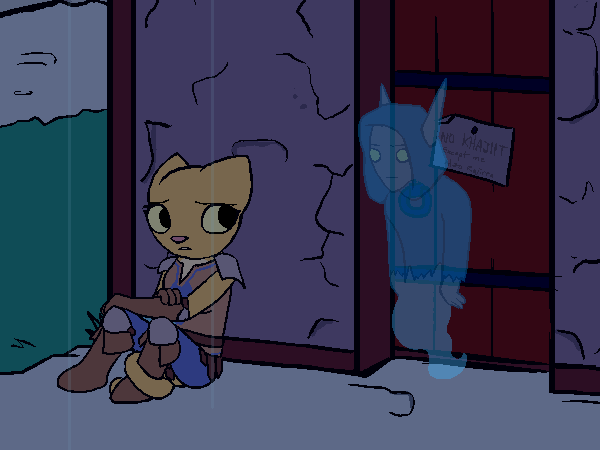 "Okay, yeah, I'm sorry. I wasn't sure at first, but you really, really, really, really have the wrong person."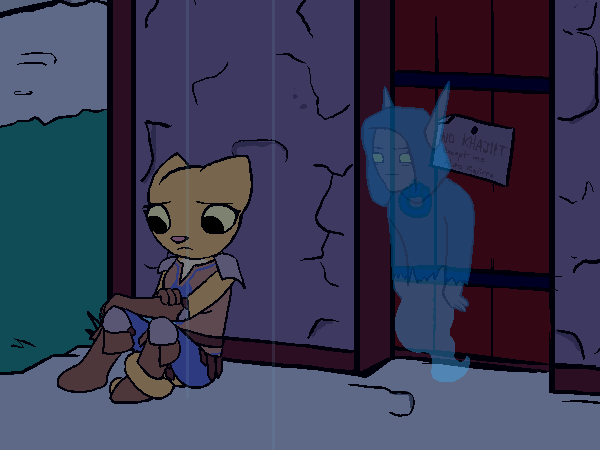 Lupinator wrote:
>Aggy: Aver to the peerless adventurer's hardcore disposition by way of flouting the haughty confines of rainless shelter.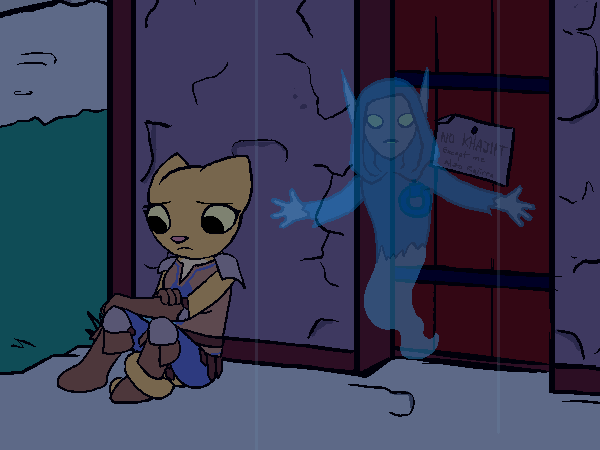 "So, you are in the rain! Most people don't sit out in the rain. What show of untold hardcoreness drives you to do it?"
"I'm waiting for this day to end."
"Yeah, using Greater Powers is a pain like that. One time I tried to do my magic sanctuary thing twice in the same day and it broke my arm. What's recharging for you?"
"I'm not recharging anything, it's just…"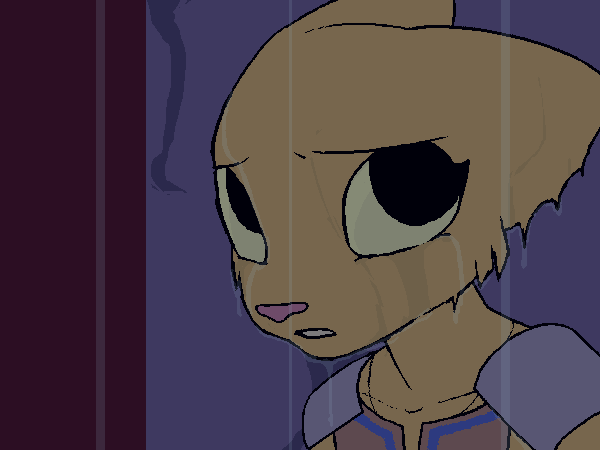 "I don't know what to do anymore. When I first came to town, I was on a mission, I believed in myself, and everything just seemed to make sense. I had this friend who kept telling me I could do anything I put my mind to, and I felt good because I really believed him. But then, after I got here, nothing I tried turned out as well as I imagined. I couldn't make money selling things, I couldn't solve simple tasks with my magic, and I would have gotten myself drowned trying if a vampire didn't save me because she wanted to drink my blood. The whole time, though, I just kept myself together by telling myself it was a passing hiccup and everything was going to be okay once I got to the Mages Guild and started learning magic proper like I always wanted. And I was so stupid that blah blah blah blah blah blah blah blah blah that I didn't even realize that they were using me and blah blah robbed me and threw me out on the street naked. I blah blah blah but when even that didn't work, I felt terrible, but blah blah blah blah blah feelings blah but it didn't help any. Then blah blah blah blah blah blah blah blah even though yesterday she seemed like blah blah blah blah blah I didn't blah blah blah blah blah feelings feelings blah blah blah blah blah blah blah blah blah blah blah blah blah blah blah blah blah blah blah blah blah blah use me to blah blah blah blah blah blah. Everything I do is bad so now I guess I'm just waiting for my friend to show up again so he can safely walk me back to Anvil and I can at least do something right, even though blah blah blah blah feelings introspection blah blah blah words words words."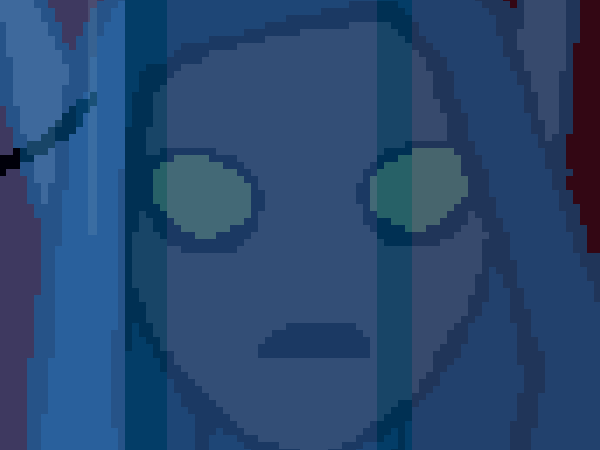 Additional resource credits:
Cider – everything I didn't insist on doing myself
> ==>