Peterdivine wrote:
Considering how many times you've been forced to "settle" with nothing, you're really, REALLY not going to mind if you settle for less.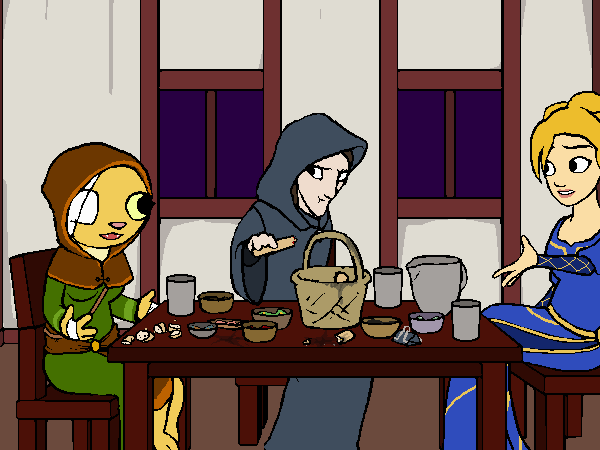 You interrupt Sigrid and tell her it's fine, you don't actually need all that. You'll be happy just reading whatever books she has in her library, or using whatever equipment she has on hand. Really, you're not choosy. You've been wanting to study magic since you were a little girl and are perfectly willing to settle for a bit less if it means getting started as soon as possible.
Sigrid explains that it's not just about what you want, it's also about the Kvatch guildhall's reputation. She already deals with a lot of discrimination due to the place's necromantic history; she doesn't want to risk becoming known as the guildhall that leaves its new members underprepared. A silver dagger and some basic alchemy equipment might not seem important, but it's part of the standard supplies most Mages Guild branches give their new members. If she provides any less than that to her first applicant, her superiors are going to notice. And imagine what it would do to your status as a mage if everyone thought you came from some second-rate guildhall that couldn't even give its members proper apparatuses.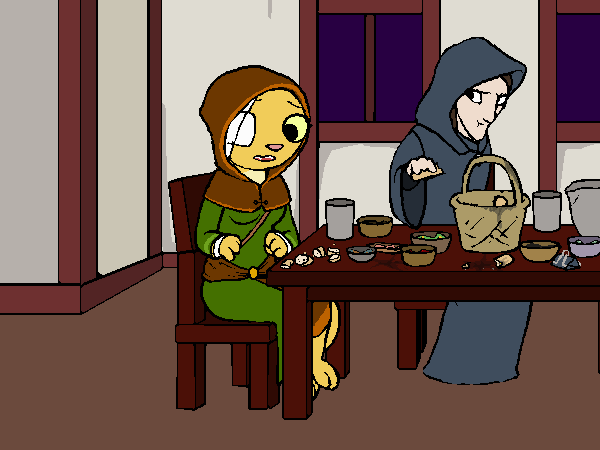 Oh. The thought of potentially damaging your wizard-reputation hits a nerve. You admit you didn't actually think of it that way.
Sigrid says it's alright. Most people never think about what it takes to lead a guildhall. She just wants to make sure whatever happens is best for you, her, and the Guild.
Snow wrote:
>Katia: Let Sigrid know you're REALLY excited to join the Mages Guild and that you REALLY REALLY like this guild hall and it would be an honor and a privilege to join it… and that you'll do whatever it takes. However if Sigrid feels uncomfortable with accepting a new member right now, you'll be in town for a few days so she has time to think it over. You can also help her gather anything she might need if it'll help.
Funderful wrote:
Katia: Offer to get some supplies if she is missing any. She has the money for it, and it would be a good initiation into the guild.
You tell Sigrid that you are still holding out hope that you can make this work somehow. You really really do like this place and if you could find some way to join tonight, it would pretty much make it the happiest, most magical day of your life.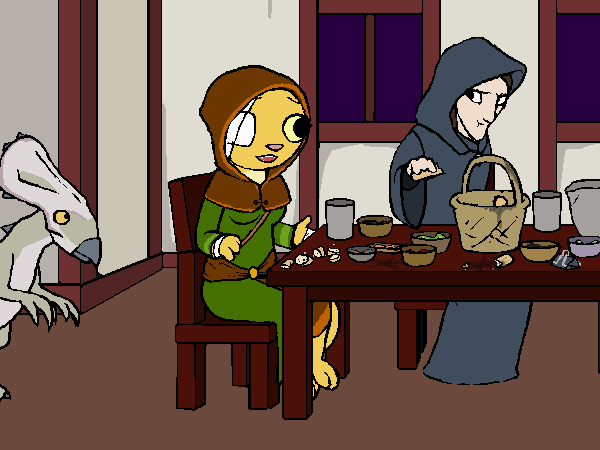 You point out that she does have a large pile of money over there. You don't want to impose, but couldn't she just, like, go purchase the stuff she needs to accept you? You'll even go get it for her, if she's too busy to do it herself. You're willing to help however you can.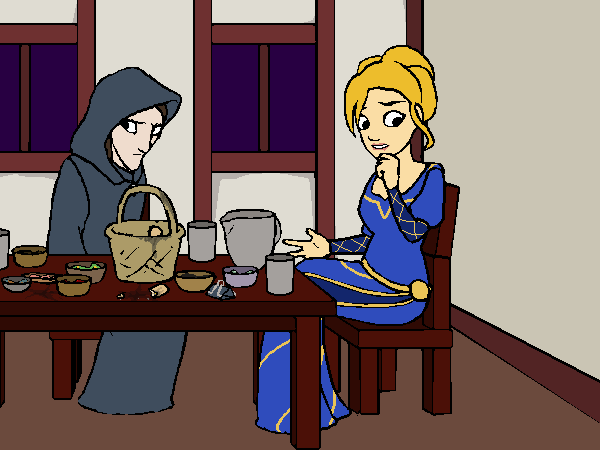 Sigrid appreciates the offer, but says it's not that simple. Most of that gold already has places it needs to go and things it needs to pay for. Maintaining a guildhall is an expensive affair; providing magic services for the townsfolk takes equipment, alchemical ingredients, magic items… and without the Archmage's support, she has to pay for it all out of her own pocket.
While she wants nothing more than to make this the best guildhall in all of Cyrodiil and induct all the young and enthusiastic mages such as yourself, she just can't quite afford it yet on her existing budget. I mean, my alchemy business covers some of the expenses, but currently most of our equipment and funding comes from…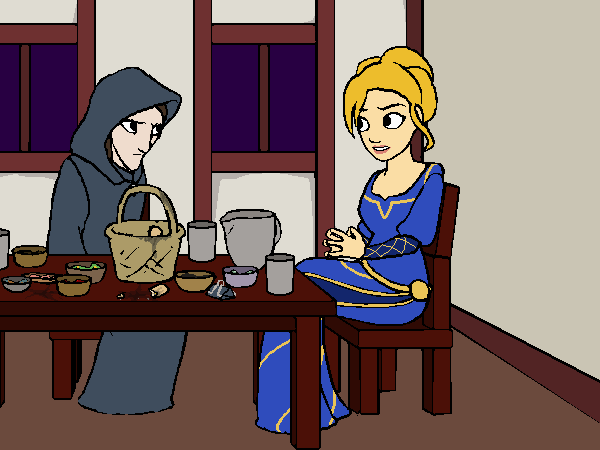 Donations.
> ==>