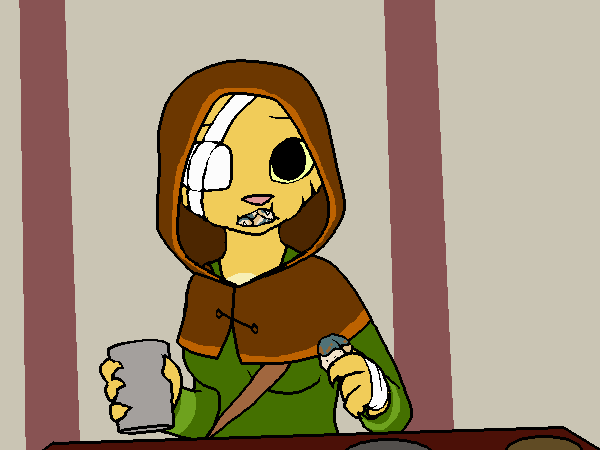 Pajaul wrote:
People. She has nude pictures of herself on the wall.
Everyone is pretty much smitten with her.
I think we all know exactly what kind of, huge-obvious-quote-fingers "donations" end-huge-obvious-quote-fingers, she has been receiving.
Vindictus wrote:
My first thought was, 'Oh, so this mages guild 'Collects' 'Donations' from bandit camps and/or unfortunate [rich] travellers too! Just like all my characters!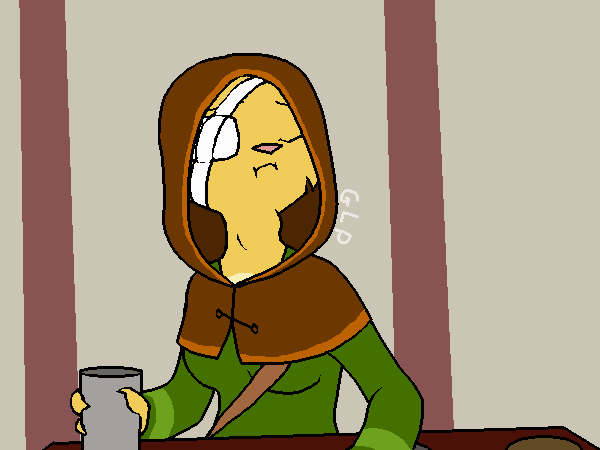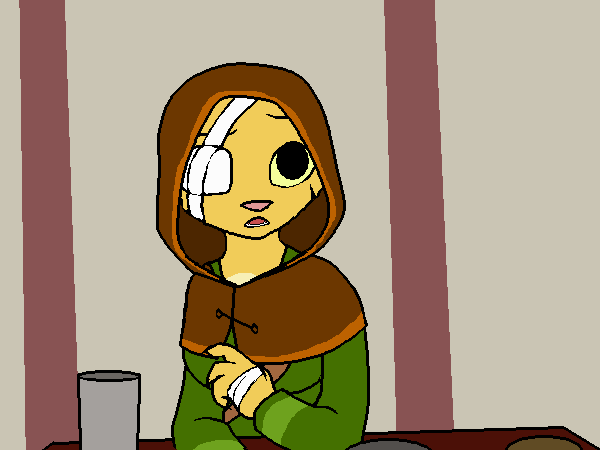 So what I'm getting here is that "donations" is a euphemism for a prostitution ring, or possibly for an elaborate operation where you kill criminals and take their money?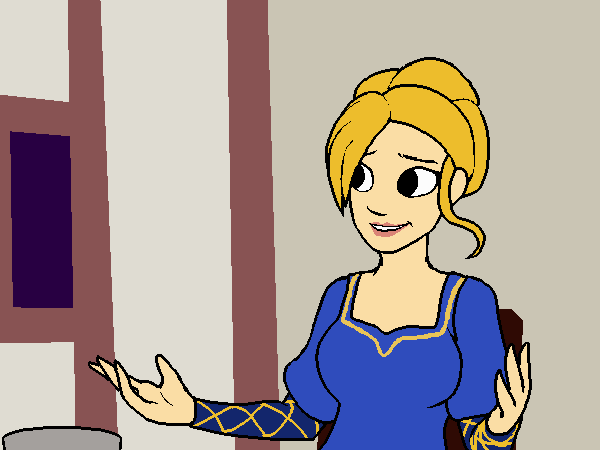 What? No, Sigrid says, she's just talking about regular, voluntary donations from people who support what she is trying to do. People who come in here, look around, and decide they want to help the Kvatch Mages Guild get back on its feet. You know…
People like you.
Twentydragon wrote:
Katia, you do not have enough money for that right now. You still have jobs to do and food to eat. Maybe if you pick up enough jobs or dance your tail off at the arena you'll have enough. Just remember what you're actually supposed to be doing here, and don't miss your appointment to walk back with Asotil.
Oh!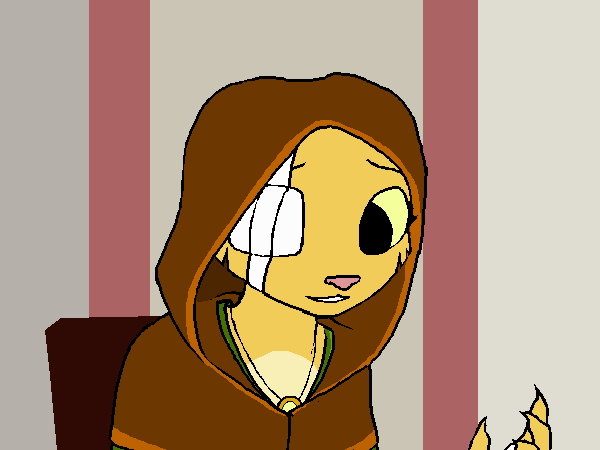 Well, you tell Sigrid you do like this place, and what she's done with it is very respectable, but you're not really in any position to donate money right now. I mean, if she needs help with any errands you'd be happy to oblige, or if she –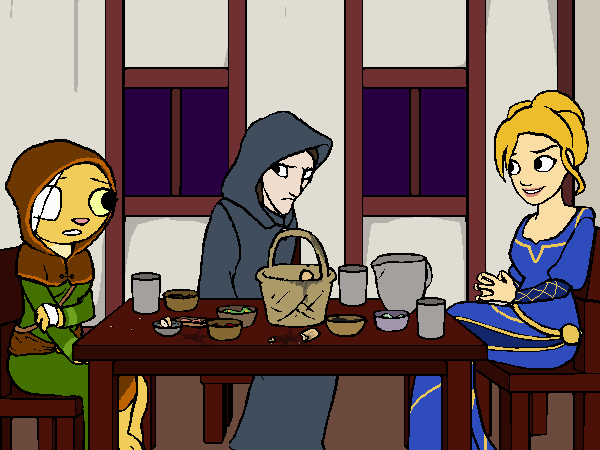 Sigrid cuts you off and says if you're short on coin, there are plenty of other things the Guildhall needs. Maybe you've got some unusual alchemical ingredients you never use?
You tell her you already sold all that stuff to Tavia.
An old enchanted item?
Just your amulet, you say, and you need that to keep from starting fires.
A dimebag of moon sugar, perhaps?
You explain that you only tried it once, and it turned out you were allergic.
Maybe an old magic book you've already r-
ComputerSherpa wrote:
This feels like a scam. She has glittering mountains of gold lying around, but she can't stretch it to cover an alembic and a dagger? Sigrid seems nice, but this place has a nasty reputation. Tread carefully, little mage.
JJA wrote:
Sigrid is angling for something, and if you're not careful, you're going to wind up giving her every septim you've been saving up to buy Quill Weave's book, or worse. I know you want to get into the guild very badly, but a reputable guild hall should not make you pay to get in!
ExOttoyuhr wrote:
This place is looking really sketchy again. Make your excuses and get out; at least you got a good meal out of it, and you know you're qualified to join the Mages' Guild back in Anvil.
This direction is starting to make you very, very uncomfortable.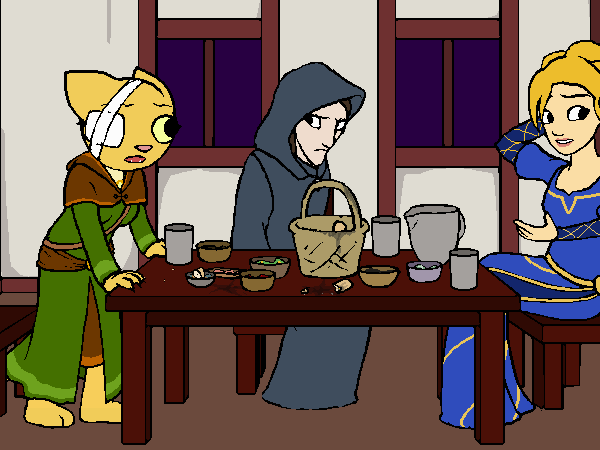 You thank Sigrid for the meal and her hospitality but say you should probably be leaving now, before it gets… too much darker outside.
Sigrid notices your discomfort and tells you to hold on. She apologizes, and admits that she was maybe pushing a little too hard with the donations thing.
Yeah, you tell her, she kinda was.
She says she didn't mean to scare you off, she just wanted to make sure you knew what sort of resources the Guild could use. Most people give something after she's had a chance to talk to them, but there's no obligation to do so. Everyone is welcome here, whether they donate or not. If you're willing to stick around a bit longer, she was just about to serve dessert. We've got ice cream!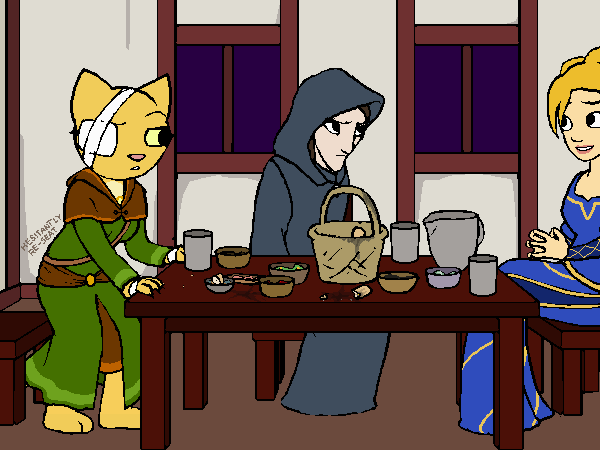 You ask what flavor.
Strawberry, she says.
You tell her your interest is piqued.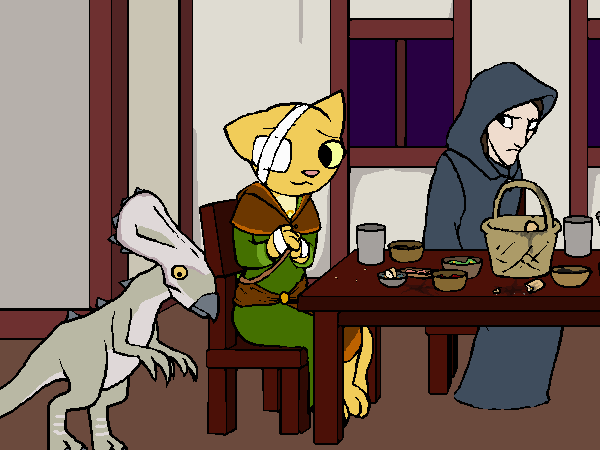 You confess your reaction was probably a bit unwarranted. When she started asking about all the stuff you were carrying, you guess you were kinda worried she was going to mug you or something.
Sigrid says it's fine, she realizes she probably could've approached the topic better. She assures you that, like all Mages Guild branches, this place is run lawfully and by-the-book. She would never, ever take something from a visitor without their permission.
Yeah, you say. Mages are pretty cool about stuff like that, you don't even know why you were worried.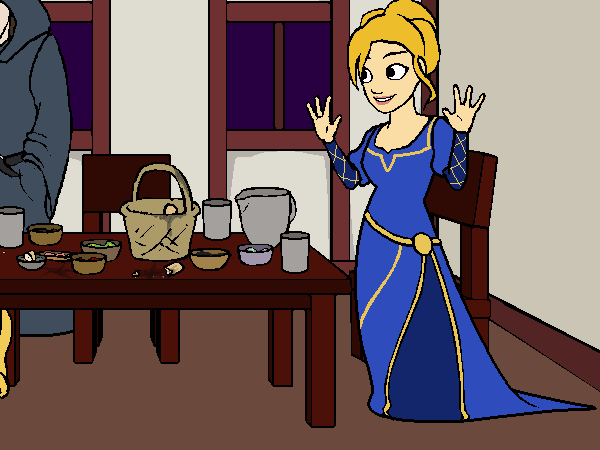 Anyway, she's gonna go get that ice cream now. Wait here.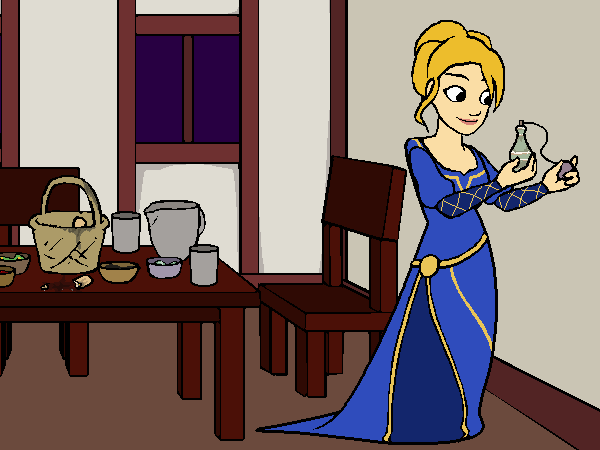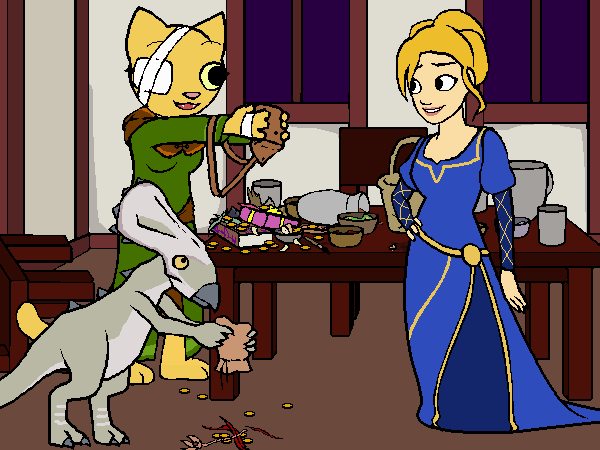 Sigrid says you look very pretty and asks if she can have all your stuff.
You ask her if this is enough stuff, or if she needs you to get more.
> ==>