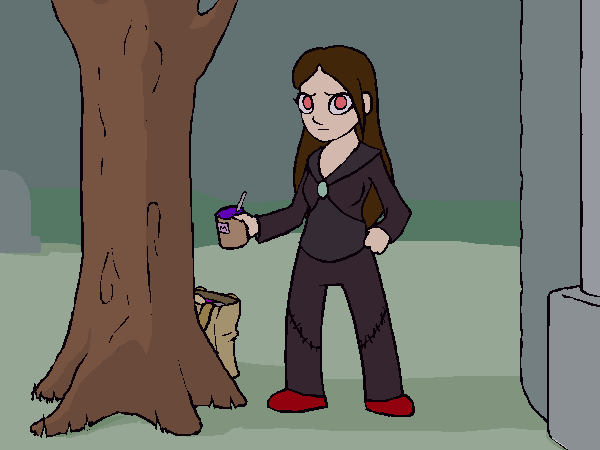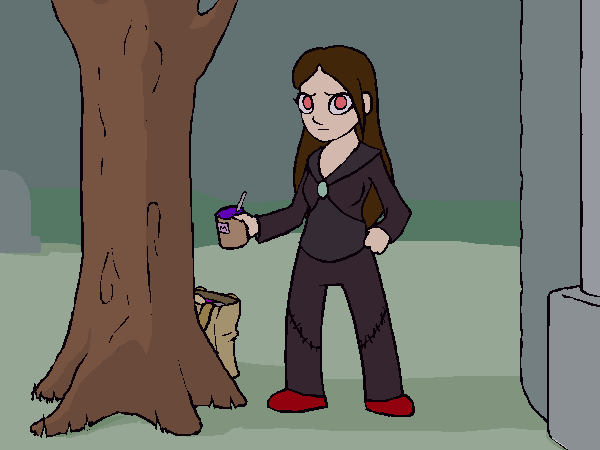 Potion?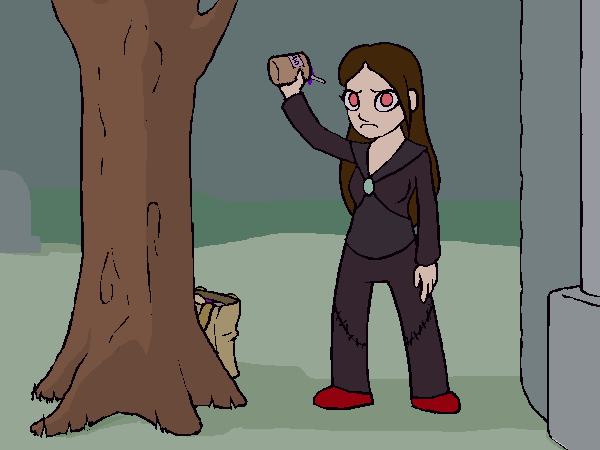 POTION?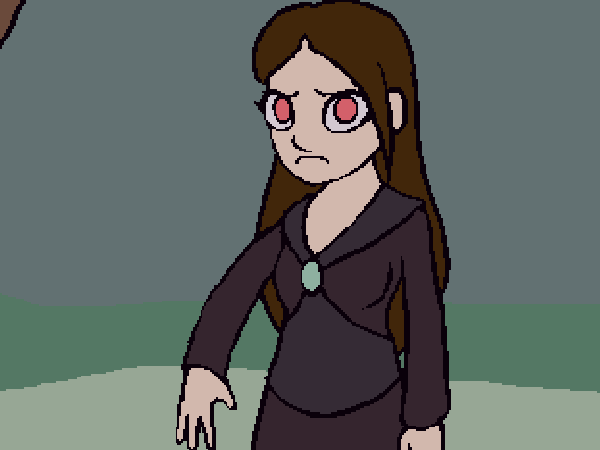 Let me tell you a little something about "potions".
Potions are bullshit overpriced wastes-of-space pushed by those filthy goddamn alchemists. People these days will chug a potion for every little scrape, bruise, or potential burn. With all these potions, you bet the average person doesn't even know how to tie a bandage anymore. You bet they don't even care. Thanks to the potion industry, people don't even know what it's like to be a real medic.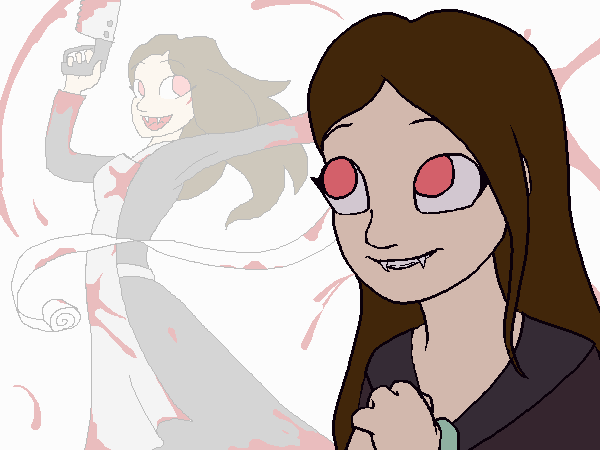 They've never known that joy… that thrill of saving a tent full of unconscious, bleeding soldiers using nothing but a roll of gauze and a bottle of whiskey. That excitement of running out of antidote potions and having to cut a vein and suck the poison out. That alluring exhilaration of wiping the copious blood from a grievous wound while closing it using only a rusty needle and a spool of thread. The very thought makes you salivate… with approval. But no, these days it's all potions and magic. Potions and magic. They've forgotten all about the Finest Art.
Sure, you might have gotten forcibly discharged from several armies for drinking on the job, but you've always been passionate about your field. Someday, people will remember your glorious discipline. Someday war will once again ravage the countryside and there simply won't be enough potions and magicka to go around. Blood will flow like honey and the alchemists and healers will be overwhelmed. Man and mer alike will be once again forced to solve problems the right way: retroactively, with a blood-soaked apron and a pair of pliers.
It will be beautiful. It will be the third century all over again.
Not that an ordinary human like you remembers the third century.
KarneWarrior wrote:
>contemplate selling vampire dust to alchemists for a vial of blood.
You think you've already made your feelings about alchemists fairly clear.
But you… will reluctantly admit you currently have a certain arrangement with Sigrid.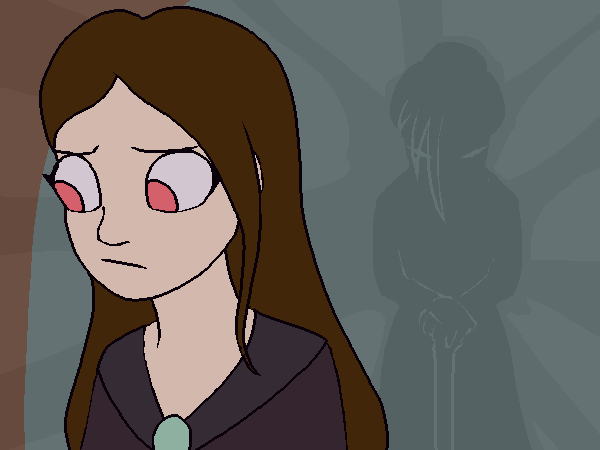 But that's Sigrid.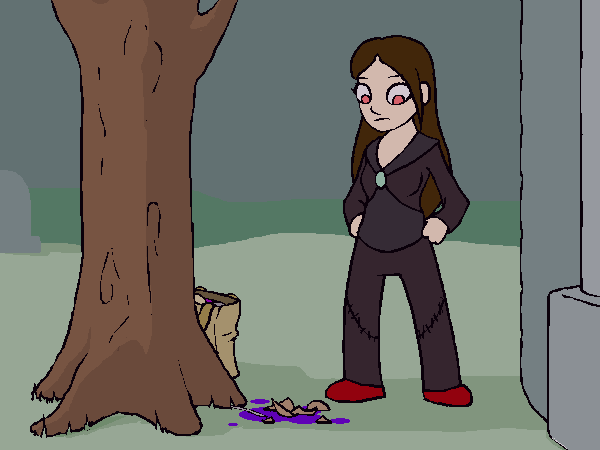 And it's something of a necessity. Ever since Kvatch's last beggar died, there's been no humans willing to let you lick corn paste off their neck! This inability to satisfy your strange fetish has led to quite a few impromptu games of Don't Leave The Shadow.
ForthanEldiar wrote:
is it possible to at least cover your head with your bag?
EvilArgonian wrote:
Nah> attempt to climb tree to stay in the shadows but have a higher vantage point to see the smell's source.
Eh, you're curious about the tasty smell but you don't care that much. You'd rather not dump your groceries all over the ground or go clambering up any trees.
Whatever the smell is, you're sure it can wait. At this point you've only got like an hour left before nightfall, so you figure you'll just… chillax, maybe catch up on some reading.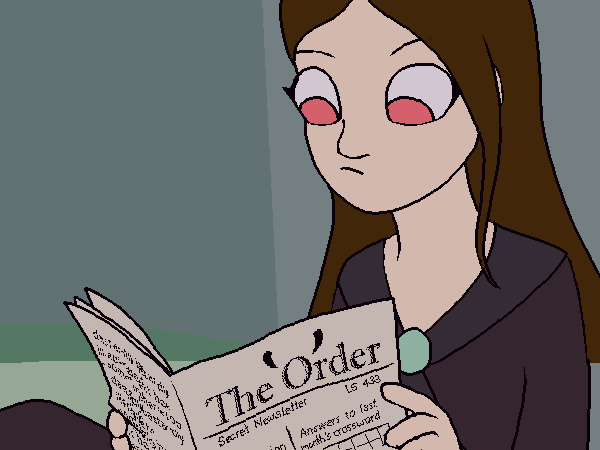 woundedkneecap wrote:
Nah: Wait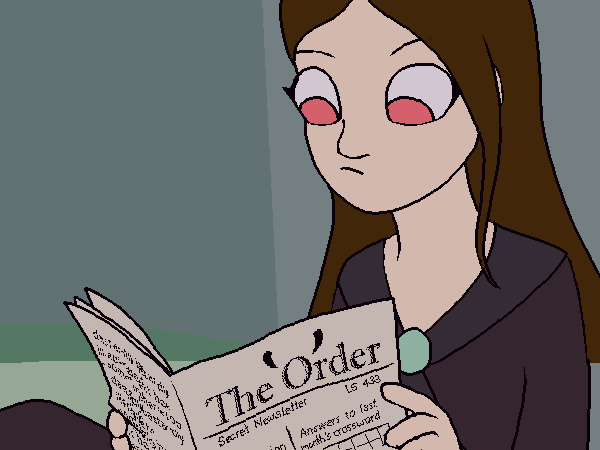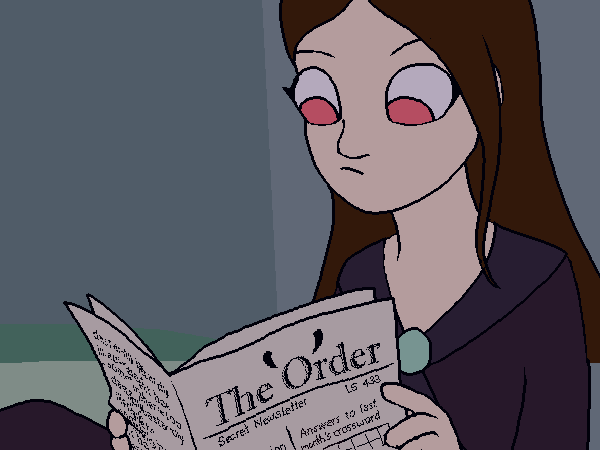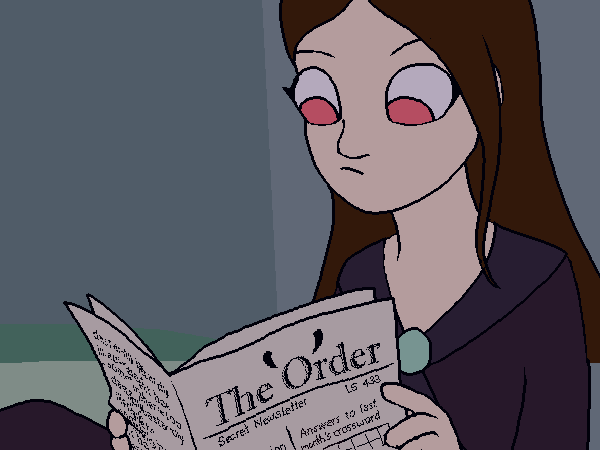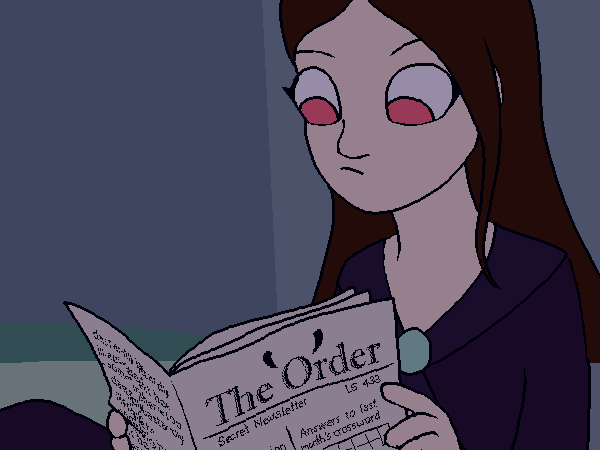 Just gonna finish this page…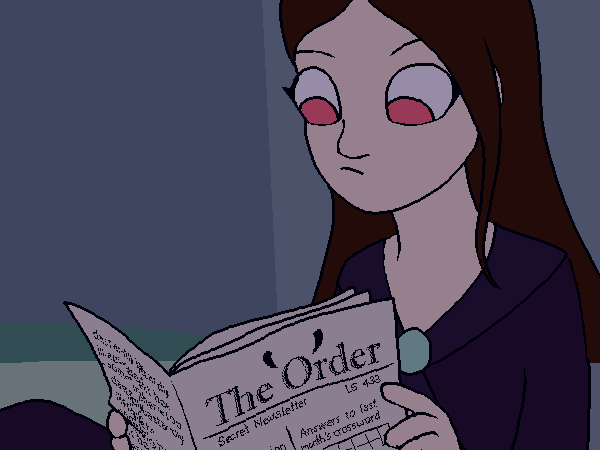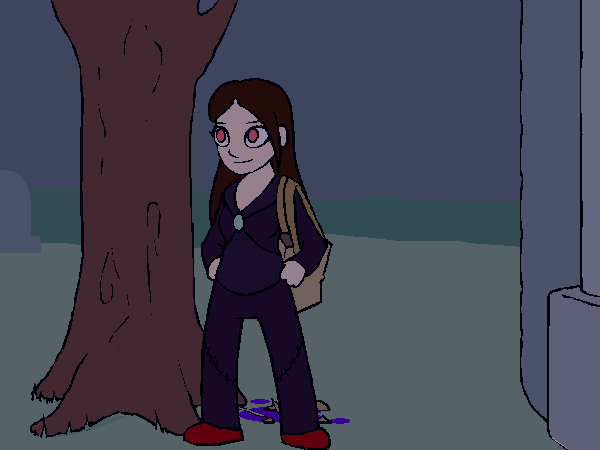 Alright, coast seems clear. You put away your ordinary copy of the Black Horse Courier and follow your nose. The odor's not as strong as it was before, but it's definitely still there. Let's see where it takes you.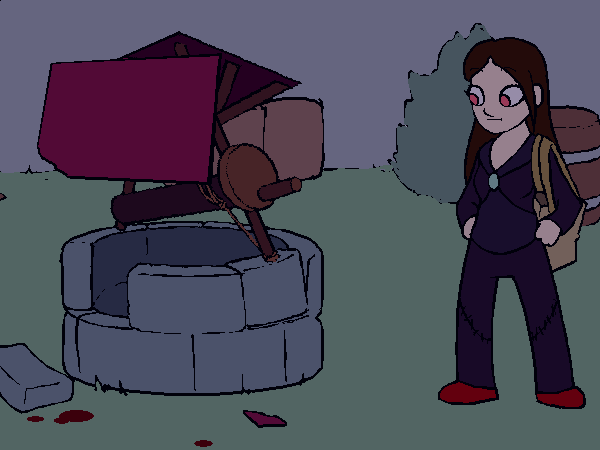 Welp. Something happened here.