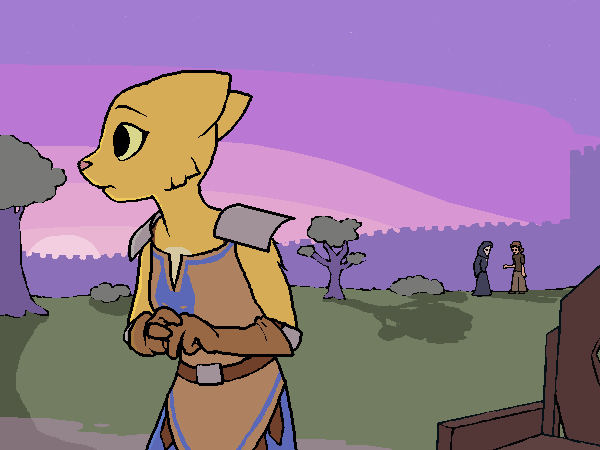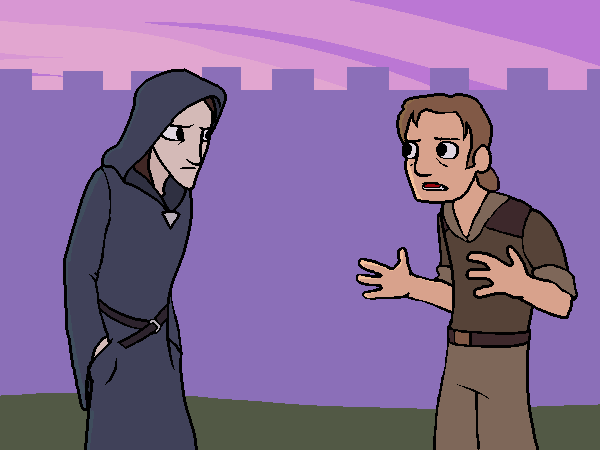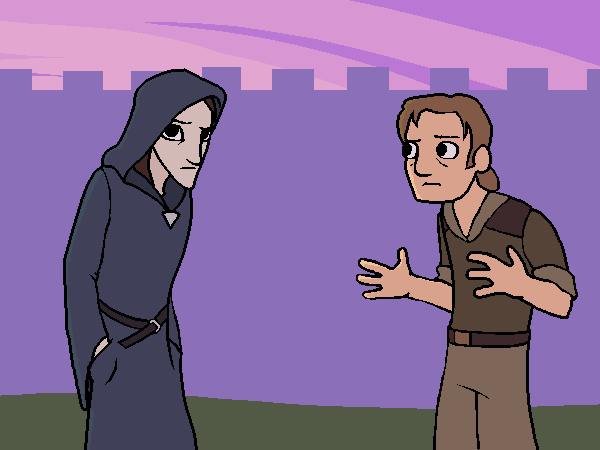 Gene wrote:
HEY, it's "Steve" just a dozen yards behind you! How about walking over to him and see what he's doing, maybe exchange a few friendly words with each other while you're at it.
OnlyHereForPrequel wrote:
I'm not sure how you should confront him (if at all). You can't be certain that they think the spell still works on you.
McFrugal wrote:
Okay, don't be a hero. Be a beggar. Go over to that dark-robed guy and beg him for the package back. That's all you want, and it's not worth anything to them. Any of your other worthless belongings would be icing on the cake, really.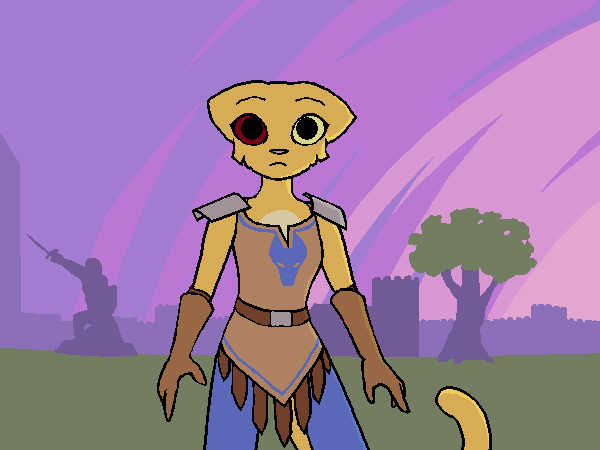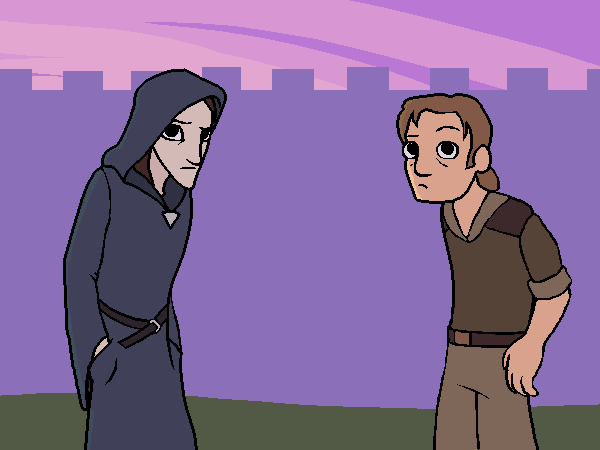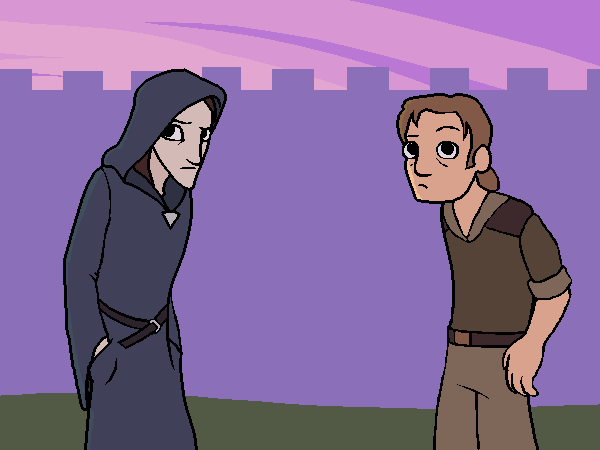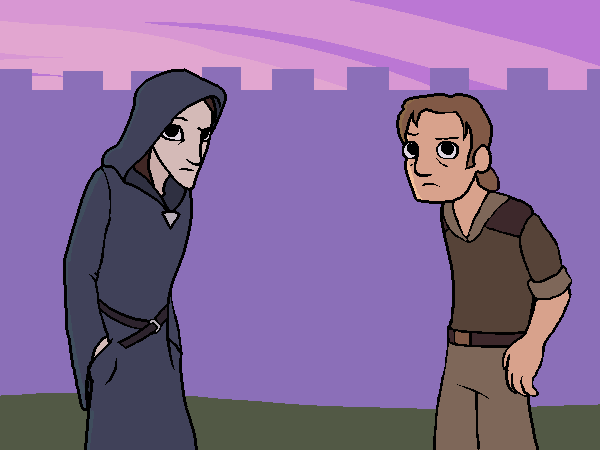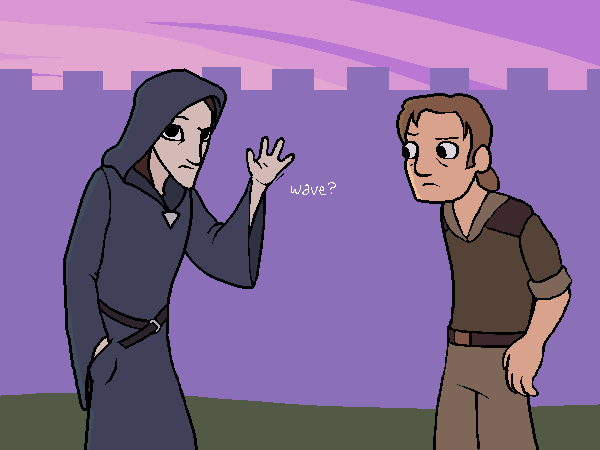 Professorzobot wrote:
Katia, I'm just going to have to say something here: You're powerless, there's something messing with you, and every risk you've taken since you came to this dang city has turned out horribly. If that is Stephane behind you and not just some random guy in a cloak, nothing good is going to come of investigating, or finding out what's going on, or trying to do anything to get at him to get your stuff back.
Self-Loathing wrote:
So what happens now, cat? You accept your failure and your utter inability to accomplish anything. You know that no matter how hard you try, it won't be enough. So what happens now?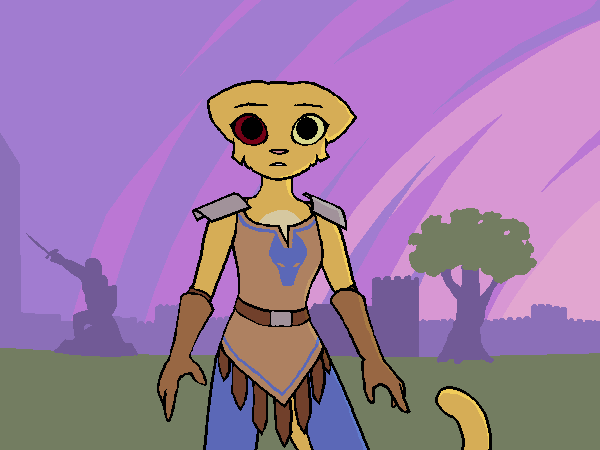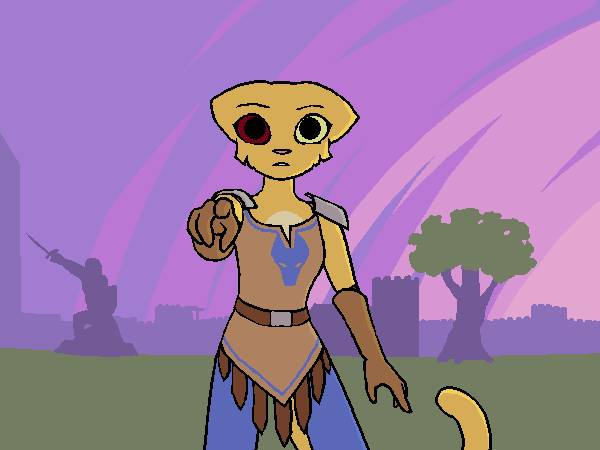 l4tul4 wrote:
If he still thinks that you're under Sigrid's spell maybe he will at least show you to the nearest homeless shelter.