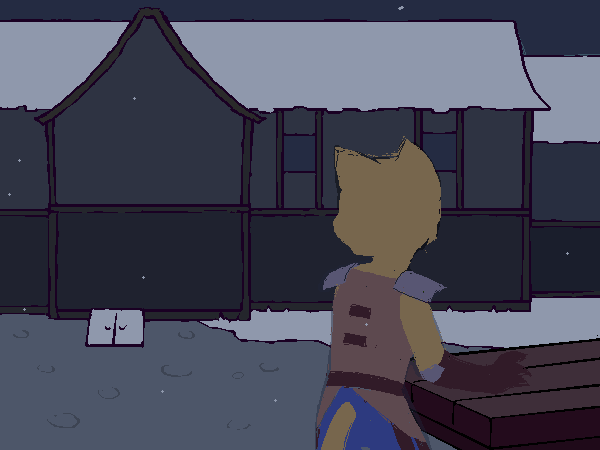 You, ah…
You guess you were speaking to the back of the inn. It just kinda seemed like the right thing to do.
Maybe you're starting to figure this witchhunter thing out. Or maybe you're losing your mind. Either one sort of seems like a step up at this point.
Wham wrote:
Check inventory for telekinesis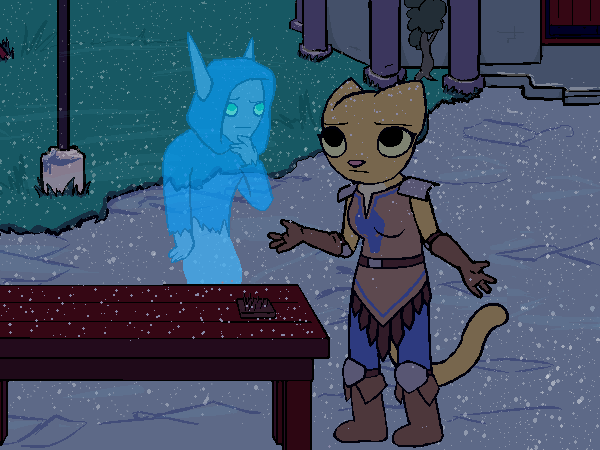 Look, you've explained this before. Your inventory is a mental abstraction of the items you are carrying, not your abilities! And even if it did show your abilities, it's just an imaginary list showing what you have. It doesn't actually store things or allow you to access them. That would be utterly impossible and ridiculous.
You turn your attention back to actual, non-stupid ideas.
Unclevertitle wrote:
If Destruction takes willpower then what does Mysticism take? Intellect?
Enduring pain builds willpower what builds intellect? Reading? Learning? Thinking?
I'd say analysis covers all of that. Gaining information, piecing it together, and reasoning a solution.
Analyze the problem.
You've already been analyzing the problem, and so far it hasn't done anything.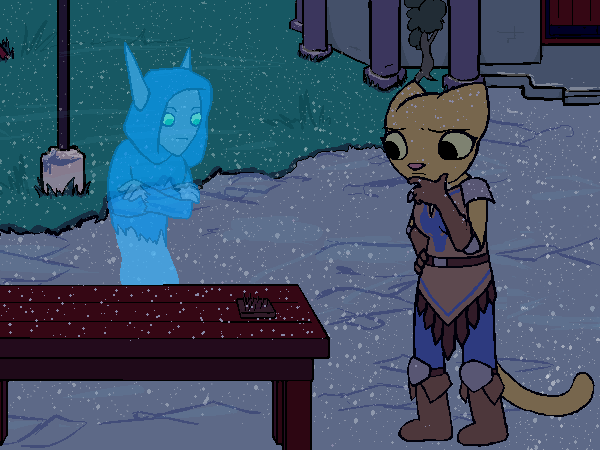 Regardless, you carefully consider what you know. According to the witchhunter ghost, puns and wordplay aren't the "proper" way to trigger telekinesis, eliminating your one mildly reliable approach to magic. If you're using telekinesis properly, then the amulet of silence shouldn't be able to stop you. And apparently, the secret is to "think like a witchhunter". You're still kind of figuring out what that means.
Soooo… you guess you'll try a whole bunch of things.
bird wrote:
You have to lift peg without touching it thats not that hard
OfficerSkeleton wrote:
Just kinda…imagine it floating.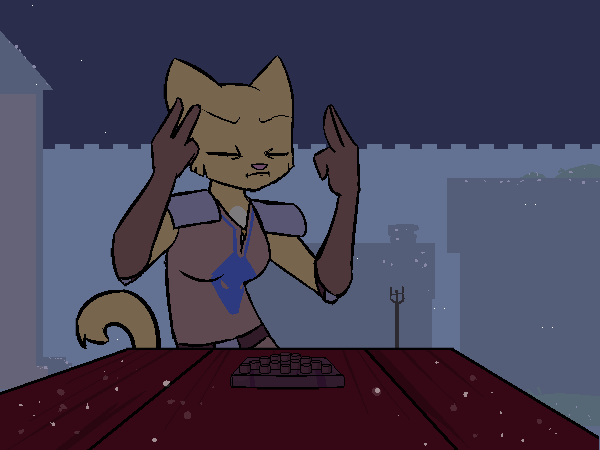 JJR wrote:
peg: continue to be composed mainly of earth and refuse to rise, in the absence of a violent or unnatural force, in accordance with Aristotelian Physics.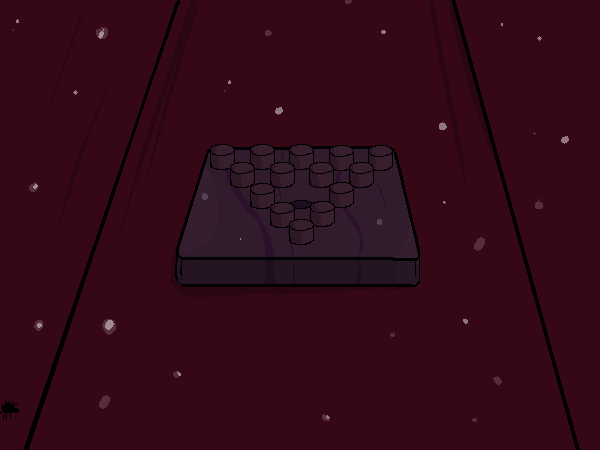 Turtles wrote:
Simple. Birds fly, telekinesis makes things fly. Just imagine the force of your mind like a bird flying into stuff! Or picking up stuff and flying over to other stuff!
RacistCatDay wrote:
Stare at the peg. Think like the peg. BE the peg.
SiBby wrote:
Peg: Lift from the table.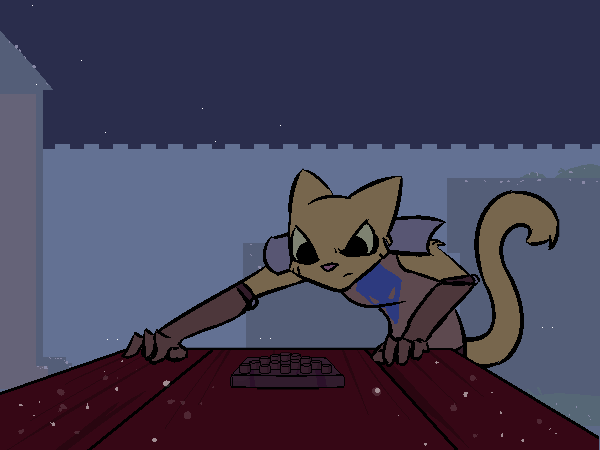 Cromwell wrote:
Look, mysticism is old fashioned stuff right? Like super old fashioned. Perform something equally old like a rain dance of some kind to tap into those ancient roots and get the peg to float.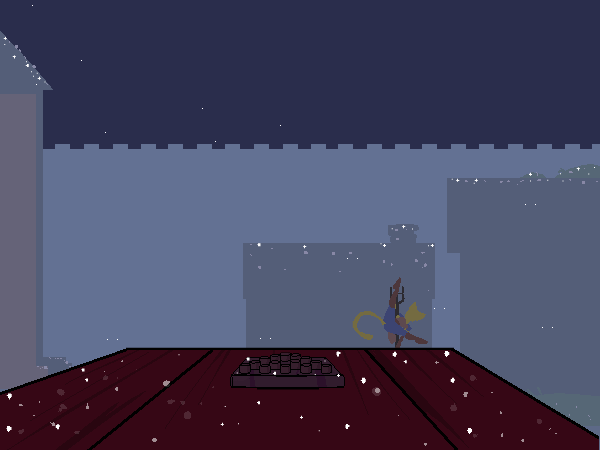 demanji wrote:
focus on a single peg.
clear your mind of everything but the peg.
focus on an upward motion.
if all else fails try to start a fire under it to move it upwards
CommonSense,BadlyTimed wrote:
MAKE FIRE.
BE CAT.
MEOW MEOW.
YOu HAVE GATO MAKE FIRE.
YOu ARE GOING TO KNEAD TO MAKE FIRE NOW.
Fire.
………meow.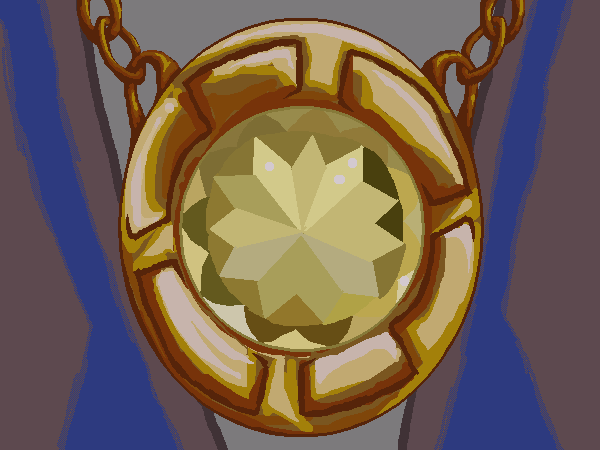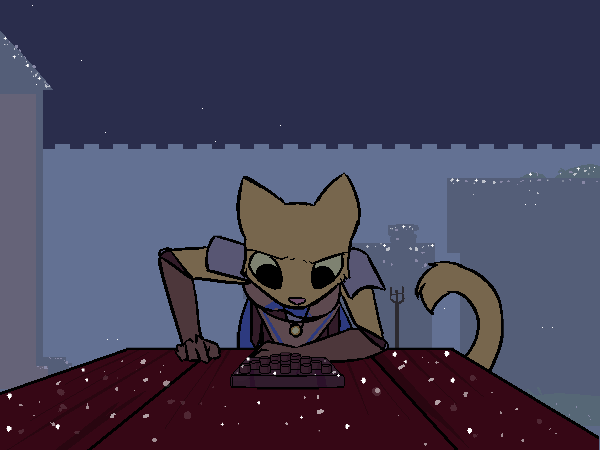 Greyfox wrote:
How about if you remove the pendant before trying to use the spell?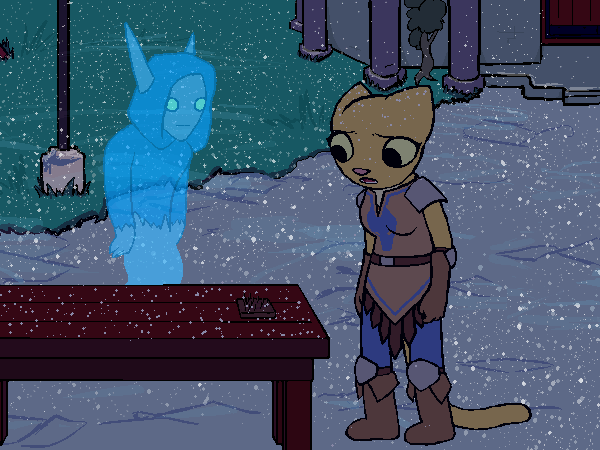 Yeah, this… this isn't working. This is stupid.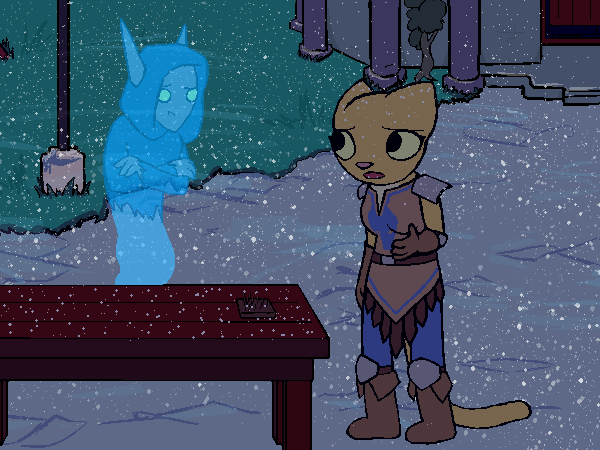 You tell the insane ghost elf how stupid this is. You can see the amulet flashing and sparkling; it's blocking all your magic just like it's supposed to. If you could just, you know, take it off, you could concentrate on the pieces, do the pun thing, and have no problem getting them to move with your mind.
The ghost rolls his eyes, looking a little frustrated by now. That's not moving, he says, that's flopping. That's like downhill skiing on snowshoes, or giving a haircut using a halberd – the sort of shit you'd expect from a nord. Being a witchhunter is about acting with nuance. Throwing nothing but raw energy at a problem gets you nothing but a problem lovingly slathered with cold, sticky energy.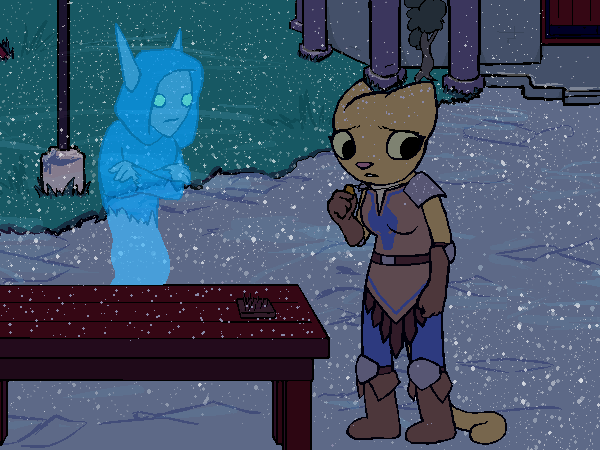 But it worked, you say. With the amulet off, you actually got things to move… a little. If nothing else, it was easier than what you're trying now.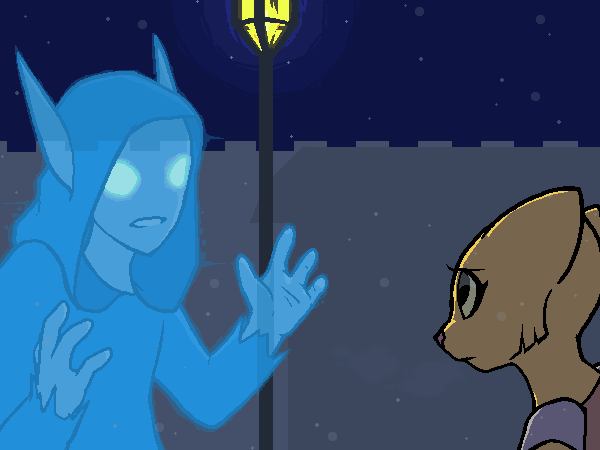 It wasn't easier, the ghost explains, you just knew how to do it. Sometimes the easiest method you know is the hardest method there is.
It's like… to someone who only knows how to dig with a spoon, the notion of digging something as large as a trench will terrify them. All they know are spoons, so as far as they're concerned, digging is simply difficult. The only way they can imagine it getting any easier is if they change – digging with a spoon until they get stronger, faster, and tougher. And the dangerous people, they'll actually try this.
Everyone who will ever oppose you in life is a crazy, burly dude with a spoon, and you will never be able to outspoon them. Even the powerful people, they're just spooning harder and more vigorously than everyone else, like hungry orphan children eating soup. Except the soup is power. I'll level with you here: I have completely lost track of this analogy.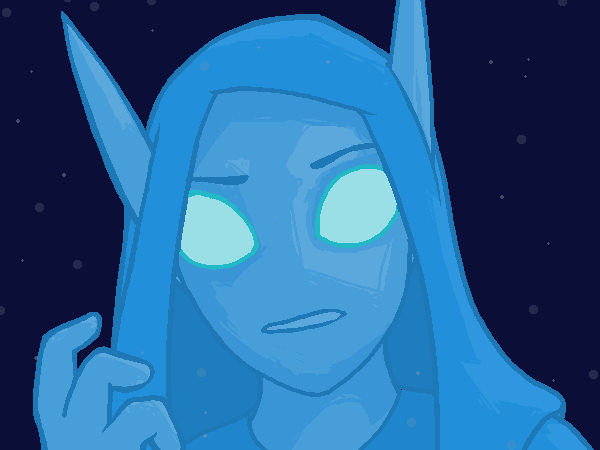 What I'm saying, giant talking cat, is that everyone is stupid. They attain a narrow grasp of reality and live their life as though there is nothing else. But you, me, creatures with imagination – we aren't constrained by our experiences. We're inspired by them. If we have trouble digging with a spoon, we build a shovel. If we're stopped by a wall, we make a door. And if we can't make a door, we ask ourselves whether we really need an opening to pass through something solid in the first place.
You point out that you're not a ghost, and that you do need an opening to pass through solid objects.
No – that's your mistake, he replies. That's why you're still not thinking like a witchhunter. You're trying to do things right, and that's wrong. Mysticism means taking a step back – accepting that the very laws of reason and logic you abide by are merely one option of many. It means knowing you only see half the picture in a world where everyone else thinks they see the whole thing. It means having the sheer arrogance to have humility.
That's why I'm saying you have to think like a witchhunter. You have to be a little wrong to be completely right – to abandon truth in favor of questioning falsehood. If you think something's the easiest way, you have to know you're wrong. You have to understand how to stand against the very stance of understanding! You have to know you are inferior; that your knowledge and perceptions will never stand up to the true scope of all possible reality. You have to be a little further from perfect, and embrace that notion.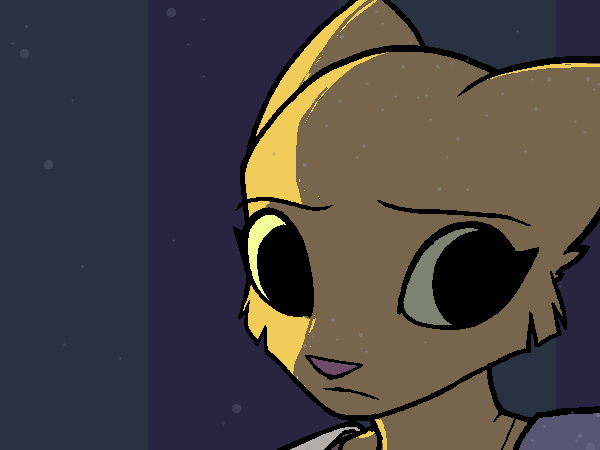 Can you do that, Jo-Khajiit? Can you make mistakes, fearlessly pursue the worst ideas, and be inferior?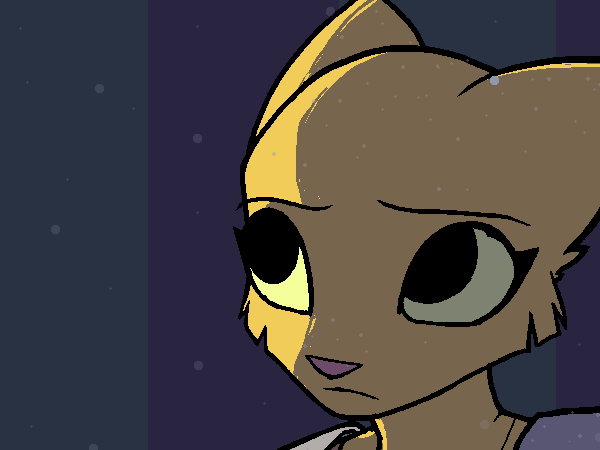 I'm the best fucking fuckup in Cyrodiil.
Additional resource credits:
Cider – all the good animations
Squiggles – all the good linework
Malic – first draft help
Kryptos – almost fixed the website problems
> ==>